As climate change accelerates a global water crisis, rainfall variability is expected to be one of the contributing forces in migration, according to a new World Bank report released on August 23, 2021. The report anticipates that the world's cities, which receive migrants and are now home to 55% of the global population, will face a rising number of "day-zero" events – when taps run dry.
The report, Ebb and Flow, provides the first-ever global assessment of the impact of water on migration. It is based on analysis of the largest data set on internal migration ever assembled, covering nearly half a billion people from 189 population censuses in 64 countries, and several national and global data sets that have been combined for the first time. In the Middle East and North Africa (MENA), where 60 percent of the population lives in water-stressed areas, the report notes that water is already one of the main vulnerabilities faced by people living in the region, particularly those displaced by conflicts and their host communities.
The report finds that water deficits are linked to 10 percent of the increase in total migration within countries between 1970 and 2000. By the end of this century, worsening droughts are projected to affect about 700 million people. These climate shocks will have a disproportionate impact on the developing world, with more than 85 percent of people affected living in low- or middle-income countries. Yet it is often the poor who cannot afford to leave. The report finds that residents of poor countries are four times less likely to move than residents of wealthier countries.
At this seminar, Esha Dilip Zaveri, Water Economist, and Anders Jagerskog, Senior Water Resources Management Specialist, introduced the main findings of the report.
Date/Time:
8am-9am, Friday October 15, 2021 (Japan Standard Time)
Speakers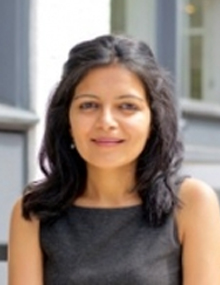 Esha Dilip Zaveri
Water Economist, World Bank
Esha Zaveri is an Economist with the Water Global Practice of the World Bank. Her professional interests span water resource management, climate impacts, environmental health, and the use of geospatial data with statistical analysis to study interactions between the environment, and social and economic systems. She has published on these topics in academic journals and co-authored flagship reports of the Water Global Practice on water scarcity (Uncharted Waters, 2017) and water pollution (Quality Unknown, 2019). Prior to joining the Bank, Esha was a postdoctoral fellow at Stanford University's Center on Food Security and the Environment where she is an affiliated scholar. She holds a Ph.D. in Environmental Economics and Demography from Pennsylvania State University.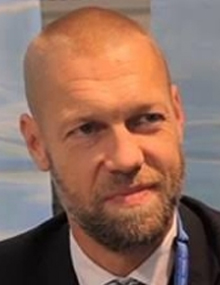 Anders Jagerskog
Senior Water Resources Management Specialist, World Bank
Anders Jägerskog Ph.D is Senior Water Resources Management at the Water Global Practice at the World Bank. His work focuses on the Middle East and North Africa region. Previously he was Counsellor for regional water resources in the MENA region at the Swedish Embassy in Amman, Jordan; Director, Knowledge Services, at the Stockholm International Water Institute (SIWI) where he headed the Transboundary Water Management Unit and was work area leader for applied research. He managed the UNDP Shared Waters Partnership which facilitates and promotes dialogue and cooperation on transboundary water resources. He is Associate Professor (Docent) at Peace and Development Research, School of Global Studies, University of Gothenburg where his work focuses on global water issues. He worked for Swedish Ministry for Foreign Affairs; at the Embassy of Sweden, Nairobi and at Stockholm International Peace Research Institute (SIPRI). In 2003 he finished his PhD on the water negotiations in the Jordan River Basin at the Department of Water and Environmental Studies at the Linköping University, Sweden. He has published over 100 scientific articles, book chapters, debate articles and reports on global water issues.
Presentation material:
Ebb and Flow Volume 1. Water, Migration and Development (PDF)
Ebb and Flow Vol 2 Water in the Shadow of Conflict In the Middle East and North Africa (PDF)

Related Seminars

World Bank Group Morning Seminar
Subscribe to the World Bank Group Live Stream YouTube channel for more videos.