On Earth Day this year, more than 175 countries signed the Paris Agreement, setting an all-time record for the number of countries signing international agreement on a single day. The Paris Agreement sets out a global action plan to avoid dangerous climate change by limiting global warming to below 2°C. Now, the world's attention is shifting from negotiation to implementation. Implementing the Paris Agreement will require new laws, new regulations, and unprecedented levels of international legal cooperation.
In November, the UN Framework Conference on Climate Change will meet again, this time in Marrakech, to flesh out the decisions taken in Paris. And in December, LJD Week 2016 will bring the world's development lawyers together to begin realizing the commitments of the Paris Agreement. This conference will be a key milestone in developing the legal and regulatory framework to accelerate our global transition to low carbon economies.
LJD Week 2016 will mark an historic opportunity to focus on the processes that will be needed to capture the Paris commitments in laws which set national targets and make them binding and enforceable; laws that permit countries to achieve greater energy efficiency; and laws that require far reaching changes in national energy systems, and in agricultural and manufacturing practices.
For more details, please refer to the Information Note.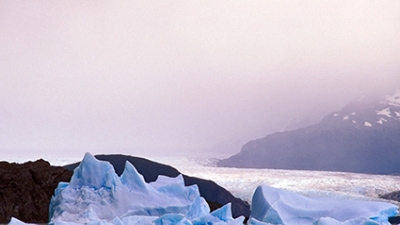 Law, Climate Change and Development
is the theme for the first two days of LJD Week 2016.
Climate Change Days Background Note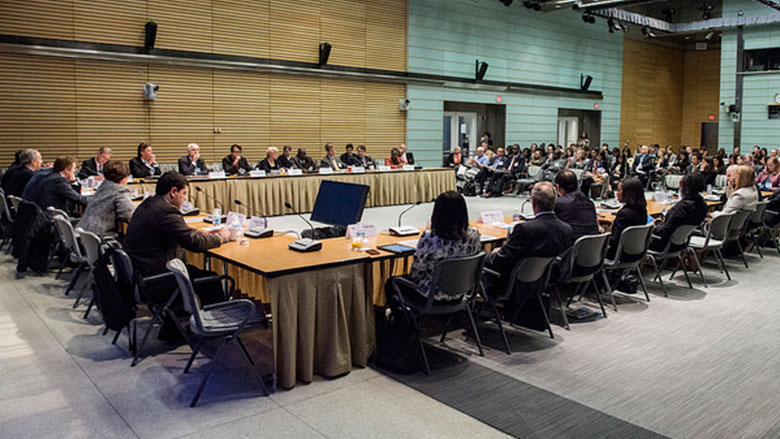 IFI Day on the third day is devoted to sessions that will explore issues common to many or most International Financial Institutions. IFI Day Background Note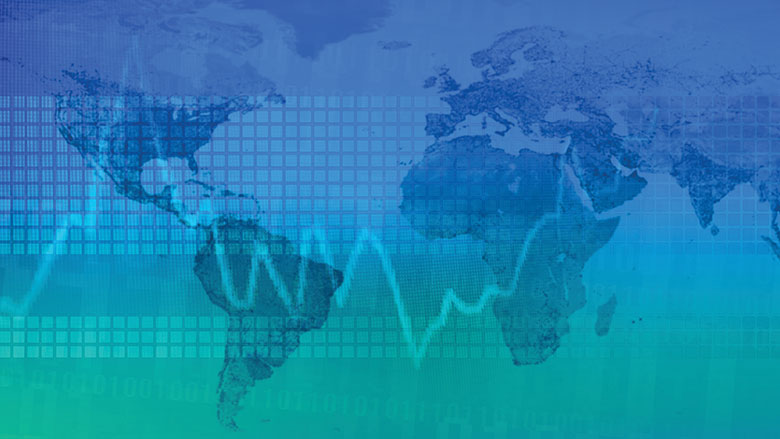 Global Forum Days on the fourth and fifth days are devoted to any issue of interest to partners of the Global Forum for Law, Justice and Development, including but not limited to climate change. Global Forum Day Background Note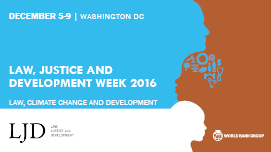 Law, Justice and Development Week 2016 Information Note
Connect4Climate People's Media Zone
Complementary to LJD Week 2016 and the Annual Meetings for the Climate Investment Funds, the People's Media Zone, a 3 day-long communication initiative organized by Connect4Climate, will offer an interactive media hub and gathering space for conference attendees, students, NGOs and private sector representatives designed to facilitate interaction and engagement between the high level policy sessions/discussions and relevant mainstream media.

Since the World Bank is hosting the Annual Meetings for the Climate Investment Funds during that week, the People's Media Zone will widen its engagement to include other "TED-type talks" on topics covered during these meetings. The overarching narrative for the People's Media Zone will be climate action and implementing solutions, as viewed through a legal and youth lens.

• Day 1 — Stories and Solutions.
• Day 3 — Leading for Solutions.
• Day 4 — Policies towards Solutions.

The Law, Justice and Development Week 2016 is organized by the Legal Vice Presidency of the World Bank.