As a result of a project financed by the European Commission, the World Bank developed and piloted a methodology to measure and improve innovation and SME support instruments. In collaboration with Poland's Ministry of Development Funds and Regional Policy, Ministry of Economic Development, and Statistics Poland, as well as national and regional authorities, evidence was obtained to help decision makers better channel public support to achieve development goals.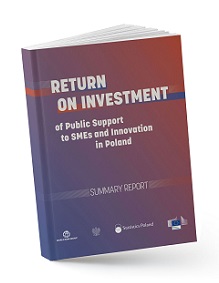 Return on Investment of Public Support to SMEs and Innovation in Poland
What qualities contribute to effectiveness of public entrepreneurship and innovation support instruments? The executive summary of the World Bank report provides insights on where and how to invest to get the highest return.
Innovation, economic transformation, and more competitive small and medium sized enterprises (SMEs) are top priorities of the "Smarter Europe" strategy. Despite the fact that these objectives account for a huge part of 2007-2027 EU budgets, impacts of public support programs on the economy appear modest or are not well understood.
The project helped produce new data about the effectiveness of interventions and provided a set of recommendations to inform the design and implementation of interventions among the Member States in the upcoming 2021-2027 EU programming period.
Poland was selected as a pilot country to develop and test the methodologies because it is the largest recipient of EU funding, including for innovation and entrepreneurship support, and has sophisticated and efficient approaches to instrument design and implementation that other countries could learn from.
The report's analytical framework contains: (i) Needs Assessment and Portfolio Mapping Analysis; (ii) Functional Analysis; and (iii) Effectiveness/ROI Analysis. A combined understanding of these dimensions gives public authorities a comprehensive view into where and how innovation and SME support mechanisms can be improved.
Related Publications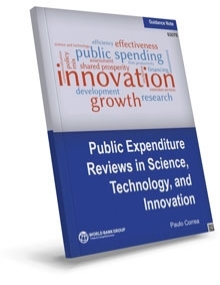 Public Expenditure Reviews in Science, Technology, and Innovation
This Guidance Note lays out a framework for the assessment of science, technology, and innovation expenditures in developing and emerging countries, with an emphasis on their contribution to economic development.