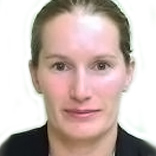 Valerie Hickey
Practice Manager, Environment
Valerie Hickey is Practice Manager of the World Bank Group's Environment and Natural Resources Global Practice.
Valerie joined the World Bank as a technical specialist in East Asia and the Pacific, working on biodiversity projects in Cambodia, China and Lao, and on environmental safeguards, including on the Nam Theun II hydropower operation in Lao PDR. Valerie has since worked across the Bank's regions providing design and implementation support to a variety of operations, including in fragile states, where she led the Bank's environment portfolio in Haiti following the earthquake in 2010. As chair of the biodiversity and wildlife crime communities of practice, Valerie convenes the Bank's deep technical expertise in pursuit of providing policy advice and implementation support to improve the role of natural resource management in poverty alleviation and green growth. Valerie represents the World Bank in international conventions related to biodiversity. She also leads the Bank's work on two global biodiversity grant-making operations, namely the Critical Ecosystem Partnership Fund and the Save Our Species Program.
Before joining the World Bank, Valerie worked for World Wildlife Fund, Wildlife Conservation Society and the U.S. National Park Service where she managed invasive species programs in Lake Mead, the reservoir to the Hoover Dam.
Valerie holds a Ph.D. in Environmental Science and Policy from Duke University and a Masters of Arts in negotiations from Notre Dame.