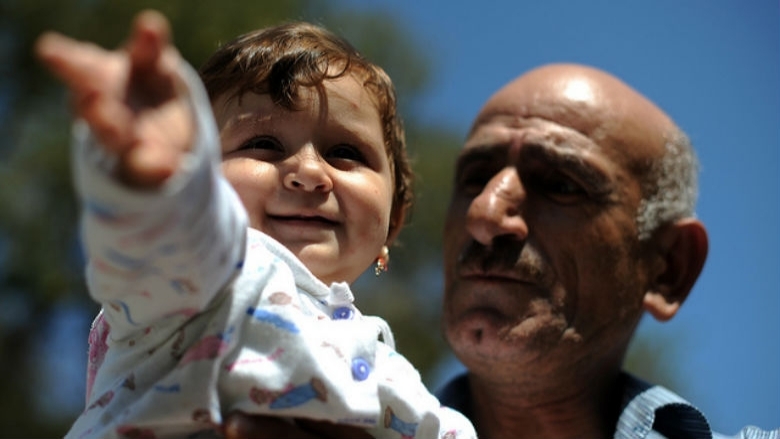 FEATURE STORY
Seeking Solutions to Fill the Savings Gap
: How to persuade people to save during their working years, so they can gradually build up the savings they will need in retirement?
----------------------------------------------------------------------------------------------------------------------
Oveview
Our objectives are twofold:
to ensure that more people have better access to quality insurance products
to increase the supply of institutional investors' assets that can safely fund long-term investment, including through investment funds.
Pensions - By 2050, the global population segment aged 65 and older will have doubled from 10% to 20%. Nearly 1.3 billion people – 80% of the elderly – will live in Low Income Countries (LICs). Yet, only around one-third of the population in these countries have any sort of formal retirement income. Pension systems contribute to the twin goals by providing income in the event of old age, disability and premature death of the primary beneficiaries. Pension systems also contribute to promote long-term savings and which in turn stimulates economic growth. The business line contributes to the twin goals by improving efficiency and security of the large number of mandatory private pension systems (which have accumulated assets of 15-20% of GDP or more in numerous client countries) and helping client countries develop efficient voluntary systems – including for informal sector workers – that enhance the sustainability of the overall pension system, expand coverage, and promote effective investments and growth.
Insurance – Insurance coverage in developing economies remain stubbornly low. Where insurance markets do exist, they need to be made more robust and inclusive. This work area is important to the WBG twin goals because: i) insurance helps reduce or avoid poverty in the face of adversity, with paid insurance claims having a long-term benefit well beyond the immediate event (avoiding measures like selling income-generating assets or taking children out of school) and ii) insurance can reduce poverty beyond compensating losses through claims payments, and benefit also the uninsured and the overall economy through quantifying and reducing risk, enhancing access to credit, and enabling greater savings and investments – serving as an important source of long-term domestic capital. Furthermore, insurance offers the most effective risk management especially for events of low frequency but high severity that are on the rise due to climate change. Governments can also free up fiscal space and reduce the uncertainty of contingent liabilities by transferring some risks such as longevity, health and natural disasters to national and international insurance (and capital) markets.
Insurance improves financial protection and increase sources of long-term finance through the development of a sound, efficient and resilient insurance sector in the emerging markets and developing countries that can provide quality, stable and affordable insurance products and channelize long-term finance for development. The objective can be achieved through development of regulatory system and insurance markets and policy frameworks conducive to efficient investments of insurance assets into development. This will contribute to the development of a deepened, stable, resilient and diversified financial sector and better financial intermediation for development.
Investment Funds – Investment Funds group supports the development of Private Equity (PE) & Venture Capital (VC) Funds and Sovereign Wealth Funds (SWFs)/ Strategic Investment Funds (SIFs) in client countries. PE/VC Funds manage an estimated $3 trillion in assets globally. They mobilize private investments for the funding of enterprises and projects at all stages of development, contributing towards the twin goals of the WBG. We support the legal/regulatory & taxation environment for such funds in developing markets, and the design and set-up of such funds anchored by client governments.
Strategic Investment Funds (SIFs) are a fast-growing product around the world. The number has grown from zero in 2000 to 23 in 2015, with another 12 announced. Additionally, 15 countries have Sovereign Wealth Funds (SWFs) that invest domestically with a development objective. As their assets grow – frequently becoming one of the largest sources of domestic capital in developing economies – the management and governance of these funds will be key. SIFs crowd-in private investors in the financing of infrastructure PPP projects/funds and hybrid SME funds, thus contributing to the twin goals of reducing extreme poverty and boosting shared prosperity through a broader availability of infrastructure services and employment generation. We support the set-up and establishment of SWFs/SIFs and employ a cross-functional approach in collaboration with other WBG practices as appropriate.
What We Do:
Our work focuses on ensuring that elderly poverty is alleviated by the provision of income in retirement through pension systems that are adequate, efficient, sustainable and secure. Furthermore, our work contributes to fair, safe and stable insurance markets that serve all segments of society. To achieve this, we help clients to adapt and implement international standards and practices towards legal/regulatory frameworks where insurance markets and pension systems can thrive, and we strengthen the capacity of supervisors and other stakeholders to fulfil their potential. We also contribute to promoting the productive investment of institutional investors' assets – not only to support the goal of providing adequate and secure pensions and insurance but also to provide an important source of long-term financing for development. We also assist government clients with their strategies to establish SIFs and SWFs, including green SIFs, and work on the development of the PE/VC eco-system in less sophisticated markets.
The key areas of work are described below:
Strategic Reforms to Pension Systems: Designing and supporting the implementation of public and private pension reforms, including macro, fiscal, market, and regulatory aspects.
Developing Private Pension Systems: Designing and developing the private pension systems, including support to governments and pension supervisory agencies to strengthen their capacity to regulate private pension funds and ensure sound market development, developing pension savings schemes for informal sector workers, and improving the environment to productively invest pension assets.
Strategic Reforms to Insurance Systems: Conducting diagnostic reviews, creating reform roadmaps, and supporting the implementation through a wide range of Technical Assistance projects – particularly directed to enhancing regulation and supervision – and advancing other specific market-driven initiatives.
Supporting Inclusive Insurance Markets: Ensuring an enabling environment for inclusive insurance markets, including development of product designs to facilitate lower barriers to entry and simplified but effective consumer protection.
Providing Technical Assistance on the Strategy of Establishing SIFs and SWFs: Analyzing the relationships with other entities within the PPP framework, conducting feasibility studies of SIFs, supporting the establishment of SIFs and/or strengthening the existing SIFs, and designing and implementing fund management advisory agreements with SIFs.
Developing the Eco-System for PE/VC industry: Carrying out assessments of the PE/VC industry, supporting design and reform of legal and regulatory framework for PE/VC fund operations, and designing and following up on IBRD/IDA loans and credits to finance hybrid PE/VC fund programs.
Last Updated: Feb 02, 2018