WHAT IS EVOKE?
Evoke is a crash course in changing the world.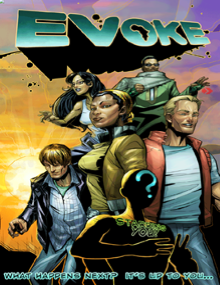 An award-winning educational experience that uses project-based learning, game mechanics, graphic novel content and storytelling designed to engage young people and inspire them to solve global challenges while developing 21st Century skills.
Want to know more? Look at the original Evoke trailer!