At the beginning of the 20th century, only 14 percent of the world's population lived in cities. That proportion has grown to over half today and is expected to reach 70 percent by 2050. Cities are our world's centers of political activity, innovation and economic activity – 80 percent of global GDP is generated in cities. But this concentration comes with significant challenges in the face of a changing climate. Poorer populations are particularly vulnerable, as they often inhabit more hazard-prone places and lack the means to recover from economic or environmental shocks and stresses. These challenges will only continue to grow unless urgent action is taken. Investing in urban resilience is key to achieving sustainable urban development and reducing the rate of the urban poor. However, a lack of coherent financial and technical resources for making resilience-based investments impedes countries and their cities from realizing resilient futures.
Established in June 2017, the City Resilience Program (CRP) – a partnership between the World Bank and the Global Facility for Disaster Reduction and Recovery (GFDRR) – is a multi-donor initiative aimed at increasing financing for urban resilience. The program is supported by contributions from the Swiss Confederation State Secretariat for Economic Affairs (SECO), the Austrian Federal Ministry of Finance, and GFDRR.
The CRP's vision is resilient cities with the capacity to plan for and mitigate adverse impacts of disasters and climate change, thus enabling them to save lives, reduce losses and unlock economic and social potential. The aim of the Program is to catalyze a shift from a primarily siloed, single-stream city-level resilience operations approach to longer term, more comprehensive, multi-disciplinary packages of technical and financial services, building the pipeline for viable projects at the city level that, in turn, build resilience.
Cities have increased access to tools and technical support to effectively plan for resilience (Planning for Resilience);
Cities have increased access to multiple sources of financing to ensure that more investments in resilience come to fruition (Finance for Resilience); and
Cities can leverage global partnerships to support their resilience objectives (Partnerships for Resilience).
Planning for Resilience
As a starting point for engaging with cities on resilience planning, the CRP has developed the City Scan, which combines large amounts of spatial and socio-economic information pertinent to city-level decision-makers to inform initial dialogue around urban resilience challenges. . The City Scan enables cities, World Bank teams, and development partners to engage in preliminary dialogue about natural hazards and disaster risks in key sectors and geographic areas which need to be addressed through coordinated investment.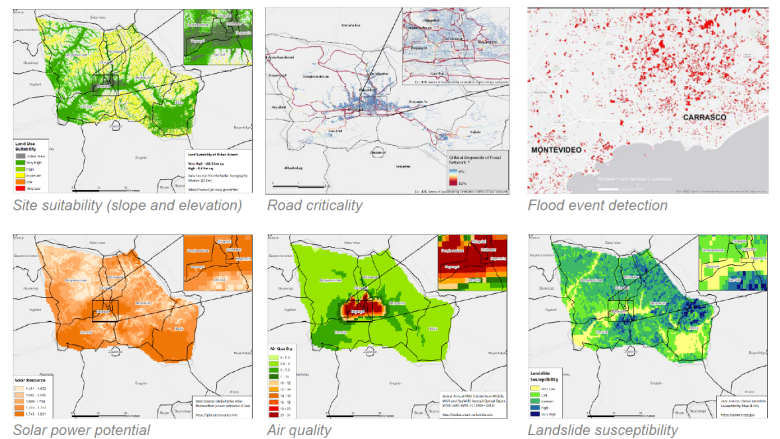 Figure 2 - Snapshot of the City Resilience Scan
This process is taken further through a workshop series focusing on resilience planning, where participating cities benefit from a diverse range of technical expertise to help package, prioritize and design resilience-enhancing investments anchored on World Bank loans. Moreover, the CRP supports the incubation of technical teams in areas of strong demand (e.g. emergency preparedness and response) and works to streamline procurement and internal processes to ensure that cities can receive quick and robust technical support throughout the project cycle. In addition, the CRP develops innovative geospatial tools, case studies, and knowledge products which serve to strengthen the analytical foundation of resilience-informed investment planning and expand the suite of tools available to cities.
Financing for Resilience
The CRP supports the provision of upstream operational and technical support focused on mobilizing public and private financing around a broader resilience agenda. The CRP does this through a three phased engagement process to mobilize financing comprising: i) upstream general legal and capacity analysis related to project financing in a specific city and strategic guidance to project teams on potential areas for expanded financing for urban resilience projects in the city; ii) financial and regulatory analysis related to a specific project concept; and, iii) specific transaction advisory services.
The CRP can help connect cities with financial advisory services that can help the city understand the potential to attract private sector participation in the context of a World Bank financed project. Jointly with the World Bank task teams and the cities counterparts, the financial advisory services can explore viability of instruments like concessions, public-private partnerships (PPPs), and land value capture (LVC) mechanisms as potential financing instruments and develop business cases for a potential project's transaction structure.
Partnerships for Resilience
For many client cities around the world designing attractive investments remains a challenge. As such there is a strong demand from cities to support upstream work to help prioritize resilience in their long-term planning. CRP cooperates with partners who have an interest in urban development and disaster risk management, and priorities in financing efforts aimed at urban resilience, capital mobilization, private sector development and innovation.
The Program supports activities which expand partnerships for urban resilience, including promoting technical and financial collaboration across World Bank Group units; outreach to International Finance Institutions (IFIs), development partners, private sector investors, technology firms and other urban resilience actors.
Global Engagement
Since its launch, the CRP has engaged with 92 cities around the globe, produced 41 City Scans and 72 Rapid Capital Assessments (RCAs) and organized two Financial Solutions for City Resilience Conferences in Bangkok Thailand, a Resilience Planning Workshop in Durban, South Africa, and hosted in July 2019 its first Resilience Investment Planning Workshop in Madrid, Spain that combined work streams and activities from both the Bangkok and Durban events with 24 cities from around the world.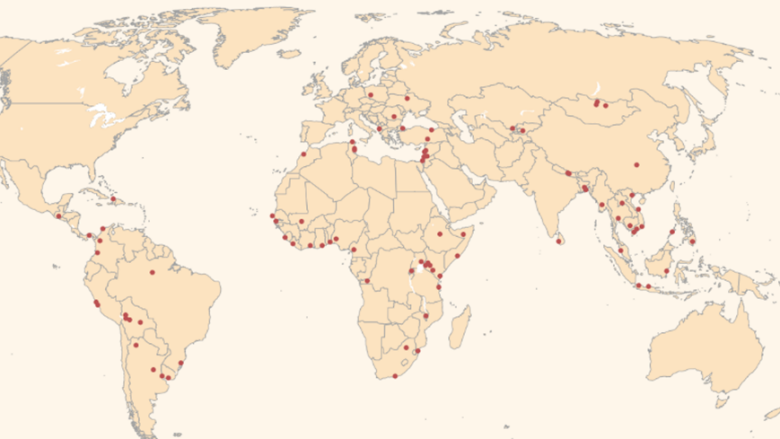 Cities that have been supported by the CRP since the program's inception
Last Updated: Feb 20,2020