Africa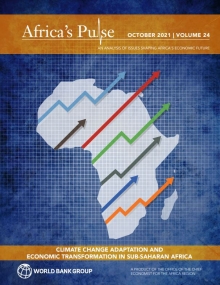 Download Report (Fall 2021)
Press Release: English | Español Français | Português
Sub-Saharan Africa is set to emerge from the 2020 recession sparked by the COVID-19 pandemic with growth expected to expand by 3.3 percent in 2021. This is one percent higher than the April 2021 forecast, according to the World Bank's biannual economic analysis for the region. This rebound is currently fueled by elevated commodity prices, a relaxation of stringent pandemic measures, and recovery in global trade, but remains vulnerable given the low rates of vaccination on the continent, protracted economic damage, and a slow pace of recovery.
East Asia and the Pacific (EAP)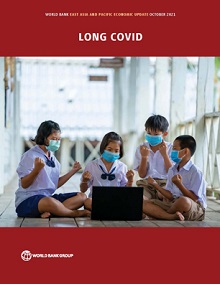 Download Report (Fall 2021)
Press Release: English | Tiếng Việt | 中文 | Bahasa Indonesia | ไทย | Монгол
Key Findings: English | ไทย | Bahasa Indonesia
The East Asia and Pacific (EAP) region is suffering a reversal of fortune. In 2020, many EAP countries successfully contained COVID-19 and economic activity swiftly revived as other regions struggled with the pandemic and economic recession. Now the region is being hit hard by the COVID-19 Delta variant while many advanced economies are on the path to economic recovery. The disease is damaging the economy and is unlikely to disappear in the foreseeable future. In the near term, the persistence of the pandemic will prolong human and economic distress unless individuals and firms can adapt. In the longer term, COVID-19 will reduce growth and increase inequality unless the scars are remedied and the opportunities grasped. Policy action must help economic agents to adjust today and make choices that avert deceleration and disparity tomorrow.

Europe and Central Asia (ECA)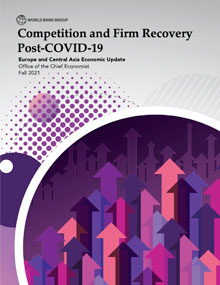 Download Report
(Fall 2021)
Press Release: English | Русский | Српски | Հայերեն | Türkçe | Shqip
A surprisingly strong rebound in the first half of this year boosted economic activity in emerging market and developing countries in the Europe and Central Asia region, with the regional economy now projected to expand by a better-than-expected 5.5 percent in 2021. The rebound was largely driven by a strong recovery in exports during the first half of this year, as activity in the Euro area bounced back and commodity prices rose sharply, as well as strengthening domestic demand due to vaccinations and support packages.
Latin America and the Caribbean
Download Report (Fall 2021)
Press Release: English | Français | Português
Although growth in Latin America and the Caribbean (LAC) is projected to recover at 6.3 percent in 2021, with vaccination accelerating and COVID-19 deaths falling, for most countries it will fail to completely reverse the 6.7 percent contraction last year. Furthermore, growth forecasts for the next two years sink to below 3 percent, returning to the low growth rates of the 2010s and fueling fears of another Lost Decade of development.
The Middle East and North Africa
Download Report (Fall 2021)
Press Release: English | Français | العربية |
This edition of the World Bank MENA Economic Update estimates that the Middle East and North Africa (MENA) region's economies, which contracted by 3.8% in 2020, will grow by 2.8% in 2021. The report predicts that the economic recovery will be both tenuous and uneven, with per capita GDP, which is a more accurate measure of people's standard of living, increasing by only 1.1% in 2021 after declining an estimated 5.4% in 2020.
South Asia Region (SAR)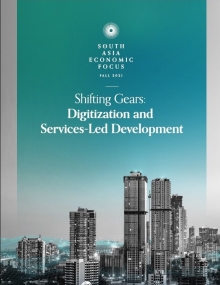 Download Report (Fall 2021)
Press Release: English |
South Asia's recovery continues as global demand rebounded and targeted containment measures helped minimize the economic impacts of the recent waves of COVID-19. Regional growth is set to increase by 7.1 percent in 2021 and 2022. But the recovery remains fragile and uneven, and significant risks exist that could jeopardize short-term recovery and long-term growth. As South Asia builds back, policymakers have a chance to rethink long-term development models. The emergence of a new services economy creates an opportunity for the region to shift gears from a traditional manufacturing-led growth model and capitalize on the potential of its services sector. To unleash the potential of services-led development, South Asian countries need to rethink regulations and establish new institutions to support innovation and competitiveness.