Beneficiary Story/Quote
"Thanks to the BDI project, we have come to realize that we are businessmen and that the mango trees we have are sources of income which, if properly managed, can generate wealth for all the community, "
"The project is very beneficial for me because it has allowed me to increase my income over the production season. I was able to afford more personal activities, and I was even able to finance new facilities to expand my operation."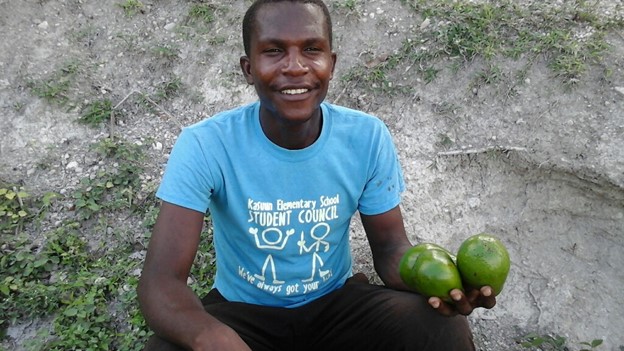 Dajouste Enouphète, mango farmer, interviewed by Peleg Charles, WB Communications Associate in Port au Prince on December 11, 2020
Challenge
The BDI project was designed to support the reconstruction efforts after Haiti's devastating 2010 earthquake. During the life of the project, however, another earthquake, a hurricane, the COVID-19 pandemic, the assassination of the President, a lockdown due to socio-political unrest, and the onset of paralyzing gang-fueled insecurity forced the project to redouble its efforts to avoid development losses.
Approach
The project originally aimed to attract private sector investment through the creation of special industrial zones, but later shifted to an approach of facilitating the export of existing high-quality agricultural products. The decision to focus on avocado, cacao, coffee, and mango was based on value chain analysis for 20 products. To enable farmers to obtain higher prices by exporting directly to markets, the project helped develop the capacity of third-party service providers, providing them and farmers with standard operating procedures to guarantee quality, along with access to quality transport and logistics services, and supplying them with working capital. A blockchain solution for traceability and payments for the mangoes and avocados was developed, allowing direct payments to farmers. This was the first time that the World Bank had applied such an approach to support farmers.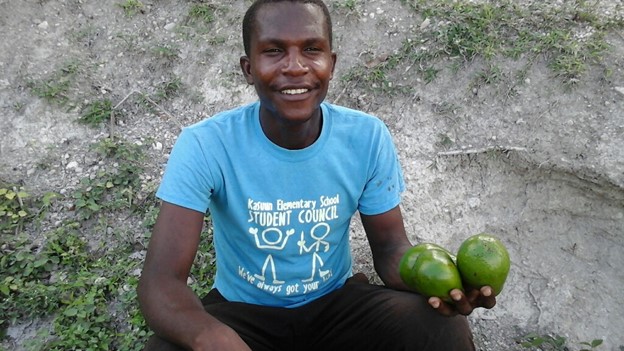 Results
The project contributed to private sector development and the empowerment of small producers, with the idea that fostering a business mindset among farmers could be a powerful contribution to long-term growth. Accordingly, it aimed to help farmers become entrepreneurs, to understand that taking risks, ensuring product quality, and selling directly to markets can bring higher incomes. The project also highlighted broader opportunities for private sector-led job creation beyond the country's apparel industry
During 2020 to 2021, the following results were achieved: In the poorest regions, 1,342 small producers began to export directly to foreign markets, double the project's target of 700 small producers; significant value was added for farmers, well above the target of 15 percent (i.e., 262 percent for mangos, 348 percent for cocoa); 376 coffee and 854 cocoa small farmers, in partnership with four service providers, began to export specialty products to markets in the United States, Europe, and Japan, obtaining much higher revenues than selling through intermediaries; Ninety-one small and medium enterprises registered on the newly created online collateral registry, facilitating access to finance for entrepreneurs; 30 stakeholders were trained; three business environment regulatory reforms were undertaken namely …
Bank Group Contribution
The International Development Association (IDA) provided $15.63 million in funding for the project. The project benefited from Competitive Industries and Innovation Program (CIIP) trust fund financing in the amount of $1.5 million.
Partners
The project business development services were implemented by a team of young professionals, employed by the Ministry of Trade and Industry, and trained and coached by the World Bank. The team of young professionals created a private consultancy firm, which continued to provide business development services to small producers and teach business courses at local business schools.
Looking Ahead
The project model of supporting service providers and farmers through access to working capital for value chains, using the product as collateral, is expected to be commercialized and continued through local microfinance institutions. The project is also followed by a new operation, the Private Sector Jobs and Economic Transformation project, which will continue to support some of the value chains and the expansion of the service provider's model.
Learn More
https://www.theciip.org/content/haiti
https://www.youtube.com/watch?app=desktop&v=xpKe8J2i0Wo
https://www.wur.nl/en/newsarticle/how-blockchain-can-improve-position-of-haitian-fruit-farmers.htm
https://haitiantimes.com/2022/03/08/technology-to-track-haitian-mango-aims-to-level-agricultural-playing-field/
Multimedia
Open Learning Campus video (it is the 3rd video on the series on Global Value Chains)
https://olc.worldbank.org/content/global-value-chains-basics