Challenge
In the summer of 2018, Shimla, the capital of the hill state of Himachal Pradesh, faced a severe water crisis. For a few years before that, acute water shortages had been striking the city in the peak tourist season. A series of jaundice epidemics had reduced the influx of tourists and impacted the earnings and livelihoods of residents. The decline of traditional water sources, together with Shimla's rapidly growing population and increasing numbers of tourists, placed a heavy strain on the city's water supply systems. The infrastructure was old and sewer connections served just 60 percent of the population. Moreover, responsibilities for the sector were divided with no clear lines of accountability between the authorities; customer orientation was weak; and operations were inefficient. Half the city's water supply was estimated to be non-revenue water—water that is lost before it reaches the consumer, whether through leaks, theft or inaccurate meters. Only one-fifth of the operating and management costs were recovered, leading to an unsustainable financial situation.
Approach
The World Bank used development policy lending (DPL) to support policy and institutional reforms to address Shimla's water crisis. It supported the establishment of the Shimla Jal Prabandhan Nigam Limited - SJPNL (Shimla WSS Company), as a corporate WSS entity with all financial and administrative powers vested in its Board of Directors. The company is jointly owned by the Shimla Municipal Corporation (SMC) and the Government of Himachal Pradesh, with a majority ownership by the SMC. Key reforms included: shifting the institutional structure from the government's traditional departmental framework and replacing it with a company with full operational and financial autonomy and clear responsibilities to improve performance. The Board of Directors include independent directors to represent sector professionals and civil society. Targets were set for cost recovery based on financial projections; the sector's traditional focus was shifted from constructing infrastructure to service delivery; non-revenue water was sought to be reduced; energy efficiency was incentivized; and the company's customer orientation and accountability was increased. SJPNL now draws up annual plans for finances, tariffs and subsidies. The state government has set standards for service delivery and the company's performance is evaluated against agreed targets.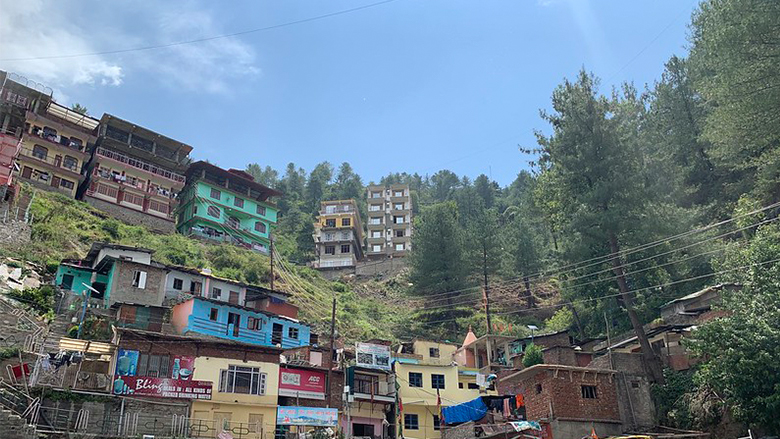 Results
Improved management supported by the Bank-financed DPL has led to operational improvements in key areas:
Pilot programs have also been introduced to ensure 24/7 water supply.
As of 2020, all water connections in Shimla city are metered - up from a baseline of 20 percent.
Non-revenue water was reduced by 10 percent, and sewage collection rose by 133 percent.
Stringent water quality standards were maintained, ensuring that outbreaks of jaundice did not recur.
Volumetric tariff with an annual indexation of 10 percent was implemented to improve cost recovery. Three cycles of metered volumetric billing have been completed, nearly tripling the company's revenues.
Performance-based contracts were introduced for supplying bulk water and distributing it within the city. These included parameters for non-revenue water; maintaining continuous, pressurized water supply; improving the quality of effluents; and lowering energy consumption.
A mass outreach program was initiated with a website and call centers to help customers lodge complaints. A grievance redressal mechanism was established, and 92 percent grievances are now resolved within the stipulated time limits. Customers have rated the company's services between satisfactory and excellent.
In 2019-2020, SJPNL received a performance evaluation of 4 out of 5 from its Independent Directors, based on service delivery and efficiency improvement targets agreed with the state government.
The program has also increased the percentage of female staff from almost none to 40 percent in SJPNL's customer relations, information technology (IT), monitoring and evaluation and accounting departments.