MOVING THE NEEDLE FOR GREATER IMPACT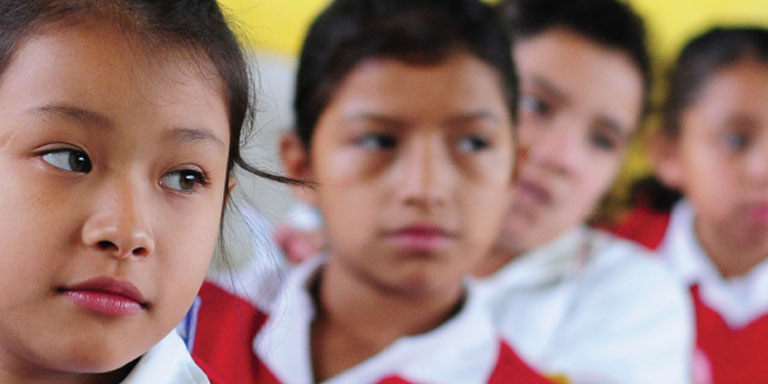 The World Bank Group (WBG) uses trust funds strategically to complement core funding from the International Bank for Reconstruction and Development (IBRD), the International Development Association (IDA) and the International Finance Corporation (IFC), and to support the achievement of the WBG's goals by providing sizable financial resources to specific development priorities, regions, and thematic focus areas.
The 2020 Trust Fund Annual Report provides an overview of the WBG's trust funds and financial intermediary funds (FIFs) with a focus on key results and impact, financial trends, and reforms. It covers fiscal year 2020 (July 1, 2019 to June 30, 2020) with specific chapters on the IBRD/IDA trust fund reform, country outcomes, IFC trust funds, FIFs, the Bank's trust fund services, and detailed financial trends in all types of WBG trust funds and FIFs.
Financial Snapshot
The amount of WBG funds held in trust increased from $35 billion at the end of FY2019 to $37.2 billion at the end of FY2020, with FIFs accounting for the largest share (65 percent), followed by IBRD/IDA trust funds (30 percent) and IFC trust funds (2 percent). IBRD/IDA trust funds finance about 60 percent of the World Bank's advisory services and analytics and augment the Bank's ability to serve its clients, with about 74 percent ($14.1 billion) of total disbursements going to recipient-executed activities over FY2016– FY2020. Of this amount, over $11.6 billion have been disbursed to IDA and blend countries.
IFC trust funds provide funding to IFC's advisory solutions for private sector clients, especially in IDA countries, which constituted 57 percent of the advisory program in FY2020. IFC's advisory portfolio has 799 projects spanning 100 countries and has disbursed approximately $1.3 billion over the past five years. Between FY2016 and FY2020 WBG trust funds received $17.8 billion in contributions—$16.1 billion to IBRD/IDA trust funds and $1.6 billion to IFC trust funds.
Transitioning to Umbrella 2.0 Programs
The IBRD/IDA trust fund reform aims to reduce fragmentation by consolidating the portfolio into a limited number of Umbrella 2.0 Programs. They are designed to be strongly aligned with the World Bank's priorities and enhance leverage of development resources by strengthening integration with the Bank's institutional strategy, planning, budgeting, and staffing processes. They will also contribute to reducing transactions costs for the Bank, development partners, and clients to achieve greater development outcomes. So far, 27 of 70 identified Umbrellas have been created, and nine early movers offer important lessons and observations that can help guide the continuing transition process.
Umbrella 2.0 Programs and Country Outcomes
The transition of the IBRD/IDA trust fund portfolio to fewer, larger Umbrella 2.0 Programs enables the Bank to mobilize resources more efficiently and effectively to help client countries achieve their development objectives, including the 17 Sustainable Development Goals (SDGs). It upholds the Bank's country-based, demand-driven delivery model and takes advantage of recent corporate realignment that deepens coordination between World Bank Regions and Global Practices. Results stories featured in this chapter illustrate the broad range of support that newly consolidated Umbrellas offer countries to reach their development goals.
IFC: Creating Markets and Working Upstream through Partnerships
Trust funds underpin IFC's holistic approach to creating markets and mobilizing private sector investment for development. Its trust fund portfolio provides funding to support sector transformation, capacity building, and analysis to identify the bottlenecks to and opportunities for private sector investment that can create sustainable and broad-based economic growth and opportunity. Results stories in this chapter showcase how dedicated IFC trust funds and joint WBG initiatives are making a difference in-country.
The World Bank's Contributions to Financial Intermediary Funds
FIFs provide the global development community with independently governed, multidonor collaboration platforms and innovative financing mechanisms that channel large-scale grant and concessional financing for critical development issues. The World Bank administers a diverse portfolio of 27 FIFs, providing special financial services that boost the impact of donor contributions, enhance coordination across multilateral development banks (MDBs) and UN agencies, and ensure alignment with Bank priorities and the SDGs. The Bank is implementing a new management framework to reduce fragmentation and risks within the FIF portfolio and increase oversight and communication.
Serving All Clients with Cutting-Edge Services
The WBG provides cutting-edge trust fund services to all its clients, from development partners who contribute to the trust funds to client countries who benefit from them. The Bank provides best-in-class administrative services, niche investment management services with solid investment returns consistently surpassing industry benchmarks, robust fiduciary and internal controls, and digital innovations to fulfill fiduciary obligations and meet the growing reporting demands of contributing development partners. Trust funds also offer opportunities for the WBG to serve the development community with global and regional convening activities.