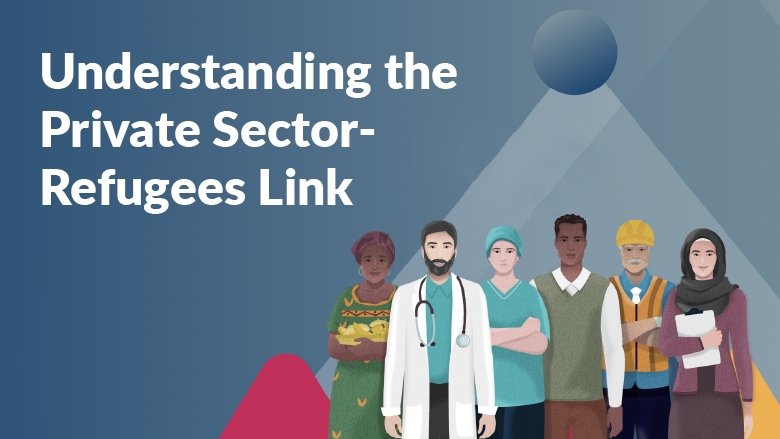 CLICK HERE TO ACCESS THE PRIVATE SECTOR FOR REFUGEES TRAINING.
(If you are not already registered for the World Bank's Open Learning Campus, click here to learn how to sign up.)
This free online training from the World Bank's Private Sector for Refugees (PS4R) initiative draws on practical experience and research from around the world to illustrate how refugees can sustain themselves economically and become positive contributors to market dynamics. Full of case studies, good practices, and actionable guidance and tools, the training takes learners through what businesses, governments, and the development community can do--and how--to help maximize the mutual benefits between forcibly displaced populations and the private sector.
Training cost: None! As a public good and knowledge resource, this course is available to all free of charge.
Format: The training is fully online and self-paced. It takes less than two hours to complete and can easily be returned to if not completed in a single session.
Certification: A training certificate is delivered upon successful completion.
At the end of the course:
Private sector participants will be more aware of opportunities deriving from engaging with refugees and ways to engage beyond social responsibility efforts.
Development and public sector participants, including World Bank Group staff, will have learned how to foster refugee/private sector engagement in local economies and will be better equipped with concrete and actionable knowledge.
Empowering refugees, creating business opportunities, and shaping a more inclusive world: Refugees and other people who have been forcibly displaced are usually presented as a burden on the countries that host them. Instead, they have the potential to enrich economies by being part of the host countries' private sector. However, this potential is often underestimated or disregarded, as rarely the private sector is aware of the business opportunities that might come from engaging with refugees.
This course aims at filling this knowledge gap. It guides company executives and employees, investors, development practitioiners, and government officials on possible approaches to make the private sector more inclusive of refugees in a way that benefits the refugees and local companies, ultimately benefitting local economies and societies. It explains the main characteristics of forcibly displaced populations, focuses on refugees' potential as employees, entrepreneurs, investment recipients, and consumers, and provides guidelines on how to capitalize on the skills and potential they bring to host countries.
Modular and tailored knowledge. The course is introductory in nature but provides substantial reference material depending on the learners' specific interests. It was designed with input from many of the PS4R initiative's global partners to ensure an active learning eperience drawing from new and engaging knowledge.
New to the World Bank's Open Learning Campus? Here's How to Access the Course
If you don't have an account already, creating one only takes a minute. The process is intuitive. Here are the steps to take.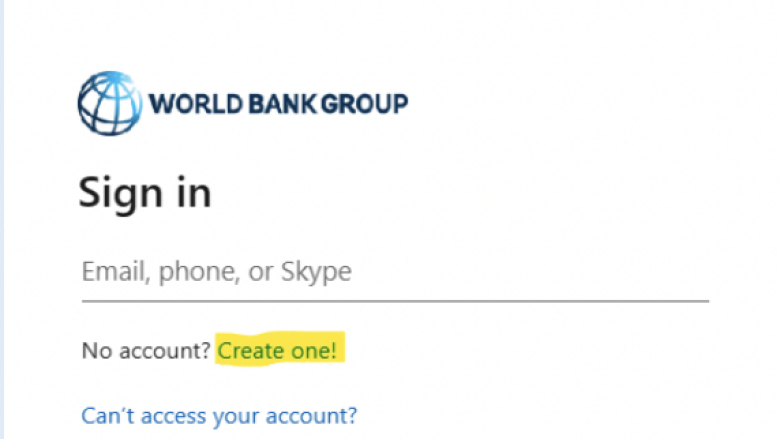 1. Get started by clicking on "Create One!"
2. Follow the prompts to input your email address.
3. Enter the verification code you receive in your email, then you'll be prompted to input some basic information about yourself.
4. Enter your name and information on your learning goals.
5. When you land on the Private Sector - Refugees Link page, click on "Open Content" just below the description of the course. Then you'll land on the course details page in "Saba Cloud," our e-learning platform. Click "Enroll."
6. You'll see a "Registration Confirmation" screen.
7. Close the "Registration Confirmation" screen and click "Continue" or "Launch."