Who we are and what is our goal
The Global Procurement Partnership (GPP) MDTF is a seven-year program that aims to advance worldwide and country-level procurement reforms, increase coordination and maximize impact. The GPP MDTF seeks to contribute to this overall objective through (i) global standards and models that lead to modern, effective, and transparent procurement systems; (ii) development of country capacities for better procurement systems; and (iii) systematized learning and research on the impact of effective procurement reform approaches.
The GPP MDTF provides the World Bank and its partners the space to initiate conversations on public procurement's key role in spurring better development outcomes for a country. It promotes a global dialogue on the value of well-functioning procurement systems by supporting enhanced donor coordination, responsible innovation, and evidence-based research.
How the program emerged: Tackling a global challenge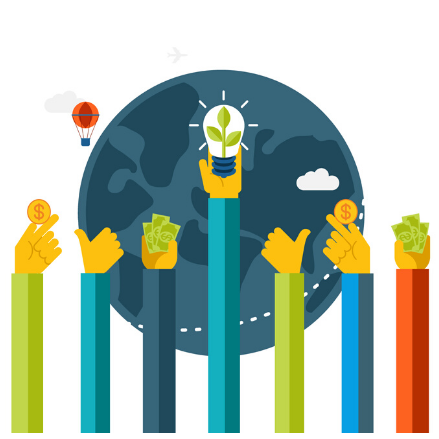 All over the world, countries face similar public procurement challenges. There is a perceived unevenness in the quality of public procurement systems and an absence of global consensus on standards for the public procurement profession. Various diagnostic and technical tools and approaches for reform have existed at different levels of use, acceptance, and implementation – though not all stakeholders have access to these methodologies, especially in low-income and fragile or conflict settings. Moreover, different socio-political situations and regulations often make it difficult to have a common roadmap for reforms of countries' procurement systems. Against this backdrop, the GPP MDTF intends to develop mutual reliance among partners to cultivate synergies among existing and planned initiatives to maximize the development impact of procurement reforms.

How we work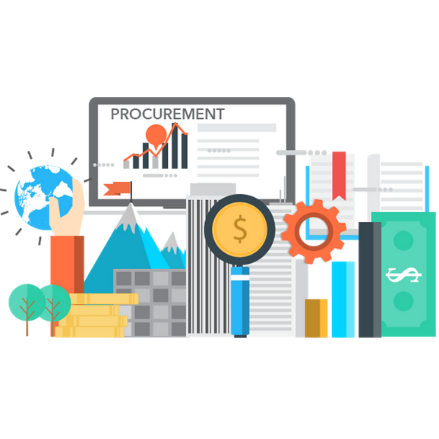 The GPP MDTF has three windows for funding that include a total of 56 projects in more than 30 countries.
Window 1 embraces the development of global public goods – tools that can be adapted broadly and create standards that meet the needs of a wide range of countries.
Window 2 supports the improvement of procurement systems by identifying challenges and indicating recommendations for reform actions through detailed diagnostics.
Window 3 promotes systematic and evidence-based research on the impact of effective reform approaches.
The three windows were designed for a strong distribution of support to some of the poorest countries and fragile and conflict-affected states in a variety of areas that range from professionalization to citizen engagement.
Results Framework
Results

Key Performance Indicators

Targets

Outcome 1: Global standards and models lead to modern, effective, and transparent procurement systems.

OI-1

Increased coordination of donor and government resources on procurement

By 2020, at least 3 donors and 5 governments join GPP;
By the end of the program, at least 5 donors and 15 countries join GPP
OI-2
No. of countries that use MAPS II
By 2019, MAPS Secretariat is operational;
By 2019, at least 2 new MAPS II modules developed; MAPS II tool tested and piloted in at least 3 countries;
By the end of the program, at least 20 countries have used MAPS II

OI-3

No. of country PFM action plans that integrate procurement reform actions (to demonstrate use of procurement reform approaches)
By the end of the program, at least 10 new PFM action plans identify procurement actions; overall increase in WB lending/ASA portfolio with objectives of improving procurement systems
Outcome 2: Development of Country Capacities for Better Procurement Systems
OI-4
No. of countries (disaggregated by income classification/type) have enhanced procurement systems using results ofassessment (MAPS)
By the end of the program, at least 6 countries with enhanced systems (2 LICs, 2 MICs,2 FCS)
OI-5
No. of government procurement systems with increased competition
By the end of the program, at least at least 6 countries (2 LICs, 2 MICs, 2 FCS) with more competitive procurement (baseline-dependent)
OI-6
Documented instances of stakeholder engagement leading to efficiency or corruption "fixes"
By the end of the program, at least 5 documented instances of effective stakeholder engagement (of which 1 is citizen participation, 1 private sector/PPP, 1 government open dataand/or analytics)
Outcome 3: Systematic Learning and Research on Impact of Procurement Reform Approaches

OI-7

New evidence on value of procurement reform generated

By 2019, 2 impact/research reports delivered and shared widely; By the end of the program, 4 impact/research reports delivered and shared widely
OI-8
No. of cross-country knowledge-sharing events/projects
By 2020, at least 2 cross-country knowledge-sharing events; By the end of the program, at least 1 regional/global mechanism for knowledge-sharing established (in addition to GPP)
Outcome 4: Increased funding support to global procurement topics
OI-9
Total amount raised beyond initial funding commitments
By the end of the program, at least additional $10M raised for global procurement topics
Last Updated: Aug 08, 2022