Helping Students Regain Ground Lost During Pandemic Will Help Indonesia Realize Full Economic Potential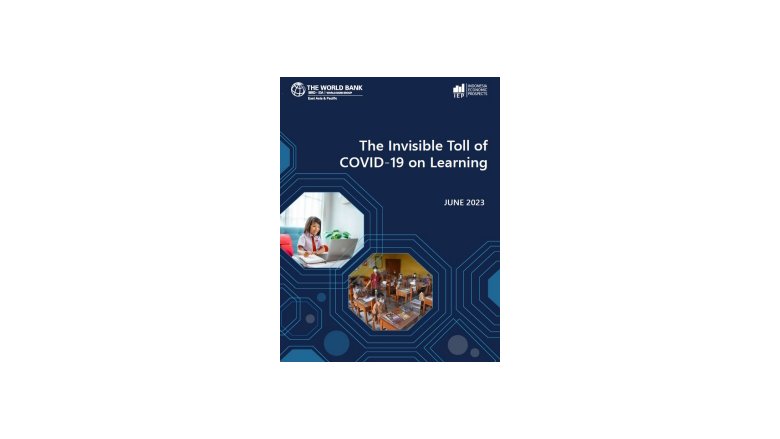 JAKARTA, June 26, 2023 – Economic growth in Indonesia is projected to moderate to 4.9 percent in 2023 from 5.3 percent last year with the normalization of domestic demand following the post-pandemic jump last year, and the projected global economic slowdown, according to the World Bank's semi-annual Indonesia Economic Prospects report.
Inflation is easing more quickly than initially anticipated thanks to the decline in global oil prices, an improved harvest, government interventions to ease supply bottlenecks, notably for food, and the appreciation of the Rupiah. As inflationary pressures subside, growth is expected to be supported by private consumption, while exports are projected to decelerate with easing commodity prices and global demand. Declining inflation helps restore monetary policy space to support the economy.
Indonesia's fiscal stance has normalized reflecting faster-than-expected fiscal consolidation, anchored by a broad-based rise in revenues and public spending discipline. The implementation of tax reforms and improvements to the quality of public spending, including public investment and pro-growth programs, remain key to supporting the economy going forward.
"Amid global uncertainty, Indonesia has seen steady improvement in many areas that are critical to its long-term growth, particularly macroeconomic stability, public sector governance, and infrastructure. Those improvements have helped in eradicating extreme poverty in the country" said World Bank Director for Indonesia and Timor-Leste Satu Kahkonen. "For Indonesia to accelerate its growth and achieve its objective of becoming a high income country by 2045, the Government could prioritize implementation of recent structural reforms such as the financial sector omnibus law, and adopt further market-friendly policies in trade and business regulations that further remove constraints to competition."
While the outlook remains stable, the country is experiencing declining productivity growth, similar to other Emerging Market and Developing Economies. Potential growth – a measure of the economy's performance when operating at full capacity -- is moderating due to reduced labor input, human capital challenges and slowing productivity growth.
This report also elaborates on the findings of a World Bank study of students' learning outcomes in relation to school closures during the COVID-19 pandemic and proposes steps to improve educational outcomes. Despite efforts to implement remote-based learning during the pandemic, service delivery faced multiple obstacles. Students surveyed for the study showed declines in math and language skills, with students from lower-income households the most severely affected. The study notes Government initiatives to address learning recovery, including through the Merdeka Belajar policy.
"Business-as-usual will not automatically remedy the learning losses from the pandemic, nor address inequalities in access to quality education and learning outcomes, especially for disadvantaged students," said World Bank Lead Economist for Indonesia Habib Rab. "A commitment to learning recovery that includes allocation of resources and stakeholder engagement will be crucial. It is equally important to increase learning time, challenge students academically, and track student performance improvement."
Helping students regain lost ground is not only important to maximize their future earnings but can play a major part in helping Indonesia reach its full economic productivity potential and achieve its goal of reaching high-income status by 2045.
The Indonesia Economic Prospects is supported by funding from the Australian Department of Foreign Affairs and Trade.