New Hires Support Funding, Investor Relations and ALM Functions for the World Bank and IDA
Washington, D.C., July 2, 2018—The World Bank Treasury has hired three seasoned financial professionals to support its growing mandate, following the debut of the International Development Agency (IDA, Aaa/AAA) in the capital markets. IDA substantially increases the remit of the World Bank Treasury, which manages capital market operations for the World Bank (Aaa/AAA) and serves as treasury manager for the International Finance Facility for Immunization (IFFm, AA/Aa1/AA).
Seasoned capital market veterans Henry Coyle and Michele Montefiori will join the World Bank Treasury's funding and investor relations team, respectively. Both appointments are effective July 2, 2018. In addition, Di Qiu will join the team on July 3, 2018 on an internal assignment from another World Bank unit, where for the past nine years he has worked on IDA's financial management.
George Richardson, World Bank Treasury Capital Markets, said: "World Bank Treasury is in the unique position to manage capital market operations for two triple-A rated, supranational issuers. This is a tremendous privilege, as we are the only multilateral development organization with this mandate. It is also a challenge. We must build IDA's presence in the capital markets carefully and thoughtfully, so that IDA achieves the same prestige and franchise as the World Bank has maintained in its 70-year history in the capital markets. We are thrilled to have Henry, Michele and Di join us and inject additional expertise and firepower to our small but mighty team."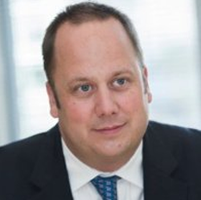 Henry Coyle will report to World Bank Treasury Head of Funding Andrea Dore. He will primarily focus on supporting the development of IDA's growing funding program. He will also support World Bank funding operations as needed. Henry joins the team from Credit Agricole, and previously spent more than ten years running MTN and Private Placement desks across various banks including RBS, Jefferies and Dresdner. Originally from Ireland, where he grew up and studied at UCD, Henry studied at ESCP Europe has since spent time exploring and living in various cities across Europe.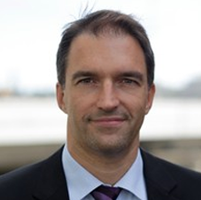 Michele Montefiori will report to World Bank Treasury Head of Investor Relations and New Products Heike Reichelt, supporting investor and credit rating agency relationship management for IDA. Michele joins from Eurofima, a supranational organization based in Basel, where he oversaw funding and relationships with investors, rating agencies and media. He previously worked in acquisition and leverage finance at Fortis Bank NV in the Netherlands, and in project financing in Italy. Michele is an Italian national and holds a Master of Science in Economics from the University of Genoa and an MBA from the Rotterdam School of Management.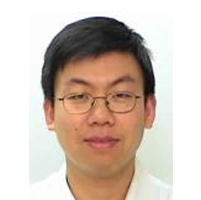 Di Qiu will report to World Bank Treasury Head of Asset and Liability Management Donald Sinclair and support ALM management for the World Bank and IDA. Di has worked on the financial management for IDA over the past 9 years and was instrumental in developing IDA's financial projection model and risk management policies to ensure IDA's long term financial sustainability. He was also a key member of the team rebalancing IDA's balance sheet. Prior to joining the World Bank, Di worked in IFC, a sister organization of the World Bank, on portfolio management of IFC's advisory service projects.
The World Bank Treasury manages the borrowing program for The World Bank (International Bank for Reconstruction and Development, IBRD, Aaa/AAA)—a long-time established issuer in the capital markets—and IDA (Aaa/AAA), which began issuing bonds in 2018. IBRD's annual borrowing program ranges from US$50-55 billion; IDA's borrowing program is expected to grow from an initial US$3 billion a year to an estimated US$15 billion a year by 2020. Both IBRD and IDA issue bonds for sustainable development.
The World Bank Treasury is also the treasury manager for International Finance Facility for Immunisation Company (IFFIm, AA/ Aa/ AA).
IBRD is the original member of the World Bank Group established in 1944. IBRD provides loans, guarantees, risk management products, and advisory services to middle-income and other creditworthy countries to support the Sustainable Development Goals and to end extreme poverty and promote shared prosperity. IBRD has been issuing bonds since 1947 to fund its sustainable development activities designed to achieve a positive impact.
IDA, established in 1960, is the largest sources of funding for the world's poorest countries and contributes to ending extreme poverty and promoting shared prosperity by providing expertise and financing (loans and grants) to low-income countries. In 2018, IDA started borrowing from the capital markets to scale up financing to achieve the Sustainable Development Goals.