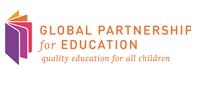 New York City, 29 September, 2012 - The Global Partnership for Education (GPE) pledged today to raise an additional $500 million to help educate children who live in countries experiencing war and violence, floods, earthquakes or other humanitarian emergencies.
GPE Board Chair Carol Bellamy made the announcement alongside actress and education advocate Sophia Bush, as well as Adam Braun of the NGO Pencils of Promise, at the Global Poverty Project's "Global Citizen Concert" in Central Park in front of a crowd of 60,000 people. It was the largest broadcast and online audience in history watching a benefit event live.
"These funds will help five million more children attend school--half of them girls," said Bellamy. "It will help build 80,000 classrooms, train over 100,000 teachers and distribute 10 million textbooks to children in desperate need of an education."
"Sixty-one million primary school aged children are not in school - 25 million of them because their homes are torn by war, conflict and natural disasters," Bellamy said.
"Every child -no matter how poor, no matter how difficult his or her circumstances-deserves an education so they can have hope for their future. Educating children -especially girls- increases their incomes, improves their health and nutrition, and it literally saves lives," said Bellamy.
"GPE can't do this alone. Pencils of Promise is committed to working with GPE and millions of dedicated global citizens around the world to rally a movement of passionate individuals who will make their voices heard," said Adam Braun, founder and CEO of Pencils for Promise. "Each of us started as a child with just a pencil in our hand, and in our lifetimes, this generation will see to it that every child has access to a quality education," he said
The concert, sponsored by the Global Poverty Project, featured performances by Neil Young with Crazy Horse, Foo Fighters, The Black Keys, Band of Horses and K'Naan. It was co-hosted by Katie Couric, Jeffrey Sachs, Olivia Wilde, Minka Kelly, Sophia Bush, Selena Gomez, and Katharine McPhee.
The Global Partnership for Education is made up of governments, non-governmental organizations, as well as international and private sector organizations, whose joint mission is to galvanize and coordinate a global effort to provide quality education to children, prioritizing the poorest and most vulnerable.
The Global Poverty Project is an international education and advocacy organization working to rally a movement to end extreme poverty within a generation.
"We make this pledge because we believe every child deserves a chance to shape their own future," Bellamy said.
For more information, visit:
or
http://globalpovertyproject.com/pages/globalfestival_livestream