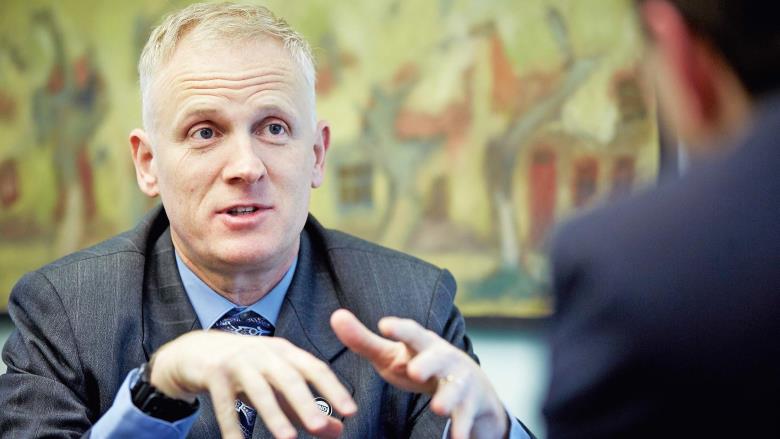 Alex Kremer is British. Since August 2014 he has been the World Bank Country Manager for Moldova. He coordinates multi-million dollar projects which the World Bank is implementing in scores of localities in Moldova. Those projects refer to major infrastructure investments in the fields of agriculture, schools, hospitals, energy sector, and road transport.
He studied Economy at the universities of Cambridge and London, and he started his career at the Department for International Development of the United Kingdom. First, he worked in India, then in Zimbabwe, and, after he joined the World Bank, in 2005, he continued his activity in the Middle East and North Africa.
Before he came to Moldova, Alex Kremer held similar offices, for four years, in Kyrgyzstan and Turkmenistan.
He says he asked to be deployed to Moldova on several occasions and that some colleagues made jokes about that. He is well known for the verticality with which he approaches even the most sensitive situations. He is one of the few diplomats in Chisinau who speaks straightforwardly about Moldova's problems.
He is married, with three children. He loves canto and fencing, and he likes to write and trek through the mountains.