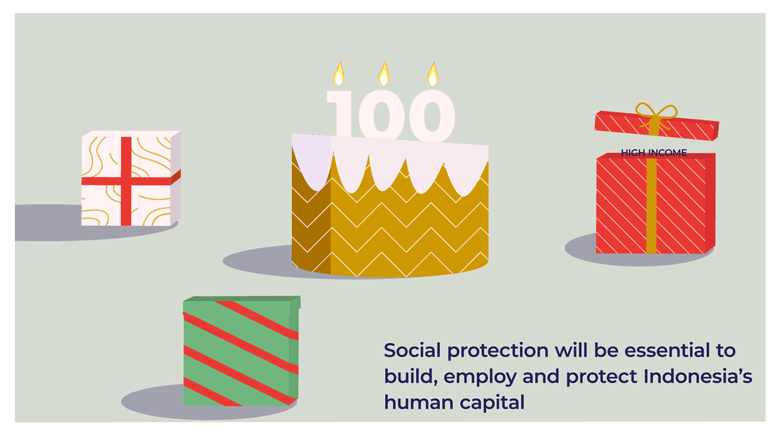 Indonesia's vision for 2045, when Indonesia celebrates 100 years of independence, is to achieve high income status and reduce poverty to nearly zero. Social protection is key to Indonesia's future as it adapts to a changing world.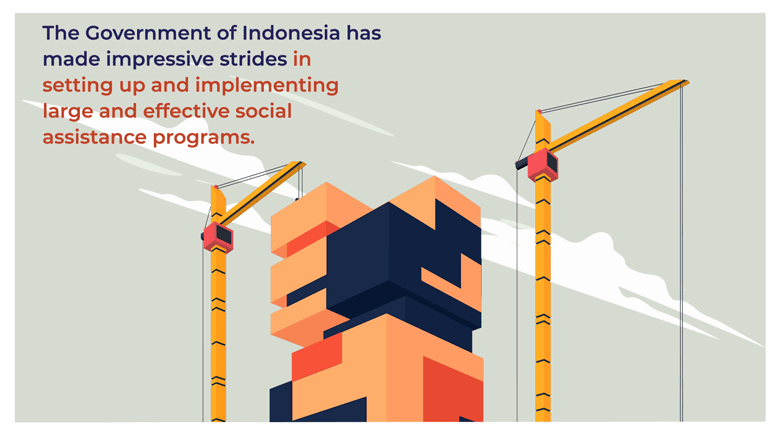 The Government of Indonesia has made impressive strides in setting up and implementing large and effective social assistance programs, and a young and evolving social insurance system.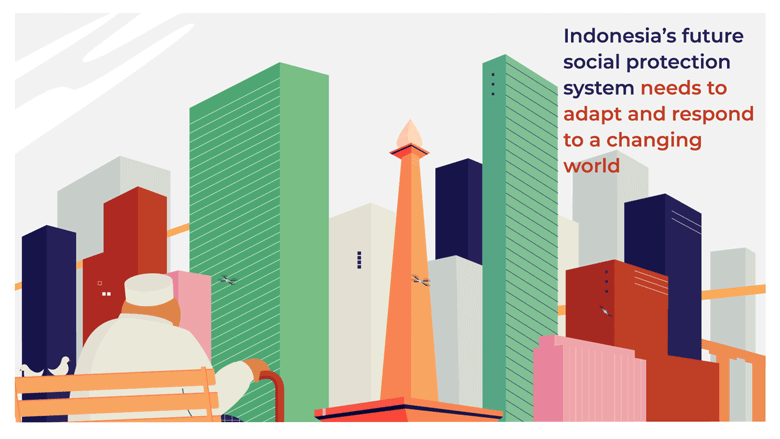 Indonesia's future social protection system needs to adapt and respond to a changing world, including technological developments, a changing nature of work, and a rapidly ageing society. Social protection will be essential to build, employ and protect Indonesia's human capital.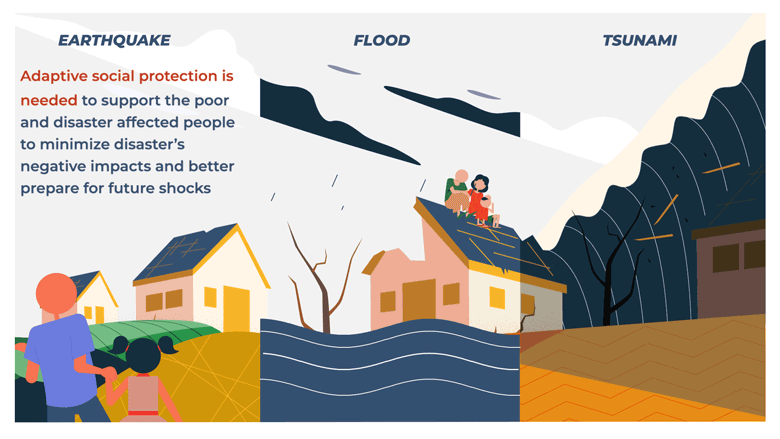 Indonesia is vulnerable to disaster and climate change, especially the poor and vulnerable, who are more affected by these shocks. Adaptive social protection is needed to support rapid financing and response mechanisms that reaches the poorest and most vulnerable.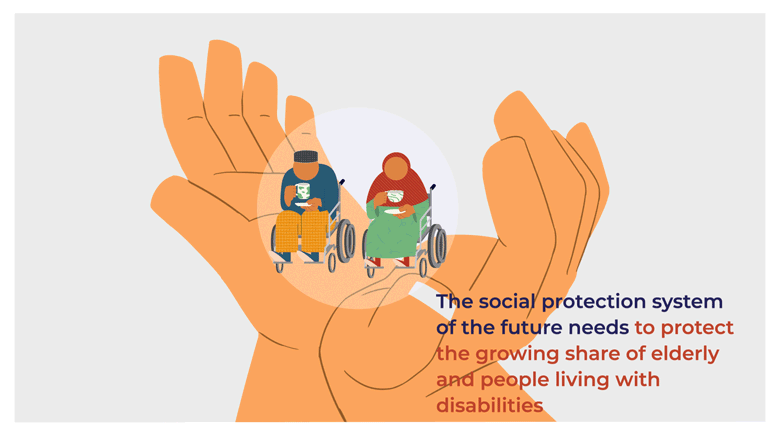 The social protection system of the future needs to protect the growing share of elderly and people living with disabilities and extend social assistance to these groups.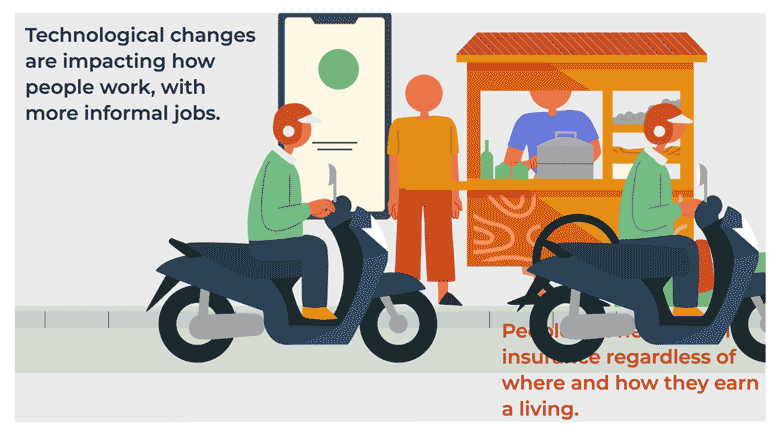 Technological change are impacting how people work, with more informal jobs and more frequent jobs changes. People will need social insurance regardless of where and how they earn a living.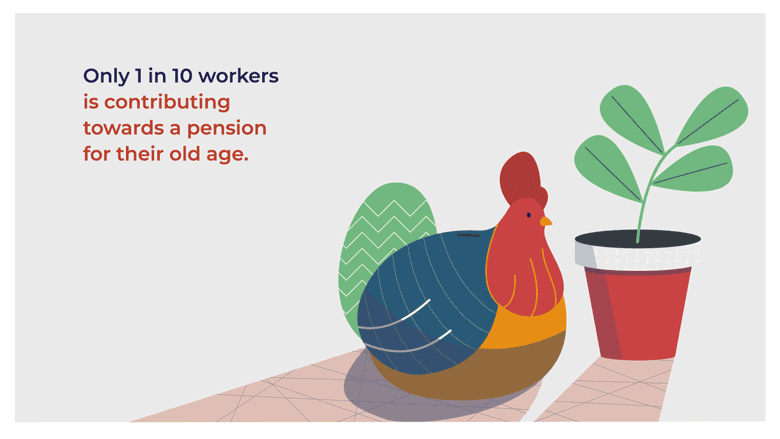 Only one in 10 workers is contributing towards a pension in their old age. With a traditional social insurance scheme that links coverage with formal labor market status, Indonesia will lose the race between pension coverage and population aging.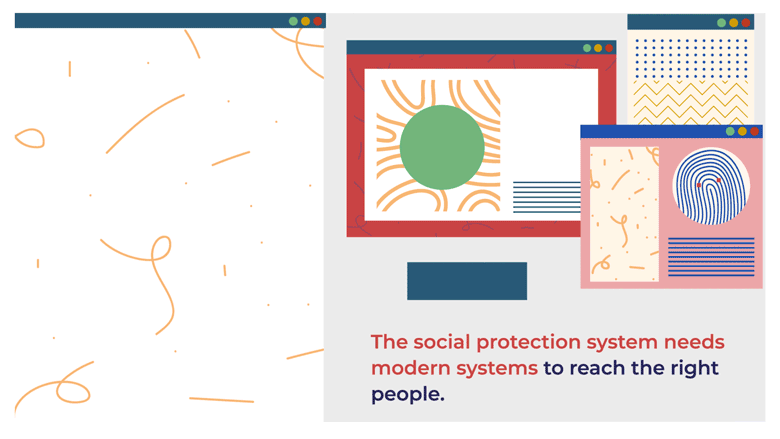 The social protection system needs modern systems to reach the right people, pay them in a way that is accessible and affordable, and authenticate their identify.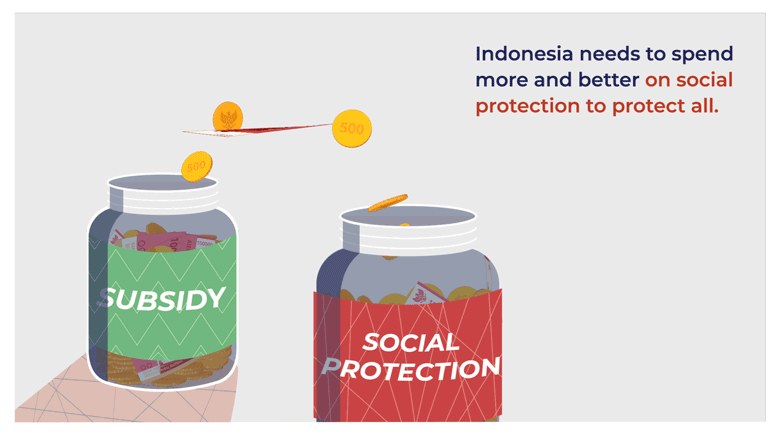 Indonesia needs to spend more and better on social protection to protect all.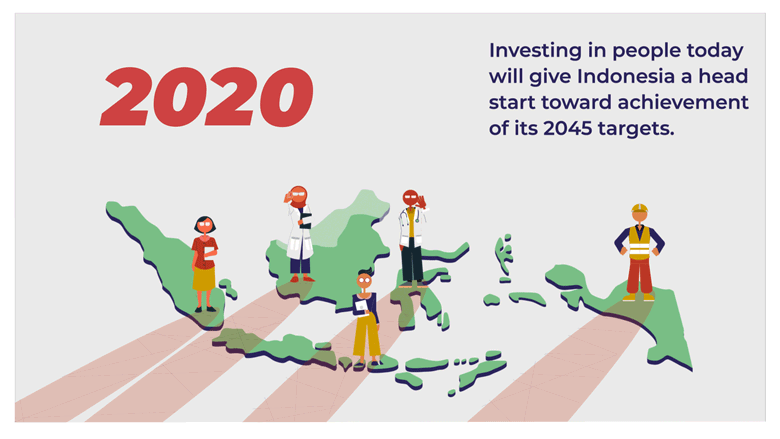 Investing in people today will give Indonesia a head start to ensure that it protects and promotes all as it moves toward achievement of its 2045 targets.