Thirty-six-year-old Nishat Jahan, mother of two, is bent over a row of bricks carefully checking that they are in a straight line. It is 9.30 in the morning and she has already laid half of a toilet wall she is constructing. The villagers marvel at the speed with which she is working.
A few feet away, 42-year-old Usha Rani, her friend and co-worker, stands inside a 4-feet deep pit expertly lining it with bricks and cement. Nishat and Usha are building a toilet at a home in Silbar Khurd village of Hazaribagh block, about 70 kms from Ranchi, the capital of Jharkhand state. "I will be able to build the walls of this toilet in one day," proclaims Nishat proudly. It usually takes a group of 3-4 women around 3-4 days to build a twin-pit toilet like the one the two women plan to complete in half the time.
About 12 kms away, a group of smartly-dressed women are building a toilet for some roadside shop-owners. One of the women, forty-year old Urmila Devi, has been a mason for over two years. "," she declares with pride. Poonam Devi, who works alongside her is not to be outdone; she has built about 900 toilets over the last one year.
In India, masonry work is a specialized skill that is usually dominated by men. These men are called 'raj mistris' – 'raj' being short for 'raja' or king. Traditionally, the women have played a supporting role, carrying bricks, preparing the cement mixture and following the men's commands.
Jharkhand's enterprising group of women masons have now broken this gender stereotype. The women first took up masonry when the state launched a massive toilet-building drive under the Swachh Bharat Mission. Most men had left to work in the cities and the few that remained thought the money they would earn by building village toilets was too paltry a sum to work for.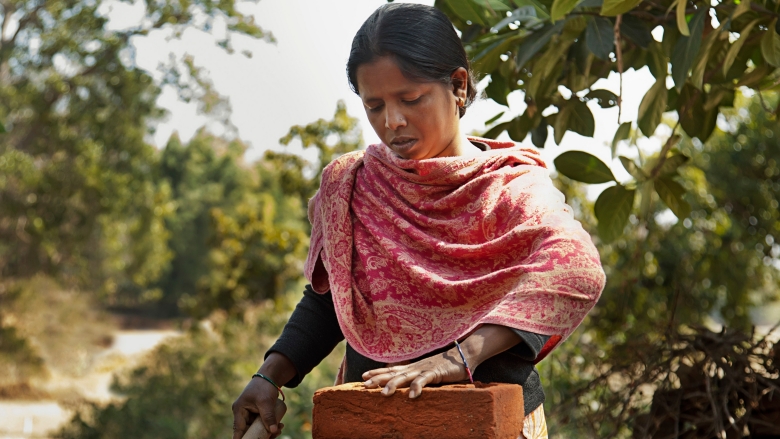 Today J, a milestone it reached in November 2018. Just as their male counterparts are called king, these women are called 'rani mistris' – or the queen masons.
Jharkhand was one of the states that received Technical Assistance (TA) support from the World Bank in the overall planning and implementation of the Swachh Bharat Mission. As part of the TA, the Bank supported several training programs to train masons in building toilets where many women masons also participated.