December 16-20, 2019
Jakarta, Indonesia
The Jakarta Urban Transformation Lab is the third in a series of city to city/peer-learning exchanges addressing common challenges and sharing solutions on integrated approaches to urban transformation. The Lab explored successes and remaining challenges with respect to urban transformation in Jakarta and exchanged information on successful experiences and solutions of other participating cities. Key topics such as institutional coordination, integrated urban transportation, urban revitalization and housing, slum upgrading, disaster risk management and municipal finance were discussed throughout the week, through workshop sessions, site visits, peer-to-peer knowledge sharing and action planning activities.
A total number of approximately 70 participants joined the event, including international participants from Dar es Salaam (Tanzania), Nairobi (Kenya), Dakar (Senegal), Cape Town and Johannesburg (South Africa), Ho Chi Minh City (Vietnam), Chongqing (China), Medellin (Colombia), and several cities in Indonesia including Bandung, Banjarmasin Bogor, Denpasar, Palembang, Semarang, Solo, Surabaya, Yogyakarta and various World Bank experts.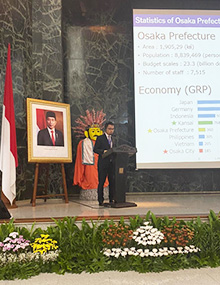 "Build on small success and demonstrate the value of collaboration for metropolitan management - from competition to cooperation."
Masayoshi Yamada, Associate Director for the Department of Sub-Capital Promotion Bureau, Osaka Prefecture/ City

The World Bank Tokyo Development Learning Center (TDLC) supported the mobilization and dispatch of experts from Osaka Prefecture/ City (Masayoshi Yamada, Associate Director for the Department of Sub-Capital Promotion Bureau, Osaka Prefecture/ City) and Tokyu Corporation (Noriaki Nakayama, Senior Manager, Estate Dealing Section, Residential Development Group, Development Headquarters Tokyu Corporation) to provide lessons learnt on successful metropolitan management and inter-jurisdictional urban service delivery. Osaka presented on the institutional challenges of metropolitan coordination and operationalization of their sub-capital strategy, and Tokyu Corporation provided the private sector lens on enhancing accessibility at the metropolitan level through private-led transit-oriented development.

Osaka shared experiences on how the Prefecture and the City have overcome the inefficiencies of their "dual administration" represented by duplicated roles and overlapping jurisdictions and moved towards cooperation and role demarcation to enhance efficiency. The success was coined as "from competition to cooperation" and institutionalized through the establishment of the Second Capital Promotion Council, which its secretariat consists of an equal number of staff from the Prefecture and the City, to promote coordination in plans, strategies and day-to-day work. Empirical evidence on how better collaboration had led to higher economic performance was shared with the participants, encouraging the audience that collaboration does indeed lead to better outcomes for the city.

Tokyu Corporation highlighted how the private sector can play a key role in inter-jurisdictional urban service delivery. The "Japan Private Railway Business Model" combines land and housing development, commercial development, and railways and provides integrated solutions to support the development of a metropolitan area, wherein houses are affordable, and accessibility to jobs in the city center is ensured. As a means of financing the model, the land readjustment scheme was introduced during the session, which gathered interest from the participants given its unique model - limited upfront capital costs required. There was particular interest in the "Tokyu Model" wherein Tokyu as "merely one participating land owner" was able to lead the massive and long-term development of land as vast as 5,000 ha. Moreover, questions were also raised with regards to the private sector's ability to actively participate and provide inputs to the spatial planning process in Japan.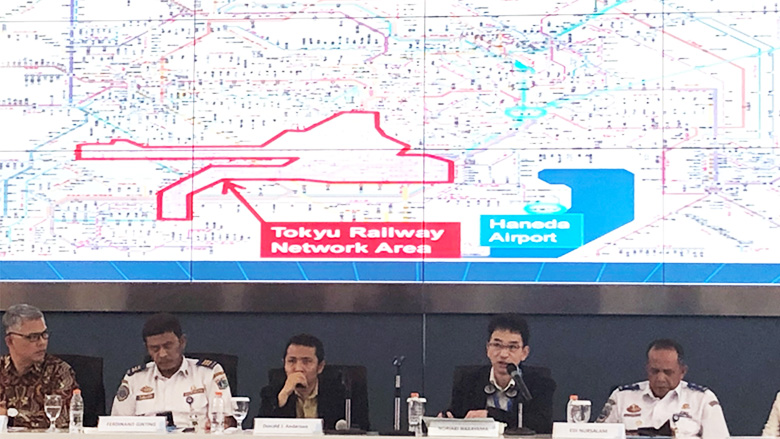 Way Forward
TDLC will continue to support lending projects and technical assistance support to Indonesia and other countries through dispatch of experts on the subject of metropolitan coordination and inter-jurisdictional service delivery. This support will include a Technical Deep Dive in Japan on the subject in April, 2020.