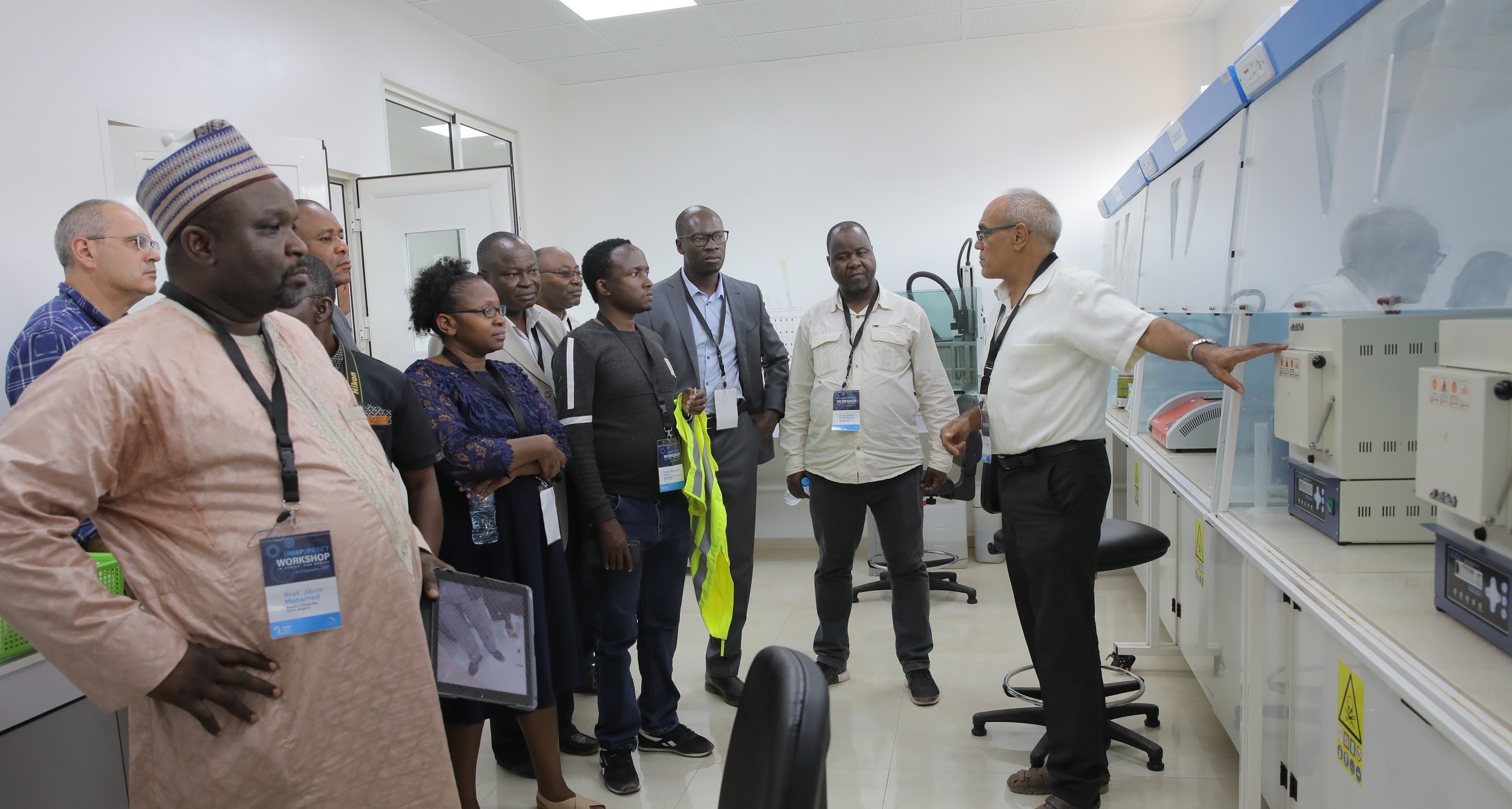 Photo: Participants visiting UM6P labs. Photo Credit: icipe
The month of September 2019 was marked with new developments for the Partnership for Skills in Applied Sciences, Engineering and Technology (PASET).
On September 4-6, in Marrakech, Morocco, the University of Mohamed VI Polytechnic (UM6P) hosted a three-day workshop within the scope of their partnership with PASET and its flagship initiative, the Regional Scholarship and Innovation Fund (RSIF).
The workshop and visit occurred following the signing of a Memorandum of Understanding between PASET and UM6P for collaboration on the RSIF during the 5th PASET Forum in Kigali, Rwanda in May 2019. The event gathered the 11 African Host Universities of PASET RSIF and counterpart research team from UM6P and offered multiple opportunities to identify specific research projects to launch between the RSIF host universities and UM6P, a private university with a focus on education, research and development of new technologies, and transfer of technologies.
The University of Mohamed VI Polytechnic has a demand-driven direction focused on training and educating future generations of researchers, professors, and scientists who will contribute to important research and innovation towards the development of Morocco and Africa.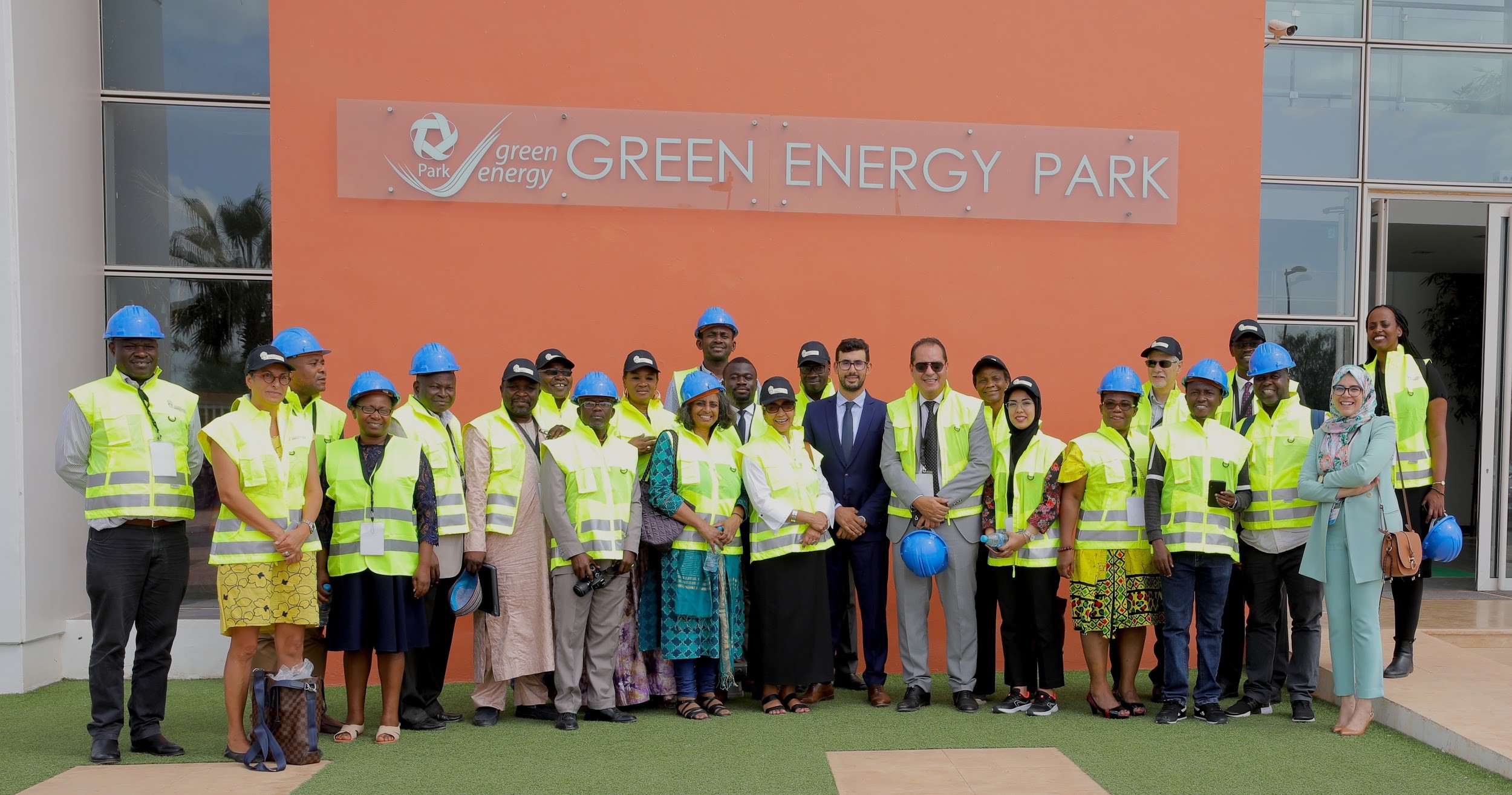 Photo: PASET and RSIF participants at UM6P Green Energy Park. Photo credit: icipe.
Some of the key outcomes of the meetings included:
(i) Robust discussions on topics of research for the PhD programs towards priorities in Sub-Saharan African (SSA) countries. The following topics were discussed among four thematic groups:
1) ICT – including big data and Artificial Intelligence (AI)
· Optimal planning of mass transit systems in African cities, road safety, improved health care management, and application to education
2) Food security, agribusiness and climate change
· Soil science and fertility of soils, productivity loss, water management, nutritional quality of agricultural products, and economics and policy
3) Materials, Minerals, Mining and Materials Engineering
· Sustainable mining and mining lifecycle, smart/novel materials, biomass valorization and water management
4) Energy including renewables
· Smart materials for energy and processes, energy efficiency processes, and energy economics, policy and management
(ii) An agreement by UM6P to contribute to cross-cutting PhD courses, training courses and mentoring programs to help with improving the quality of doctoral training in SSA universities.
(iii) A strong willingness on the part of UM6P to partner with all 11 RSIF host universities to create the possibility of a robust inter-university network with a focus on African development challenges.
Participants also noted that the high-quality research labs, facilities and innovation platforms in UM6P will contribute, through the sharing of research infrastructure and resources, to the strengthening of the partnership specifically in the priority areas of the RSIF (Food Security and Agribusiness, ICT, Energy, Mining, Minerals and Materials Engineering, and Climate Change).
In his remarks, Mr. Faris Derrij, Executive Vice President of the Moroccan Office chérifien des phosphates (OCP) Group, highlighted the fact that the vision of the RSIF aligned well with the vision and mandate of UM6P to contribute to building excellence in African universities.
In addition to the RSIF host universities, representatives of PASET, the World Bank and RSIF also participated in the workshop. This included Prof. Aminata Sall Diallo, Executive Director, PASET Executive Board, Safaa El Tayeb El-Kogali, World Bank Education Practice Manager for Eastern and Southern Africa, Dr. Sajitha Bashir, World Bank Education Global Practice Adviser for Science and Technology and Dr. Moses Osiru, Manager, RSIF Regional Coordination Unit (RCU) at the International Centre of Insect Physiology and Ecology (icipe). Prof. Mohamed Anouar Jamali, Director of 'Africa Initiative' led the team from the UM6P.
On the sidelines of this workshop, a visit was also organized to discover UM6P's experimental platforms such as Green Energy Park, Experimental Farm, Experimental Mine, Smart Cities, Chemical Platform, etc.
As a next step, each host university will seek to enter into agreement with UM6P to formalize the partnership, and to carry on discussions about the potential interest of the OCP group to expand its operations in a number of African countries and participate in the RSIF.
Dr. Sajitha Bashir, World Bank Education Global Practice Adviser for Science and Technology concluded that "the visit demonstrated the success of the PASET/RSIF initiative which in a short period brought together eleven regional universities from seven SSA countries and forged regional and international partnerships.(...) It also highlighted the potential this initiative has for the continent."