LOME, January 18, 2018‒ "I had noticed my business was not functioning the way I wanted it to. ... I was looking for ways to help my business take off," says Akouélé Ekoué Hettah, who ran a small shop to rent out wedding dresses. She had attended a microfinance organization's traditional business training session, and a marketing training session, but still her business was not growing.
Then, Akouélé participated in the Togo personal initiative training, a program designed to build up self-starting, future-oriented, persistent behavior. "This enabled me to define a goal and draft a plan to rebuild and broaden my business so that, in addition to renting out wedding dresses, I could sell dresses, jackets, shirts, gowns, evening outfits," she said. … "I wanted to have more clients and increase my income, and that's what happened."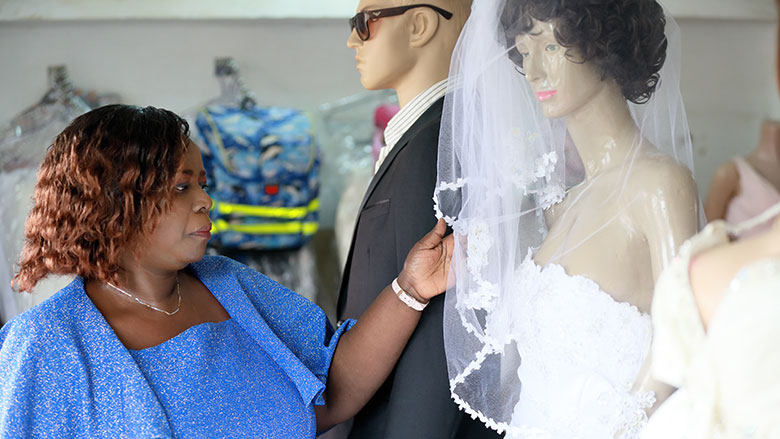 Today, Akouélé is the picture of a successful entrepreneur. Her formal wear and accessory company, Ameyayra, has shops in both Togo and Benin, with another planned to open in Ghana.
Traditional business training covers core business practices like accounting, marketing, and human resource management. It is designed to increase an entrepreneur's knowledge of management and business practices in order to increase a firm's productivity.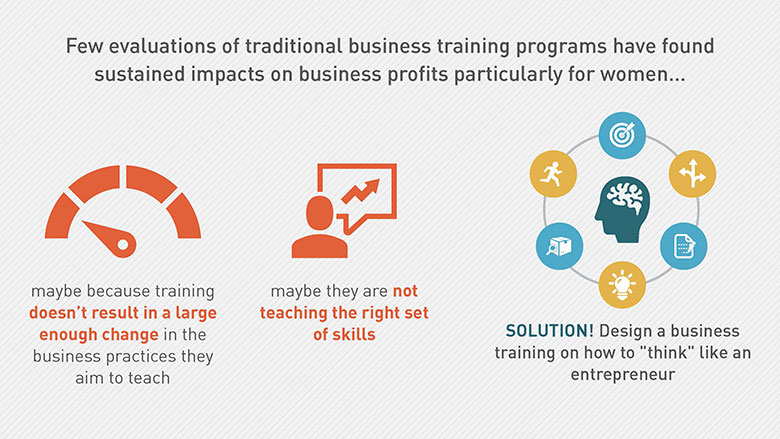 But, because such programs have not been very effective at increasing many small-scale entrepreneurs' profits, maybe traditional business training does not result in a large enough change in business practices? Or, perhaps, the wrong skills are being taught to this target group?
A different approach
The World Bank Group decided to try something different. It teamed up with psychologist, Dr. Michael Frese, to implement personal initiative training in the context of a randomized controlled trial with small businesses in Lomé, Togo. The study "Teaching Personal Initiative Beats Traditional Training in Boosting Small Business in West Africa" compared the impact of the psychology-based personal initiative training to the International Finance Corporation's Business Edge training. A control group received no training.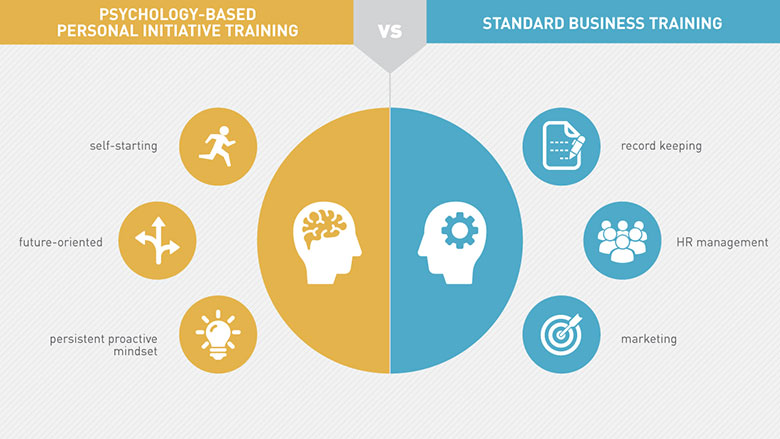 Participants learn to look for ways to differentiate themselves from other businesses, as well as to anticipate problems, overcome setbacks, fostering better planning skills for opportunities, and do other, long-term preparation.
Personal initiative trainer, Abalo Alaye, says "personal initiative training allows the entrepreneur to break with routine, and understand how to be proactive and not reactive."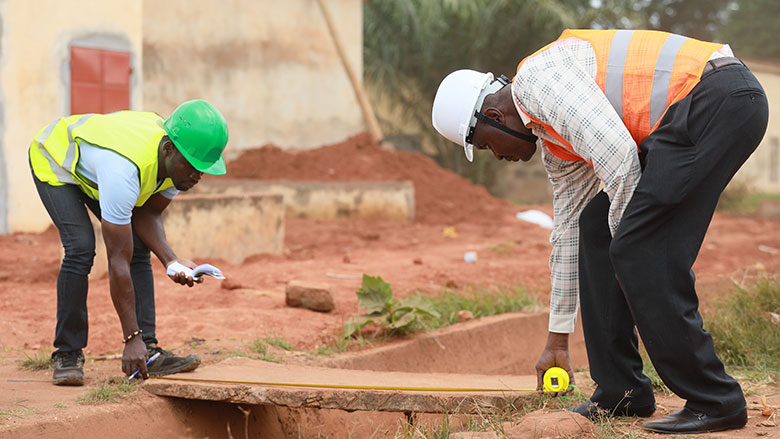 Habibou Ouro-Djobo found the personal initiative approach to entrepreneurship particularly helpful. The civil engineer and subcontractor observed that "other business training courses focused merely on the concepts and principles of entrepreneurship. It was more theory than practical knowledge. This was a more dynamic training course, helping us to become engaged by using personal development techniques."
Habibou was afraid to take risks with his business, and to overcome obstacles. Now he feels he has regained confidence as an entrepreneur. As a result, he is looking for two business partners and plans to bid directly for construction projects. He is also applying core business practices that he did not use before. For example, the business now performs services only after receiving an order form.