India is highly vulnerable to a range of natural hazards, particularly earthquakes, flood, drought, cyclone, and landslides. Close to 60% of India's land mass is prone to earthquakes of varying magnitude and 12% is susceptible to floods and landslides. The Government of India (GoI) has been making efforts in moving from a reactive emergency response to being proactive and implementing disaster preparedness and risk reduction initiatives. However, limited capacity of the stakeholders, including government officials, professionals, and disaster response forces, undermines the coping mechanisms.
For more than a decade, the World Bank has been assisting the GoI in effectively responding to disasters. This is further facilitated by the high level of demand from Indian states and the central government in learning from international experiences and bringing best practice to India. The Japan-World Bank Program for Mainstreaming Disaster Risk Management (DRM) in Developing Countries (the Japan-WB Program) is supporting Indian states in augmenting the DRM capacity as part of "Strengthening India DRM Service Delivery" Project.
Under this Technical Assistance, the World Bank Disaster Risk Management Hub, Tokyo delivered a six-day emergency preparedness and response training program in collaboration with Fire and Disaster Management Agency (FDMA), Hyogo Prefecture, and Kobe City. The training and knowledge exchange provided opportunities to a delegation of 18 officials from state-level disaster management authorities from Odisha, Andhra Pradesh, Uttarakhand, Tamil Nadu, Puducherry, and Gujarat to:
i) improve search and rescue skills of Indian state-level search and rescue professionals;
ii) expose Indian state-level search and rescue professionals to and practically train them on the use of advanced equipment; and
iii) train a set of expected Trainers of Trainers.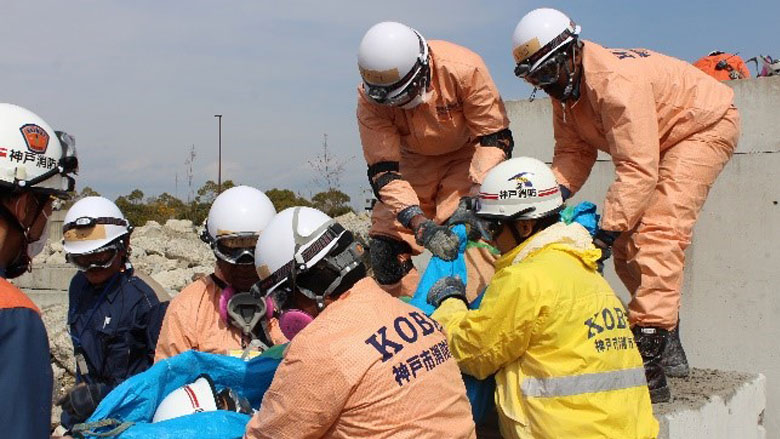 The hands-on search and rescue (S&R) drills commenced on March 21, 2017, for three days at the Hyogo Prefectural Emergency Management and Training Center in partnership with Hyogo Prefecture and Kobe City Fire Department. On March 24, the delegation visited Hyogo Prefecture's crisis management center and Kobe City's emergency control room. FDMA, Hyogo Prefecture, and Kobe City presented and shared their initiatives on institutional arrangements for emergency preparedness and response at the national and municipal levels, emergency capacity development programs, equipment, the role of volunteer firefighters, and lessons learned from the past natural disasters. On March 25, the delegation visited the Hanshin-Awaji Earthquake Memorial to learn about the recovery efforts and DRM measures implemented in Japan since the 1995 Hanshin-Awaji Earthquake.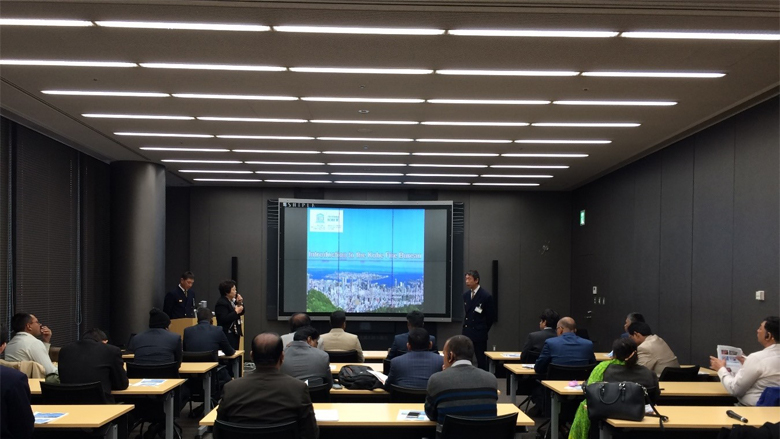 Based on the training, each participating state presented an action plan to improve their emergency preparedness and response planning. In response, Hyogo Prefecture's Superintendent of Emergency Management provided valuable feedback and closing remarks. Overall, the training provided a great opportunity for the participants to learn about the roles and responsibility of the national and municipal governments in emergency management as well as enhancement in DRM implemented by Hyogo Prefecture and Kobe City as a lesson learned from the 1995 Hanshin-Awaji Earthquake.