The Ministry of Irrigation (MI) of the Government of Sri Lanka is implementing Phase I of the Climate Resilience Multi-Phased Program (CResMPA) with financing support from the World Bank and the GFDRR Japan-World Bank Program for Mainstreaming Disaster Risk Management in Developing Countries (the Japan Program).
The Phase I project aims to modernize disaster forecasting, preparedness and warning, and improve flood resilience at the basin of the Kelani River, a major river in Sri Lanka that is subject to frequent flooding. One of the key interventions planned under Phase I is to construct a large, mechanical gated structure across the Kelani River, commonly referred to as a salinity barrier, to replace an existing semi-permanent ungated static structure that partially blocks the river exacerbating flooding nearby. The salinity barrier acts as a barrier to prevent saline water intrusion into fresh river water during the dry season at the water treatment plant intake.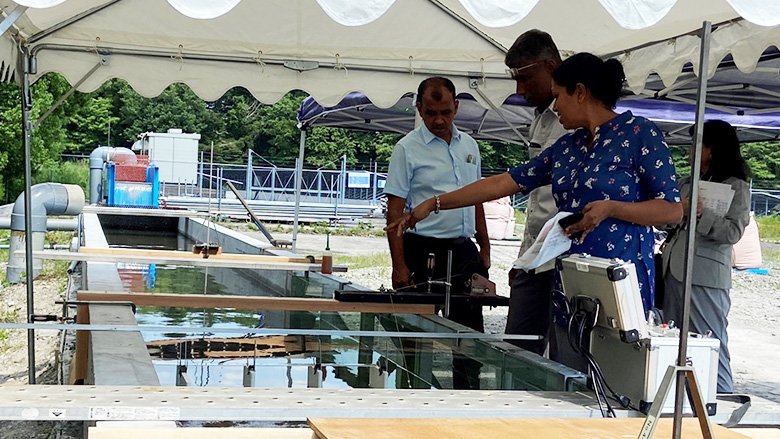 With support from the Tokyo DRM Hub, an infrastructure design firm from Japan provided hands-on training and capacity building on physical hydraulic modeling of large river hydraulic structures over the course of two weeks in Tokyo (lectures) and Tsukuba (experiment). Three engineers from the Ministry of Irrigation including the Hydraulics Research Division from the Government of Sri Lanka attended this training to gain firsthand exposure to and training on comprehensive physical hydraulic modeling practices used in Japan for testing and refining designs of large river hydraulic structures by conducting experiments.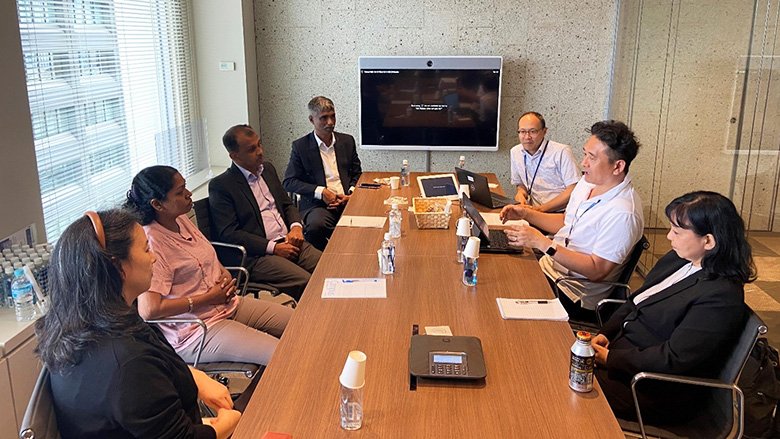 Over the course of the two weeks, trainees learned through lectures on the theoretical background of the hydraulic physical modeling, conducted experiments using an experimental five-feet wide channel with a scaled-down gated structure representing the salinity barrier, and participated in excursions to two large-scale urban flood control facilities in Tokyo and Yokohama.
The World Bank together with the GFDRR Japan-World Bank Program for Mainstreaming Disaster Risk Management will continue to support the Government of Sri Lanka in their resilience building efforts.