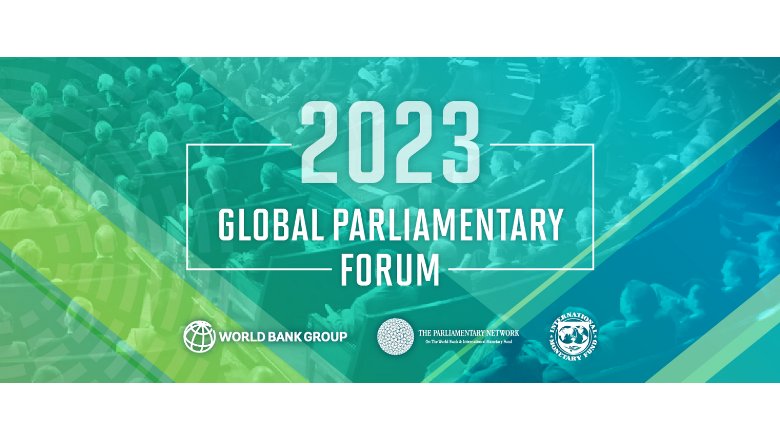 The 2023 Global Parliamentary Forum (GPF), co-organized by the World Bank Group, the International Monetary Fund (IMF), and the Parliamentary Network on the World Bank and IMF (PN), took place in-person from April 10-11 in Washington DC for the first time since the outbreak of COVID-19.
The event provided a unique convening platform for legislators from around the world alongside their peers and leadership from the World Bank and IMF. It was dedicated to deliberations on how to tackle the most crucial development challenges facing the world.
This year's Forum, themed "Tough Challenges, Tougher Choices" focused on the multiple crisis facing our earth and common humanity, including climate change, security, governance, accountability, growth, debt, gender and the global economic outlook. The first day of the event featured an exclusive Parliamentary Townhall with World Bank President David Malpass and IMF Managing Director Kristalina Georgieva, giving parliamentarians an opportunity to dialogue directly with the two leaders.
The second day of the Forum concluded with the fourth meeting of the Global Young MP Initiative, convening parliamentarians aged 40 and under to explore innovative approaches to environmental and social policies that MPs can pursue to foster sustainable societies.