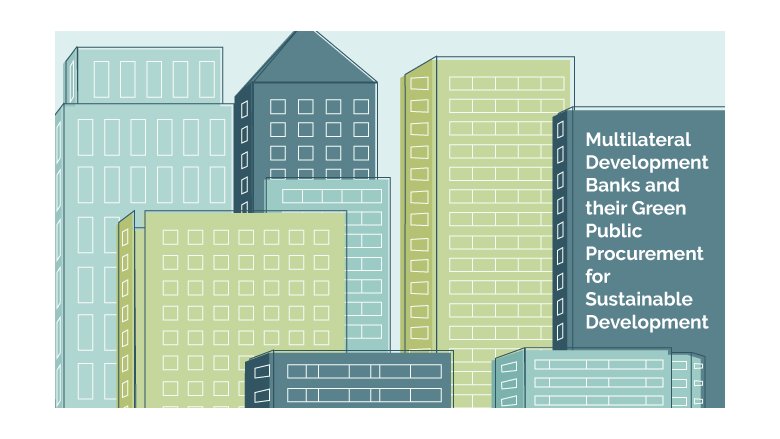 Join via Zoom on Thursday, November 3, 2022 at 8:00 am ET
World Bank Group's (WBG) Community of Practice (COP) for Green Public Procurement (GPP) provides a platform for knowledge exchange and communication with the objective of helping client countries modernize and strengthen their public procurement systems by:
(i) facilitating international dialogue
(ii) developing capacity
(iii) establishing a network of expertise and resources in green public procurement.
The objective of this event is to showcase other international organizations' GPP standards and practices, learn about their GPP initiatives and analytical work and discuss ways on further advancing the GPP implementation in the client countries and future directions.
What you will learn:
How other international organizations and MDBs promote implementation of GPP in their client countries as well as in their operations.
What are the recent trends in GPP implementation strategies and policies.
What are the preliminary results from the recent GPP survey conducted in OECD countries.

Join via Zoom on Thursday, November 3, 2022 at 8:00 am ET. Simultaneous interpretation will be available in Spanish and French.
8:00 am - 8:10 am - Opening Remarks:
Arturo Herrera Gutiérrez, Global Director for Governance Global Practice in the Equitable Growth, Finance, and Institutions Practice Group (EFI) Vice Presidency, Governance.
Enzo de Laurentiis, Chief Procurement Officer, World Bank.
8:10 am - 8:25 am - Presentation
Erika Bozzay, Senior Policy Adviser, OECD
8:25 am - 9:10 am - Panel
Doug Fraser, Head of Procurement, Caribbean Development Bank
Adriana Salazar Cota, Senior Procurement Specialist, Inter-American Development Bank
Ashraf H. Ayad, Lead Procurement Policy Officer, African Development Bank Group
Jenny Yan Yee Chu, Procurement Specialist, Asian Development Bank
Andrew Cochrane, Procurement Consultant, World Bank.
- Moderator
Francisco Rodriguez, Senior Procurement Specialist, World Bank.
Closing Remarks:
Etel Patricia Bereslawski, Practice Manager, World Bank.