Economic growth in Sub-Saharan Africa is estimated to have contracted by 2.0% in 2020, closer to the lower bound of the forecast in April 2020, and prospects for recovery are strengthening amid actions to contain new waves of the pandemic and speed up vaccine rollouts, according to the World Bank's biannual economic analysis for the region.
The latest Africa's Pulse, The Future of Work in Africa: Emerging Trends in Digital Technology Adoption, notes that a slower spread of the virus and lower COVID-19-related mortality, strong agricultural growth and a faster-than expected recovery in commodity prices has helped many African economies weather the economic storm induced by the COVID-19 pandemic. The report notes that economic recovery hinges on countries deepening reforms that create jobs, encourage investment, and enhance competitiveness. The resurgence of the pandemic in late 2020 and limited additional fiscal support will pose an uphill battle for policy makers as they continue to work toward stronger growth and improved livelihoods for their people.
At this online seminar, Cesar Calderon, Lead Economist, Office of the Chief Economist for Africa Region, presented the main points of the report.
Date/Time:
8am-9am Tuesday, April 20, 2021 (Japan Standard Time)
Speaker: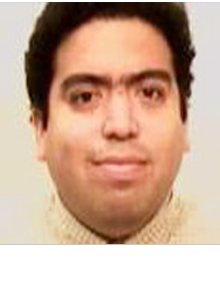 Cesar Calderon
Lead Economist, Office of the Chief Economist for Africa Region, World Bank

César Calderón, a Peruvian national, is a Lead Economist in the Office of the Chief Economist of the Africa Region (AFRCE). He holds a Master's Degree and a Ph.D. in Economics from the University of Rochester, New York. He joined the Bank in 2005 and had worked at the Latin America and the Caribbean Regional Chief Economist Office (LCRCE), the FPD Chief Economist Office (FPDCE) and the World Development Report (DECWD). He was a core team member of the 2013 Global Financial Development Report "Rethinking the Role of the State in Finance" and the 2014 World Development Report "Risk and Opportunity: Managing Risk for Development" (Chapter on macroeconomic risk management). Since 2014, he has been a core team member of the "Africa's Pulse," regional flagship on recent macroeconomic developments in Sub-Saharan Africa. He also has been a task team leader of AFRCE regional research projects, such as "Africa's Macroeconomic Vulnerabilities" and "Boosting Productivity in Sub-Saharan Africa." Cesar has worked on issues of open economy macroeconomics, growth and development—especially, the growth impact of infrastructure development and outward-oriented strategies. He is currently working on issues of dynamics of capital flows and their link to boom-bust cycles in finance, trade diversification and growth, and policy determinants of macroeconomic resilience.

Presentation material: Covid-19 and the future of work in Africa - Findings from the "Africa's pulse" (PDF)

Related Seminars

World Bank Group Morning Seminar