By 2030, it is estimated that up to two-thirds of the world's extreme poor will be living in fragile and conflict-affected settings. There are now more violent conflicts globally than at any time in the past 30 years, and over 80 million people have been forcibly displaced by conflict. While extreme poverty had been declining globally, it has increased in countries affected by fragility, conflict, and violence (FCV).
The COVID-19 pandemic has had devastating economic and social impacts in fragile settings, especially on some of the world's most vulnerable populations like refugees and their hosts. Building on years of experience operating in fragile contexts, the World Bank Group is scaling up its support in countries impacted by FCV, emphasizing both a strong response and a resilient long-term recovery. These investments are aligned with the 2020 World Bank Group FCV Strategy, which articulates a tailored development approach to address the root causes of fragility, invest in human capital and key institutions in FCV settings and work with a broad range of humanitarian, security, peacebuilding, and private sector partners to maximize collective impact on the ground.
Date/time
8am-9:30am, Wednesday, February 10, 2021 (Japan Standard Time)
Program:
Opening Remarks 
Masato Miyazaki 
Special Representative, Japan, World Bank
Keynote Speech
Franck Bousquet
Senior Director, FCV Group, World Bank Group
Presentation material: World Bank Group Strategy for Fragility, Conflict, and Violence 2020-2025 (PDF)
Comments 
Koji Sakane 
Chief Representative, JICA Sudan Office
Presentation material: World Bank's FCV Strategy -Values and expectations - (PDF)
Takeshi Fujitani 
Assistant to Executive Editor, The Asahi Shimbun
Hideki Matsunaga
Director General, Middle East and Europe, JICA
Moderator
Koichi Omori
Senior External Affairs Officer, World Bank
Related link:
Cassification of Fragile and Conflict-Affected Situations


Keynote Speaker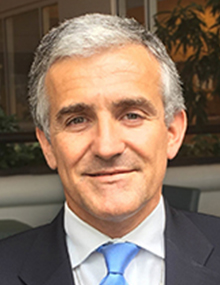 Franck Bousquet
Senior Director, FCV Group, World Bank Group

Franck Bousquet is the Senior Director of the World Bank's Fragility, Conflict, & Violence (FCV) Group. He assumed this position on July 1, 2017 and in this position led the development of the World Bank Group's first Strategy for Fragility, Conflict and Violence. As Senior Director, Bousquet is mobilizing expertise and supporting operational teams across the World Bank to deliver on the ground in close collaboration with humanitarian-development-peace partners, which includes the implementation of the US$ 25 Billion International Development Association financing package for the poorest countries.
Bousquet brings several years of leadership experience on resilience and reconstruction issues. As director in the Middle East and North Africa (MENA) region, Bousquet led the Bank's engagement with international partners during a period of unprecedented volatility in the region. In response to the Syrian refugee crisis, he worked with the United Nations, multilateral development banks, and bilateral partners to create the Global Concessional Financing Facility, an international effort to bridge the gap in humanitarian and development assistance by providing for the first time concessional financing to middle-income countries facing refugee crises. With an initial focus on helping Jordan and Lebanon address the influx of Syrian refugees, the Facility has expanded to the global level to ensure there is a coordinated international response to future refugee crises in middle-income countries worldwide.
Bousquet also served as MENA's senior regional advisor, where he led the Bank's reconstruction efforts in a number of countries, including in Gaza in 2014. Prior to this, he held several roles in MENA focused on resilience to shocks and broader fragility challenges, including as Sector Manager of the Urban and Social Development Sectors and as Regional Coordinator for Disaster Risk Management (2011-2014).
Before joining MENA, Bousquet worked for seven years across a range of sectors and fragile and conflict-affected states in Africa, including as program coordinator for Central and Western Africa in the Water and Urban Unit, and as acting sector leader for the Sustainable Development Department for the Republic of Congo and Democratic Republic of Congo (DRC). In the DRC, he managed projects that underpinned the country's response to the global financial crisis of 2008.
Prior to joining the Bank, Bousquet held roles in the public and private sectors focused on water utilities, transport, and finance and capital markets. He holds an MBA with a specialization in finance from Columbia Business School and a graduate diploma in engineering from the National Engineering School of Public Works in Lyon.
Related Seminars

World Bank Group Morning Seminar