Global extreme poverty is expected to rise in 2020 for the first time in over 20 years as the disruption of the COVID-19 pandemic compounds the forces of conflict and climate change, which were already slowing poverty reduction progress.
The COVID-19 pandemic is estimated to push an additional 88 million to 115 million people into extreme poverty this year, with the total rising to as many as 150 million by 2021, depending on the severity of the economic contraction. Extreme poverty, defined as living on less than $1.90 a day, is likely to affect between 9.1% and 9.4% of the world's population in 2020, according to the biennial Poverty and Shared Prosperity Report. This would represent a regression to the rate of 9.2% in 2017. Had the pandemic not convulsed the globe, the poverty rate was expected to drop to 7.9% in 2020.
At this seminar, Samuel Freije-Rodriguez, Lead Economist in Poverty Global Practice, and Michael Woolcock, Lead Social Scientist, Development Research Group, presented the main findings of the report.
Date/Time:
8am-9am, Friday December 11, 2020 (Japan Standard Time)
Speakers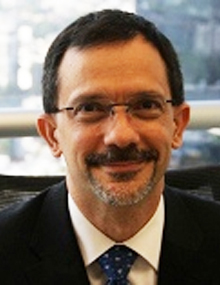 Samuel Freije-Rodriguez
Lead Economist in Poverty Global Practice, World Bank

Samuel Freije-Rodriguez joined the World Bank in 2008 and is currently Lead Economist in the Poverty Global Practice.

His main areas of work include labor economics, distributional analysis, and welfare impacts of public policy. He has participated in World Bank studies on labor markets, poverty, equality of opportunities and distributive impact of tax policy for several Latin American countries. He has published book chapters and articles in refereed journals on income mobility, program evaluation and labor market issues.

Prior to joining the Bank, Samuel was an Associate Professor at Universidad de las Americas in Puebla, Mexico and Associate Professor at IESA in Caracas, Venezuela. In 2007 he was part of a multidisciplinary team under the coordination of the Mexican Institute for Public Health preparing the evaluation of the "Oportunidades" social development program. Between 2004 and 2006, he was a member of the Scientific Referee Committe of the Fondo Sectorial de Investigación para el Desarrollo Social of the Consejo Nacional de Ciencia y Tecnología (CONACYT) in Mexico.

Samuel is also associate editor of Economia, the Journal of the Latin American and Caribbean Economic Association, LACEA. Samuel has a PhD in Labor Economics from Cornell University.

He is a member of the team that produced the current World Development Report 2013 on Jobs.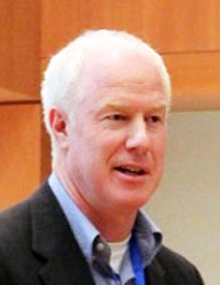 Michael Woolcock
Lead Social Scientist, Development Research Group, World Bank

Michael Woolcock is Lead Social Scientist in the World Bank's Development Research Group, where he was worked since 1998. For twelve years he has also been a (part-time) Lecturer in Public Policy at Harvard University's Kennedy School of Government. His current research focuses on strategies for enhancing state capability for implementation, on crafting more effective interaction between informal and formal justice systems, and on using mixed methods to assess the effectiveness of "complex" development interventions. In addition to more than 75 journal articles and book chapters, he is the co-author or co-editor of ten books, including Contesting Development: Participatory Projects and Local Conflict Dynamics in Indonesia (with Patrick Barron and Rachael Diprose; Yale University Press 2011), which was a co-recipient of the 2012 best book prize by the American Sociological Association's section on international development, and, most recently, Building State Capability: Evidence, Analysis, Action (with Matt Andrews and Lant Pritchett; Oxford University Press 2017). He has recently returned from 18 months in Malaysia, where he helped establish the World Bank's first Global Knowledge and Research Hub. An Australian national, he completed his undergraduate studies at the University of Queensland, and has an MA and PhD in sociology from Brown University.
Presentation material: Poverty and Shared Prosperity 2020: Reversals of Fortune - Overview Presentation (PDF)


Related Seminars