In June 2018, the World Bank concluded the second phase of the initiative that was focused on the regions of: Podkarpackie, Świętokrzyskie, Małopolskie, Śląskie and Lubelskie.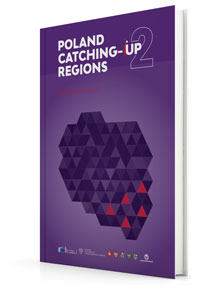 Poland: Catching-Up Regions 2
The World Bank, May 2018
Overview of the Catching-Up Regions initiative results and the next steps.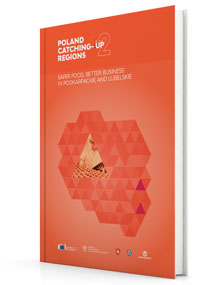 Safer Food, Better Business in Podkarpackie and Lubelskie
The report provides recommendations on how to improve food inspection practices in Podkarpackie and Lubelskie regions. The report argues that the enforcement of food-related requirements in southeastern Poland could be less burdensome and more effective if inspectorates fully adopted international best practices in regulatory enforcement.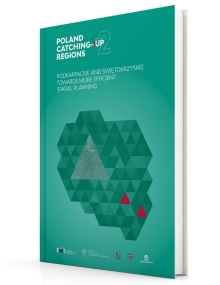 Podkarpackie and Świetokrzyskie: Towards More Efficient Spatial Planning
The report provides an overview of the challenges and recommendations related to improving spatial planning in Poland. The Report focuses on two regions and three types of issues related to spatial planning: Functional Urban Area, planning for the gmina and easing the issuance of construction permits (Kielce).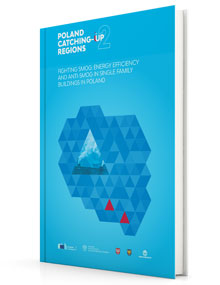 Fighting Smog: Energy Efficiency and Anti-Smog in Single Family Buildings in Poland
The report provides a design of financial instruments and delivery mechanisms for the implementation of thermal retrofits and replacement of non-compliant solid fuel boilers in the regions of Malopolskie and Slaskie. The report is intended to help both local authorities and central government in policy actions aimed at improving air quality.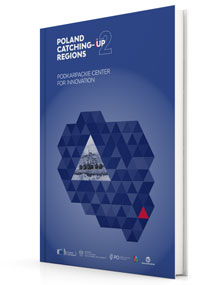 Podkarpackie Center for Innovation
The report summarizes the activities and achievements of the World Bank project to design and establish the Podkarpackie Center for Innovation (PCI), a local platform to support innovation and entrepreneurship.

Poland has reached high-income status over a relatively short period of time. However, Poland's development path still faces vulnerabilities. For example, some regions in Poland are among the 20 poorest in the European Union. In addition to that, growing regional disparities pose significant challenges for shared prosperity.
Eastern regions in Poland—with a relatively large share of small-scale farming—have significantly lower per-capita GDP, productivity. These regions lag across several indicators, including education attainment levels, as well as higher poverty and unemployment rates.
Poland's less-developed regions face a two-fold challenge. On the on hand, they are in the early stages of the transformation process and have a large share of the population in low productivity agriculture. On the other hand, these regions are looking to move quickly up the value ladder in the manufacturing and service sectors.
To meet these challenges, agriculture productivity must increase and opportunities in industries and services expand. This will require strengthening human capital but also designing and implementing strategies to develop sectors where regional comparative advantage exist, which has proven difficult for some municipalities with weak institutional capacity.
Given the importance of agglomeration in supporting innovation, regional authorities should be encouraged to adopt a comprehensive vision that profits from synergies across interventions and creates platforms for the private sector to engage and create opportunities for employment. Indications are that some regions are underperforming compared to their potential, with serious consequences for the future well-being of its citizens.
The focus on investments in less-developed regions should center around building the capacity of local actors. Although the less-developed regions have so far been the beneficiaries of most EU funding, the evidence shows that more urbanized and developed municipalities and counties within those regions have received a larger share of EU funds than the rest. Continued investments in less-developed areas could focus on improving education and health outcomes, and on promoting private sector development policies that start with building the capacity of local actors.