The November 8, 2015 elections in Myanmar marked a historic milestone in the country's political and economic transition that began in 2011. Incoming policy makers are preparing to pick up the baton and deliver on the people's strong aspirations for a peaceful and prosperous Myanmar. In this series of policy notes, the World Bank Group seeks to promote dialogue on critical development challenges and on options for policies and reforms that can contribute to shared prosperity for the people of Myanmar.
Myanmar has the potential to follow the same path of inclusive growth as other high performing countries in the region, with a real opportunity to ensure that reforms benefit more people across geographical areas, ethnic communities and income groups. Sustaining a strong pace of growth through a diversified economy is critical to achieve this with policies that can enable a structural shift to more productive and labor intensive activities.
The six interconnected areas that are highlighted in the policy notes are a selected group of issues that together could potentially to advance an agenda of shared prosperity. Each policy note summarizes the context and opportunities for change, including recent reforms and developments. They also highlight regional experiences and lessons for Myanmar.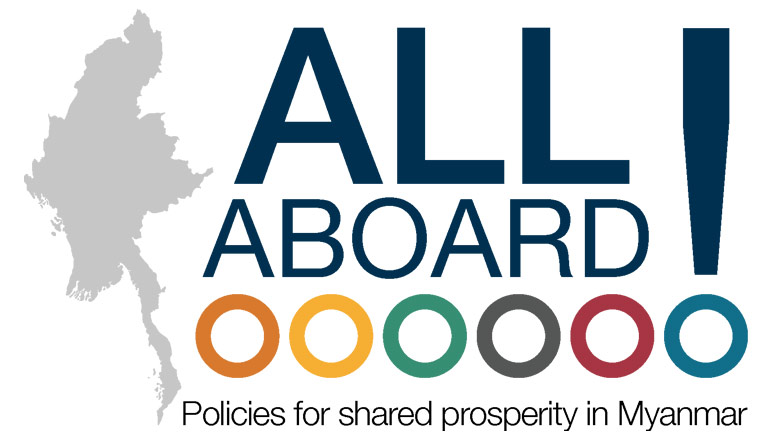 All Aboard