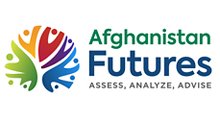 Afghanistan Futures is the World Bank's program of research, monitoring, and analytical reports on the state of the Afghan economy and society. It seeks to inform the international policy dialogue as the international community assesses how it can support the people of Afghanistan. A Monthly Economic Monitor, regular surveys on Private Sector, Household Welfare, and Gender, and Sectoral reports inform the flagship biannual Afghanistan Development Update.
After August 15th, 2021, the situation in Afghanistan has been volatile, uncertain, and complex. Scarce data has made it difficult to promptly monitor and assess the actual state of the economy and basic human needs. The Bank relies on various sources of information to assess, analyze, and advise its stakeholders to better deliver assistance to the Afghan people, especially women and girls.
The World Bank's own sources include monthly data collected by the World Bank's Third-Party Monitoring Agent, data from the regular private sector, welfare, and gender surveys, and various sectoral assessments, as well as project Implementation Completion and Results Reports (ICRs) and Implementation Status and Results Reports (ISRs). We also use official statistics where available, though the Interim Taliban Administration (ITA) imposed restrictions on publishing data and information. The Interim Ministry of Finance has not published the annual budget documents for March 21, 2021–March 20, 2022, and national accounts data were produced with significant delays. No interim reports are published on the ITA's expenditure management and control. Almost all government websites remain offline or outdated.
The Monthly Economic Monitor provides a frequent assessment and summary of high-level macroeconomic indicators. The Welfare Monitoring Survey continues pre-August 2021 household surveys by the national statistic authority to show changes in the basic living conditions of the population. The Private Sector Rapid Survey rates the state of private firms and depicts the role the private sector can play in development even in a state of political crisis. The Gender Monitoring Survey looks at the situation of women in the country by interviewing women in Afghanistan, which is even more important now as the voice of women has been more and more silenced. The statistics and information collected via these products culminate into the Afghanistan Development Update—a bi-annual flagship report, which presents the current state of the economy, short-to-medium term outlook, and the overall risks to the baseline.