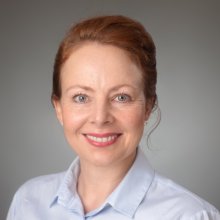 Senior Operations Officer, Papua New Guinea
Jane Sprouster is the World Bank's Senior Operations Officer for Papua New Guinea having joined the team in Port Moresby in 2021. She has more than 10 years' experience working in the Pacific, and has worked with the World Bank's Pacific Islands and PNG Country Management Unit since 2013.
Ms. Sprouster led the World Bank Group's first Country Partnership Framework for Fiji and the Pacific Islands Capacity Building Program, as well as serving in project leadership roles across a range of sectors including education, transport and fisheries. She also worked in the World Bank's Bhutan Country Office, and with the World Bank's Legal Department, based in Washington, D.C.
Ms Sprouster is an Australian national and prior to joining the Bank she worked in government and in private legal practice in Australia. She holds Master of Laws, Bachelor of Laws and Bachelor of Arts degrees from University of Sydney and University of New England.