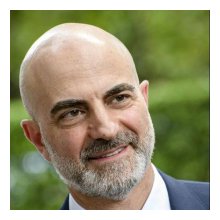 Senior Statistician, Development Data Group
DEC Development Economics
Federico Polidoro is a Senior Statistician for the Living Standards Measurement Study (LSMS), the World Bank's flagship household survey program housed at the Development Data Group. He acts as Program Manager of the Center for Development Data, the World Bank hub dedicated to fostering methodological innovation and strengthening countries' capacity in household surveys with a focus on low - and middle-income countries.
Federico joined the World Bank at the beginning of 2023, after an extensive tenure at the Italian National Institute of Statistics (ISTAT). As the head of the team coordinating price data collection in Italian municipalities at ISTAT, he worked on the analysis of short-term economic indicators, the monthly survey on industrial production, as well as consumer price statistics. Between 2012 and 2016, Federico was the head of ISTAT's Consumer Price Division, and between 2016 and 2023, he was the head of the Division for integrated system on economic conditions and consumer prices. In these capacities, he oversaw consumer price, purchasing power parity and house price surveys, EUSILC and HBS (both producing poverty indicators), and some hard-to-reach population surveys.
Federico is a published author on the aforementioned subject areas.