Environment Research
RECENTLY PUBLISHED
BOARD REPORT

The World Bank Environmental and Social Framework sets out the Bank's commitment to sustainable development, through a policy and a set of environmental and social standards designed to support Borrowers'...

BOARD REPORT

The City Environmental Sanitation Project Investment Management Agency (CESPIMA) has prepared the environmental impact assessment (EIA) report for the project 'Ho Chi Minh City Environmental Sanitation - Phase...

BOARD REPORT

The replenishment resolution authorizes the trustee to hold in trust and manage the resources made available for the sixth replenishment of the global environment facility (GEF) trust fund (the sixth ...

PUBLICATION

Pakistan's urban air pollution is among the most severe in the world and it engenders significant damages to human health and the economy. Air pollution, inadequate water supply, sanitation, and hygiene are the...

WORLD DEVELOPMENT INDICATORS

This data book is based on World Development Indicators 2014 and its online database. As a reference book, it provides key environmental data for over 200 economies. Key indicators are organized under the ...
Publication

Lessons from a decade of World Bank support for biodiversity conservation in Sub-Saharan Africa and directions for future investment.
Experts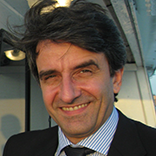 Lead Environmental Economist, Africa region, World Bank

Practice Manager
Publication

This report explains the greenhouse gas dynamics of coastal wetlands and marine ecosystems and the importance of these ecosystems' carbon pools for climate change mitigation. Read More »