Environment Research
RECENTLY PUBLISHED
PUBLICATION

Pakistan's urban air pollution is among the most severe in the world and it engenders significant damages to human health and the economy. Air pollution, inadequate water supply, sanitation, and hygiene are the...

WORLD DEVELOPMENT INDICATORS

This data book is based on World Development Indicators 2014 and its online database. As a reference book, it provides key environmental data for over 200 economies. Key indicators are organized under the ...

WORKING PAPER

The World Bank produced two thematic papers on the mining sector in Armenia aiming to provide a practical and user-oriented overview of the environmental and social aspects associated with the industry and with...

WORKING PAPER

This paper aims to inform Armenia's policy dialogue on environmental and social issues in the mining sector. The paper is based on the premise that for the mining sector to have positive, long-term impacts in...

POLICY RESEARCH WORKING PAPER

Economic, agronomic, and biophysical drivers affect global land use, so all three influences need to be considered in evaluating economically optimal allocations of the world's land resources. A dynamic, ...
Publication

Lessons from a decade of World Bank support for biodiversity conservation in Sub-Saharan Africa and directions for future investment.
Experts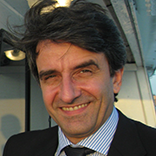 Lead Environmental Economist, Africa region, World Bank

Practice Manager
Publication

This report explains the greenhouse gas dynamics of coastal wetlands and marine ecosystems and the importance of these ecosystems' carbon pools for climate change mitigation. Read More »