Sri Lanka: Transforming into a Middle Income Country
April 16, 2014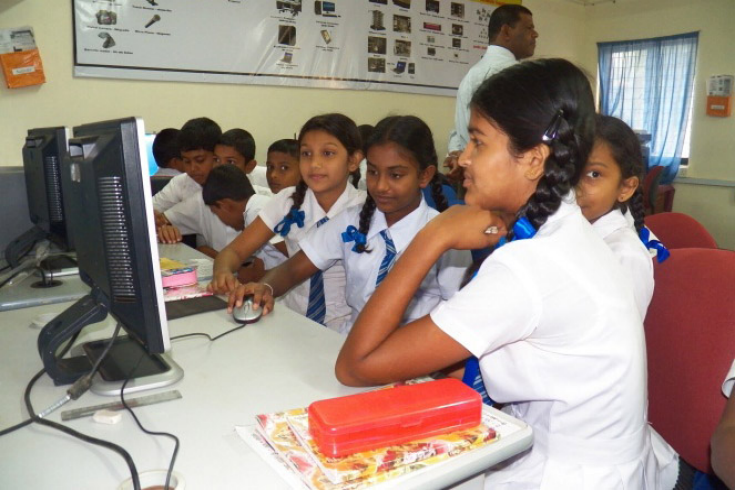 The Sri Lankan economy has seen robust annual growth at 6.4 percent over the course of 2003 to 2012. Almost five years after the end of the three-decade civil conflict, Sri Lanka is now focusing on long-term strategic and structural development challenges as it strives to transition to an upper middle income country. Substantial improvements have been made in education, roads, reintegration of those affected by conflict, and generating income through new livelihoods.

263,613
conflict affected families that have received assistance in their reintegration.
Challenge

The key challenges facing Sri Lanka are ensuring that growth is inclusive, realigning public spending and policy with the needs of a middle income country, ensuring appropriate resource allocations for the various tiers of government, and enhancing the role of the private sector, including provision of appropriate incentives for increasing productivity and exports. Despite some success factors in Sri Lanka's growth compared to regional counterparts, the economy continues to face some structural challenges. The tax-to-GDP ratio is declining, reaching a historic low of 11.1 percent in 2013. The export-to-GDP ratio (excluding services) has also been declining, recording a new low of 16.5 percent. This continues to adversely affect both the fiscal and trade balance. While the overall unemployment rate is at 4 percent, youth unemployment (ages 15-24) is at around 17.3 percent and low female labor force participation at 30 percent do pose a challenge. Sri Lanka is on track to meet most of the Millennium Development Goals and identified as an early achiever on 10 of the 21 indicators, including those related to universal primary education and gender equality. The country is, however, making slower progress on the goals related to malnutrition and child mortality. Indicators are mixed on the environment: while Sri Lanka is an early achiever on indicators of protected area, ozone depleting substance consumption, safe drinking water and basic sanitation, it has stagnated or is slipping backwards on forest cover and CO2 emissions.

I received training and money to grow passionfruit and received knowledge and advice about financial literacy.

Sumanawathie
Agricultural Entrepreneur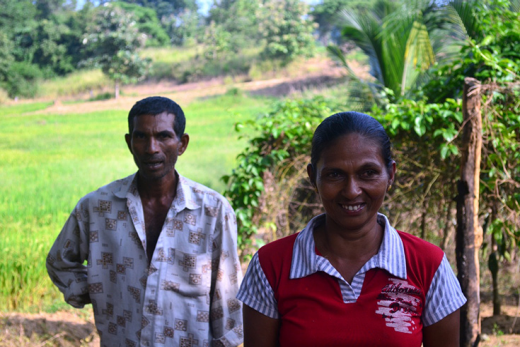 Solution

Sri Lanka is currently an International Development Agency (IDA) and International Bank for Reconstruction and Development (IBRD) blend country. The World Bank Country Partnership Strategy focuses on: (i) facilitating sustained private and public investment; (ii) supporting the structural shifts in the economy; and (iii) improving living standards and social inclusion. In addition, the World Bank supports the country's emerging challenges and needs with a combination of technical support, knowledge products relevant to lending and the use of IDA/IBRD lending. Strengthening Sri Lanka's resilience to natural disasters and climate change has become a priority for the country's development agenda. Climate-related hazards pose a significant threat to economic and social development in the country. The World Bank Group is well placed to assist Sri Lanka in increasing both its physical and fiscal resilience to climate and disaster risk, through adaptation enhancing investments and a Catastrophe Deferred Draw-Down Option (CAT-DDO). A comprehensive program of support in this area is proposed in the upcoming progress report of the Country Partnership Strategy.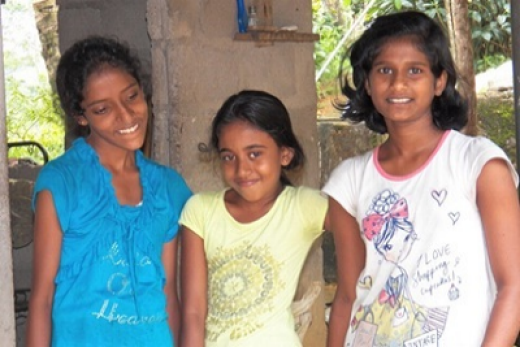 Results

The World Bank has been supporting Sri Lanka's development for close to six decades, having accompanied the country as it has grown to join the ranks of middle-income countries. Among achievements of an active 16 project portfolio, below are some results achieved in the Education, Transport and Rural Development sectors.
The education sector engagements are supporting the Government aspiration of becoming a knowledge hub:
· A Sri Lanka Qualification Framework covering all stages of education and training has been developed.
· A Quality Assurance Framework covering public and private higher education institutions has been prepared, and implementation is in progress.
· University Development Grants to improve the employability of students are under implementation in all 17 universities.
· There are 12,500 students enrolled in the Advanced Technological Institutions, surpassing the project target of 10,000 students. Nearly 200 university and Sri Lanka Institute for Advanced Technological Education academics have commenced Master's or PhD degree programs, exceeding the project target of 100 Masters/PhD degrees.
· School-based management has been introduced in 40 percent of education zones during 2012-2013. About 2,400,000 students (55 percent of all students) are enrolled in schools in these zones.
· School-based teacher development programs have been conducted in 40 percent of education zones during 2012-2013. About 140,000 teachers (63 percent of all teachers) have benefited from these programs.
Since 2005, roads projects in the transport sector are improving national and rural roads to connect people to prosperity:
· Resurfaced and improved 620 kilometers of roads.
· Reduced the national highways in poor condition from 52 percent in 2005 to 35 percent in 2013.
· The International Roughness Index has improved from 9.5 to 6.2
· Provided innovative pilot schemes for the rehabilitation of rural roads in three provinces.
· A rural roads database created for approximately 95,000 km across 326 Pradeshiya Sabahs.
· Average Vehicle Operating Costs for the National Highways reduced from Sri Lankan Rupees (LKR) 23.9/kilometer to LKR 14.21/kilometer.
The end of conflict in 2009 created new opportunities to those affected by the war. Among projects implemented covering the former war affected villages, the following results have been achieved in the community livelihoods in conflict affected areas project:
· 263,613 households in over 1,000 post conflict villages benefited from new income generating activities, productive employment for youth, basic services and rural infrastructure.
· 101,845 families have either started new income generation activities or scaled up existing activities through low interest loans provided under the project's village revolving fund;
· 2,143 youth employed following skills development training provided through the community skill development fund. The project has assisted 31,449 ex-combatants to start their own livelihood activities.

Partners

Ensuring complementarities with the activities of other development partners in Sri Lanka remains a tenet of the Sri Lanka Country Partnership Strategy. A number of mechanisms are in place for the Government and its development partners to coordinate and harmonize foreign assistance. These include a Development Partners Forum whereby respective assistance strategies, programs and new initiatives are shared, and a Development Partners Committee supported by a Secretariat and sector-based working groups. The International Finance Croporation (IFC) is a member of the Development Partner Forum Private Sector Development working group, chaired by USAID. The World Bank Group's program of support to Sri Lanka continues to benefit from close coordination and collaboration with development partners. Collaboration with AusAID, coordinated through recipient-executed trust funds is, for instance, helping to scale up livelihoods support in the conflict-affected North and East, as well as support in the education sector. In the areas of transport, urban development and disaster risk management, World Bank activities continue to be enhanced by close coordination with Japan's program of support.

Moving Forward

Sri Lanka will retain access to IDA resources during IDA17 (FY15-FY17) which will accommodate the updated indicative lending portfolio proposed for the Country Partnership Strategy (CPS) through FY16. Sri Lanka will remain a blend IDA-IBRD country through the IDA17 cycle.
The choice of lending instruments will continue to align with evolving country priorities. Sri Lanka is increasingly demanding support through programmatic approaches from all development partners, which are asked to finance results in its sector strategic programs, especially in social sectors such as health, education and skills. While this is currently done through disbursement linked indicator (DLI) based project financing, Program for Results financing could also be deployed as needed. The earlier deferred development policy loan (DPL) is anticipated for FY16.
The World Bank and IFC will continue to collaborate. The main areas of collaboration are envisaged in access to finance for Micro, Small and Medium Enterprises (MSME) development, public private partnerships, tourism, tertiary education (skills and higher education) and facilitating improvement of the business environment, with a focus on attracting more Foreign Direct Investment (FDI).