FEATURE STORY
In spite of pessimism, Latin America can use exchange rate to manoeuvre through economic slowdown
October 9, 2013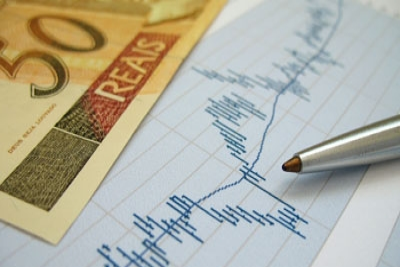 STORY HIGHLIGHTS
Latin America expected to grow 2.5% in 2013, but growth in Brazil and Mexico is below average.
Exchange rate flexibility could help Latin America weather economic storms.
Unlike in 1990s, currency devaluation should not be seen as a sign of monetary weakness or near crisis.
Increased flexibility in exchange rates and investment coming in to the region could provide the buffer Latin America needs to weather economic shocks and help keep it on the path to sustainable growth in the future.
That's the message from World Bank Chief Economist for the region, Augusto de la Torre, who said the recent pessimism about the economy slowdown the region is facing is "exaggerated."
Unveiling the World Bank's semi-annual economic forecast for the region today, De la Torre predicted that the region as a whole will continue to grow in 2013, albeit at a comparably reduced rate of around 2.5%.
However, a strategic devaluation of local currencies, where the monetary capability exists, could not only cushion the region but also stimulate internal demand as domestic products fill gaps left by the relative increase in the price of imports. Also, a competitive currency will give momentum to local exports.
While, he recognised that previous attempts to affect exchange rates have backfired for the region, De la Torre repeatedly assured viewers in a simultaneous livechat organized along with El País América that the region's current economic context had eliminated the three fundamental reasons to be worried about devaluation.
Regional debt: Rather than being indebted to the international community, today Latin America has accumulated international reserves and are now a creditor for the global community.
Dollarization: Whereas in the 90s, loans and debts were calculated in dollars, a region-wide process of dedollarization means the financial structure exist so that loans today are in the local currency - essentially eliminating the problem of paying off a debt in local currency following depreciation.
Inflation: 80% of the Latin American economies now base their monetary policies on inflation targets. As a result, any devaluation wouldn't translate in an increase in prices, to ensure foreign capital remained in the country.
"The exchange rate could play a new role for the region's economies," De la Torre explains. "In the 90s, currency devaluation was seen as a sign of financial weakness or announcing a possible crisis. Today a good proportion of Latin American countries have eliminated these problems."
There were words of warning, however, for the region's smaller economies - especially in the Caribbean and Central America - who don't have so much room for manoeuvre or flexibility in their exchange rates.
Along with devaluation, De La Torre mentioned that more foreign investment coming to the region and stricter regulatory measures are reasons to be optimistic.

The exchange rate could play a new role for the region's economies.

Augusto de la Torre
World Bank Chief Economist for Latin America and the Caribbean
Slower growth, but still growing
2013 will be a good year for the Peruvian and Panamanian economies. By far the region's Latin America's star performers for 2013, it's expected they will post growth figures of 5.5 and 8% respectively this year - putting the two countries on a par with economies in South-East Asia.
This contrasts with the region's two giants - Brazil and Mexico - who are both expected to grow less than regional average at just 2% this year. In answer to a question about the prognostic for the latter, De la Torre admitted, that this low figure was a surprise, especially given the optimism felt for Mexico at the beginning of the year. Indeed, one live stream viewer, Mariana Mercedes, tweeted that in Mexico, this lower growth is already being felt in the country.
Nonetheless, there is cautious optimism as medium-size economies across the region - Chile, Colombia, Costa Rica, Ecuador, Guatemala and Uruguay - are expected to grow faster than the regional average between 3 and 4%. Furthermore, the recovery of the US economy is another source of cautious optimism for the region, albeit accompanied by warnings disastrous consequences if an agreement over the debt ceiling fails to be found.
Notably, the region's deceleration is due to 3 external factors:
Lower growth in China
US interest rates close to 0%
The fall or levelling off of the price of commodities (one of the region's biggest exports)
Two of which hit a chord with Esteban, watching online from Argentina, tweeting that "if China improves, the price of the primary materials will increase. We need China to stimulate its internal consumption."
Summing up, De la Torre assured those present in the room and watching online, that the pessimism being voiced by some economists is not justified. While the past decade was one of substantial growth, does not mean that this is automatically one of loss. However, there are still substantial structural challenges to face.. The focus must be on productivity, to invest in infrastructure and education, in order to ensure high growth in the long-term.