- Program for Tuesday, November 5th, 2019 -
LJD Weeks videos expire one year from publishing date except World Bank Live videos
Session 17 | Panel on Justice for All: Scaling Access to Justice Through Digital Technology
Acces to justice supports the vulnerable, promotes businesses and improved service delivery in all sectors, yet billions of justice issues remain unaddressed each year due to barriers. In this session, Hon. Irene Chirwa Mambilima, Chief Justice of Zambia, Sam Muller, Director of the Hague Institute for Innovation Law, Maaike de Langen, Head of Research at Just and Inclusive Societies, Tanina Rostain, Professor at Georgetown University Law Center, Thomas Meyer, Cluster Coordinator at the German Development Cooperation and Armin Nolting, Programme Director at the German Development Cooperation discuss the necessary tools that can help provide justice for all, and their meaning in reducing poverty. Watch the replay.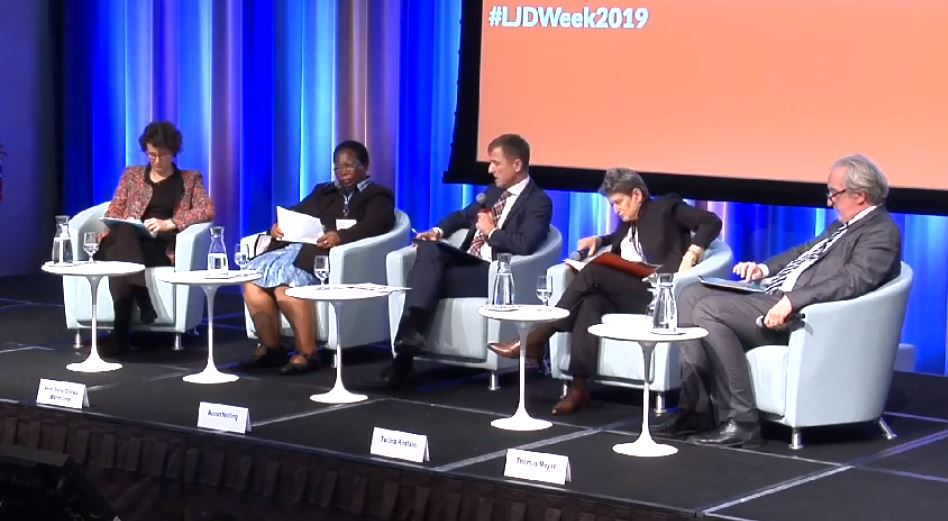 Session 18 | Technology Disruptions to International Water Law: Exploring New Frontiers
About 60% of the world's freshwater flows occur in transboundary river basisn and even more water is stored in transboundary aquifers. With economic development, urbanization and population growth water demand is increasing drastically, raising competition and the risk of conflict over these resources. In this session, Renee Martin-Nagle, Presdent of A Ripple Effect, Nagaraja Rao Harshadeep, World Bank Global lead, and Christina Leb, World Bank Senior Counsel discuss how international water law is at crossroads, and how its principles and rules need to adapt to the new realities of transboundary water management and emerging technological solutions. Watch the replay.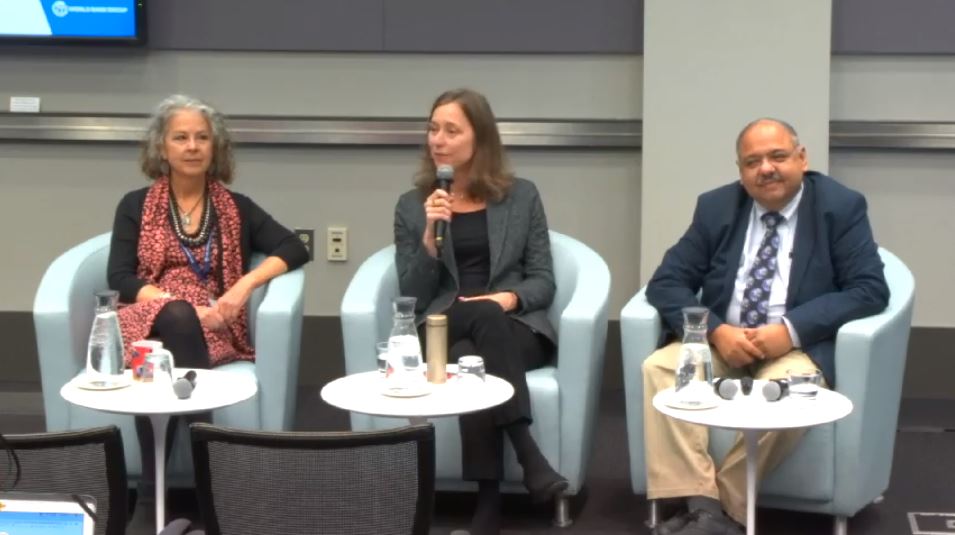 Session 19 | Use of Satellite Imagery for Decision-Making and Enforcement
In this session, Anders Pedersen, Senior Open Data Officer at the World Bank, Craig Hammer, Program Manager at the World Bank and Leo Botrill, CEO and Founder of MapHubs present three projects and discuss how satellite imagery can help turn data into actional reports to inform policies to reduce deforestation in the supply chain. Watch the replay.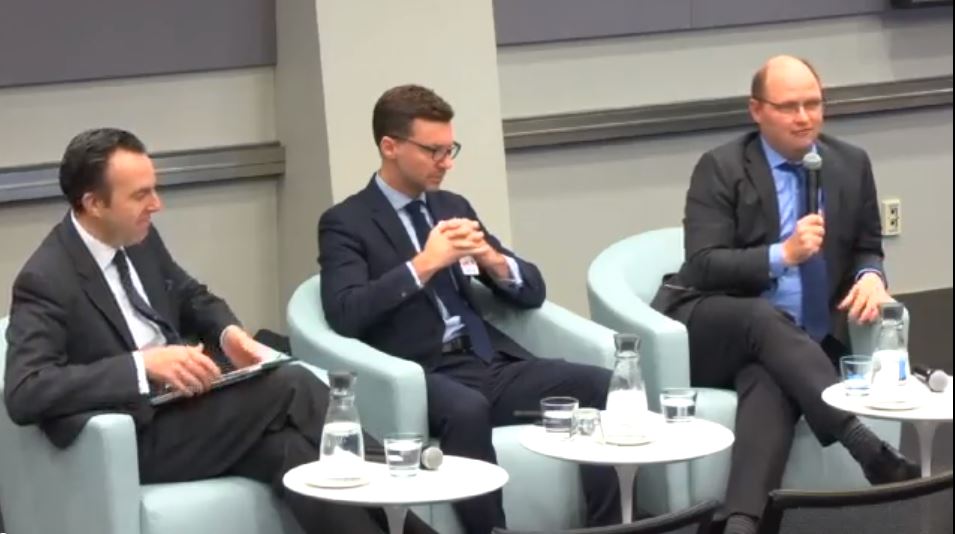 Session 20 | Digitizing Land Records through Blockchain in Lower Middle-Income Countries Works!
In this presentation, Sonia Bashir, former Managing Director of Microsoft for Bangladesh explains how her mission to provide useful technologies to emerging countries helped the way Bangladesh is dealing with property rights. Watch the replay.
Session 21 | Panel on Regulating Drones in the Development Context: Vision, Value, Vulnerabilities
In this session, Conor French, General Counsel for Zipline, Kofi Asante, Head of Strategy and Development at Eloy Air, Harrison Wolf, Lead Aerosposace and Drones at World Economic Forum, Lisa Ellman, Partner at Hogan Lovells LLP, Edward Charles Anderson, World Bank Task Team Leader and Nneoma Veronica Nwogu, World Bank Senior Counsel discuss how drone use in development, its value and vulnerabilities can help provide insight into how governments could approach the regulation of drones. Watch the replay.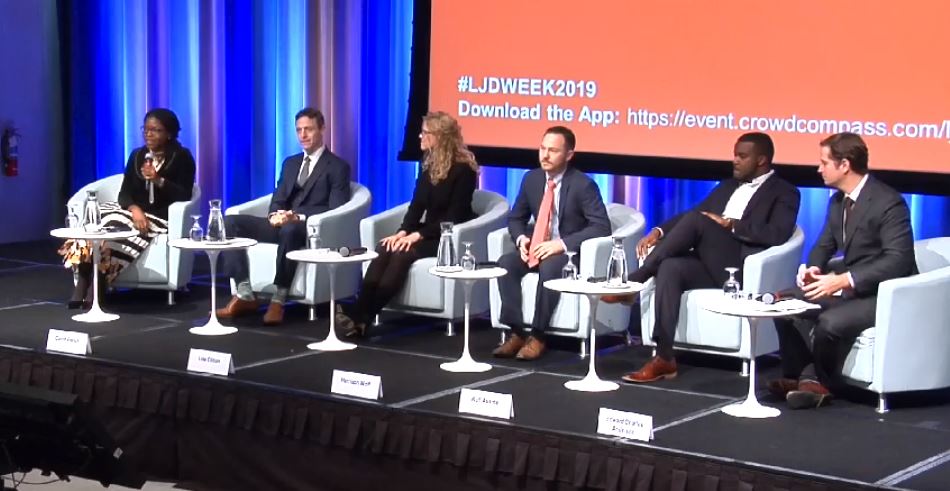 Session 22 | Digital Solutions for Financing Small-Scale Farmers: Benefits and Risks
In this presentation, Cynthia Colaiacovo, Deputy General Counsel at the International Fund for Agricultural Development discusses the challenges of financing small-scale farmers, how IFAD seeks innovative solutions to such challenges using digital technology, and the benefits as well as risks of technology. Watch the replay.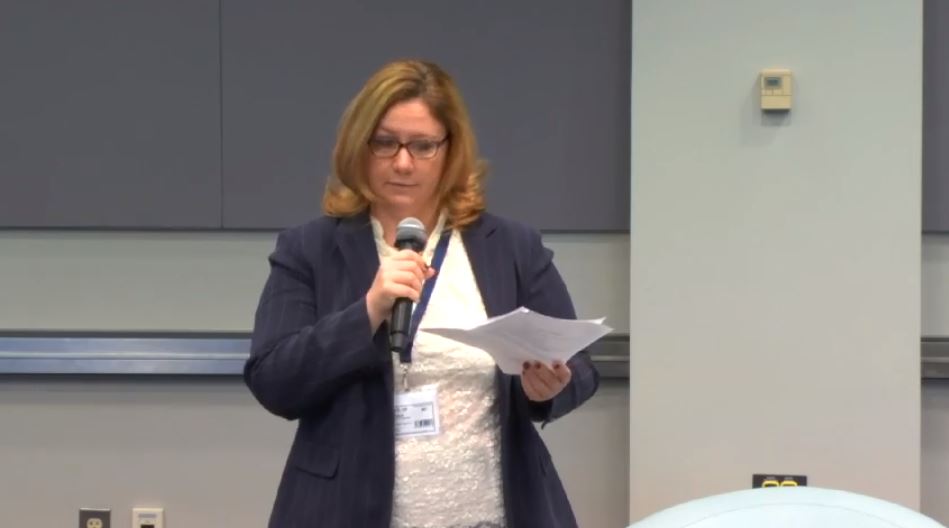 Session 24 | Social Impact Television and the Fight Against Looted Antiquities & Terrorism
While the world declared victory in the land war against ISIS, the battle against their looting of our collective cultural heritage is just beginning. ISIS plundered the territories it controled, leavin them pock-marked with ad-hoc excavation sites as it stole antiquities from the land, and sold them to fuel its war efforts. In this presentation, Mark Vlasic, Adjunct Professor at Georgetown University Law Center shares how social impact TV can inform consumers how to creatively employ TV to fight blood antiquities. Watch the replay.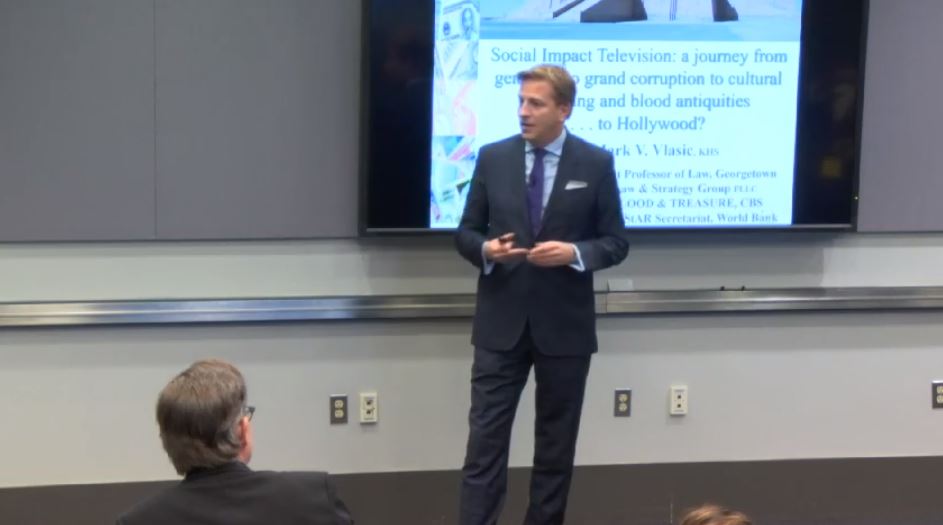 Session 25 | Panel on Ethical Concerns about the Use of Social Media by Judges
This session explores how social media has become an important part of social life, and how it has changed they way with which information about individuals is collected, communicated and shared. In this discussion, Hon. Lynne Leitch, Justice at the Ontario Superior Court of Justice, Anurag Bana, Senior Legal Advisor at the International Bar Association, and Jason Reichelt, Crime Prevention and Criminal Justice at the United Nations Office on Drugs and Crime examine the opportunities and risks that social media pose to judges and the legal profession. Watch the replay.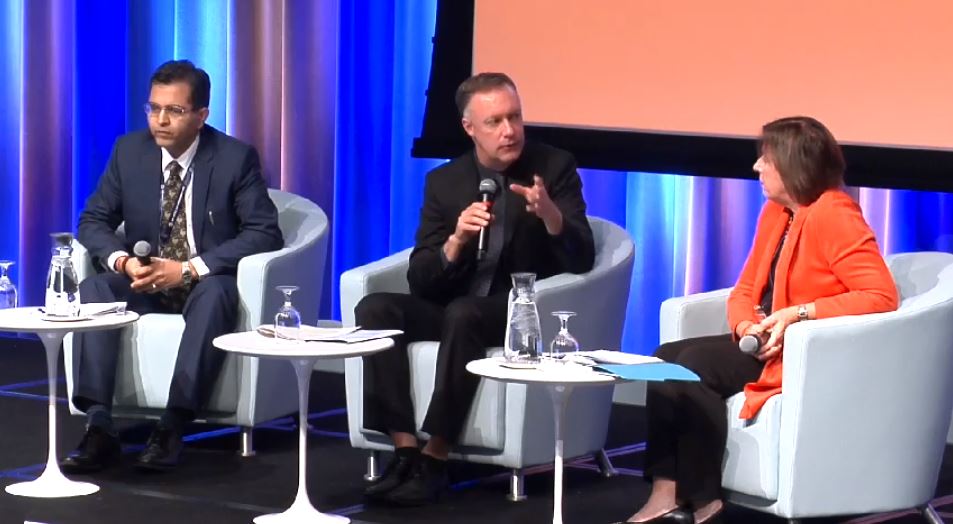 Session 26 | How Big Data Analytics and AI can Reduce Corruption and Protect Human Rights
In a TED-style presentation, Denilson Feitoza, Attorney General's Special Advisor for the Brazilian State of Minas Gerais discusses how it is responsoble for investigating and filing class-action lawsuits to protect collective rights of the population using scalable, adaptable and reproducible open-source platform. Watch the replay.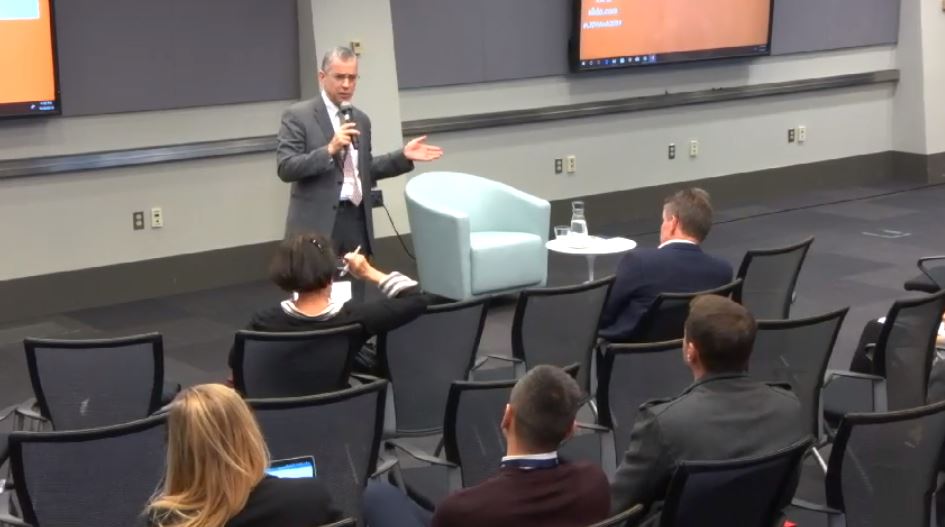 Session 27 | Legal Services for 44 Million Colombians: The Digital Transformation of Procuraduria General de la Nacion
In this session, Fernando Carrillo Florez, Attorney General for Colombia and David Varela, Advisor the Attorney General how the nation of Colombia is undertaking an ambitious digital transformation, and what it is means to the population. Watch the replay.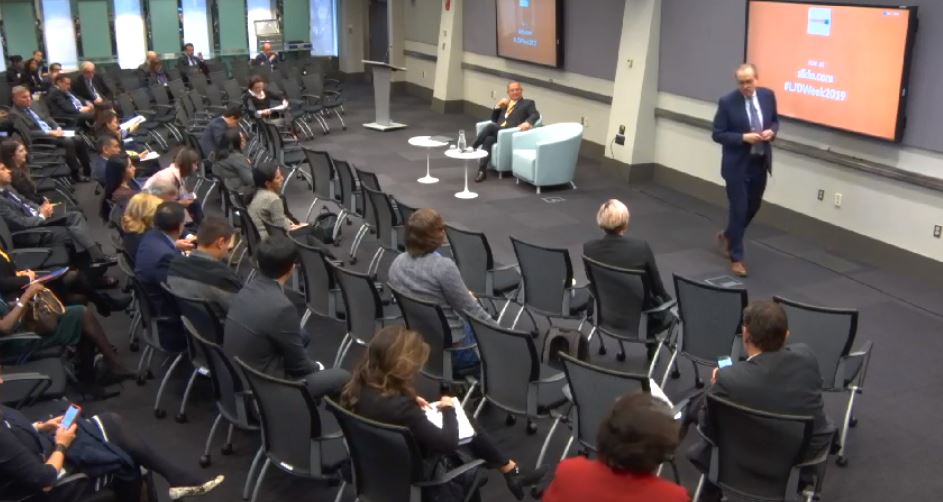 Session 28 | Is Data Protection the New Competition Regulation?
In this session, Maurice Stucke, Professor of Law at the University of Tennessee Law School, Rory Macmillan, Partner at Macmillion Keck, Gordon Myers, Principal Counsel at the International Finance Corporation, and David Satola, Lead Counsel for the World Bank evaluate the impact of technology on competition and markets in developing economies. Watch the replay.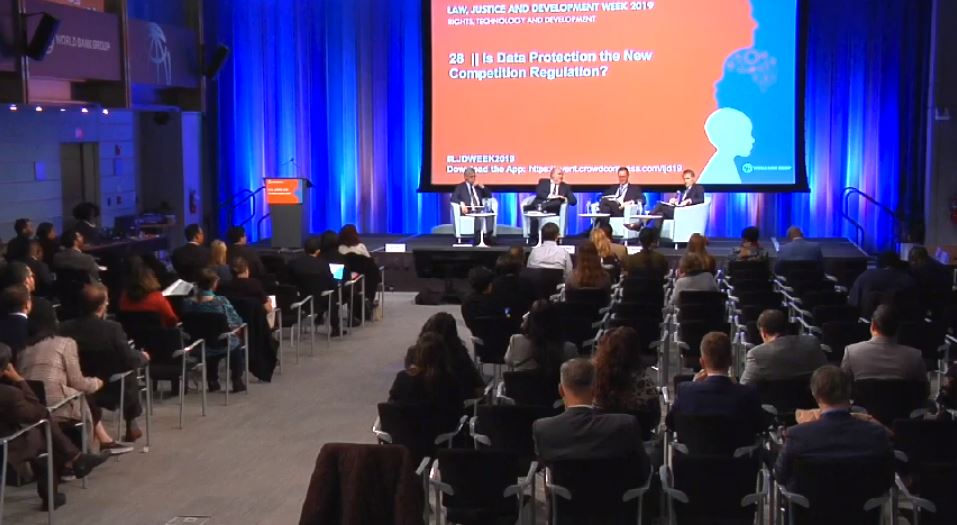 Session 29 | Legal System Data Visualizations Improve Access to Justice for Guatemalan Victims
In this session, Jacobo Mazariegos, Regional Specialist at the International Justice Mission and Rachael Jackson, Global Advisor for International Justice Mission discuss the development and deployment of SIAP, a data analytics dashboard that draws on real-time official criminal justice data in Guatemala. and how it is critical to transforming the public justice system. Watch the replay.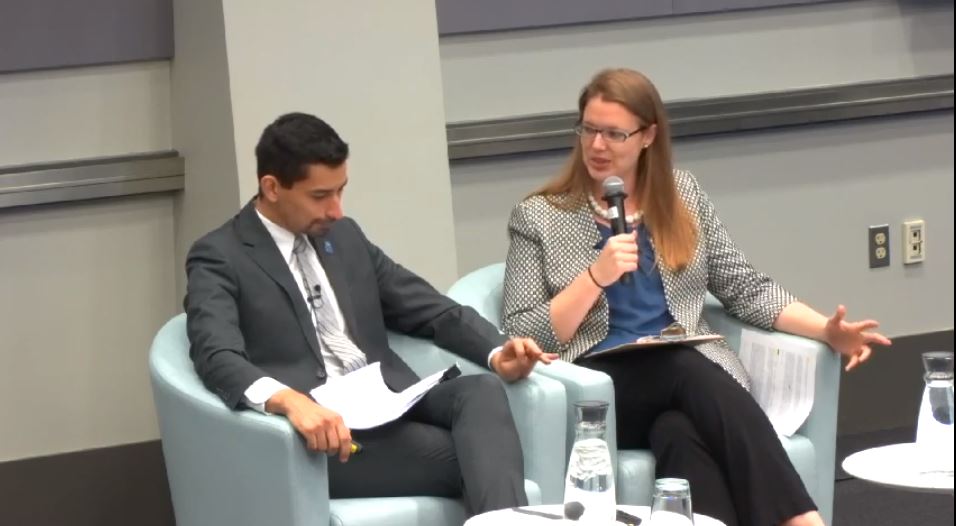 Session 30 | Harnessing Personal Data for Development: Mitigating Bad Consequences from Doing Good and the Impact of Cross Border Transfers and Data Storage
In this session, Tami Dokken, Chief Data Privacy Officer at the World Bank, Jennifer Daskal, Professor at American University Washington College of Law, Peter Winn, Acting Chief Privacy and Civil Liberties Officer at the United States Department of Justice, Jim Halpert, Partner at DLA Piper, and Tanya Southerland, Senior Managing Consel at Mastercard explore the benefits and risks of using personal data for development. Watch the replay.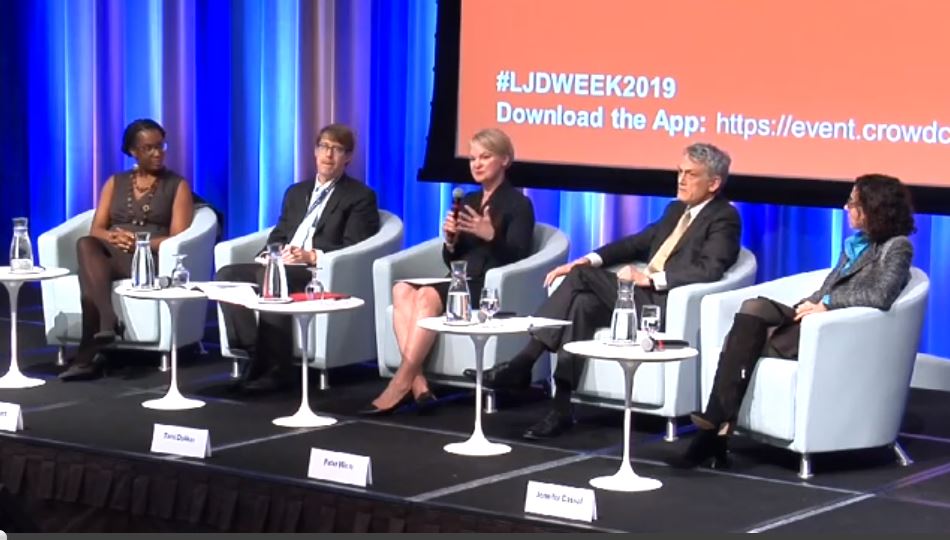 Session 31 | Towards a Model Law for the Regulation of the Use of Artificial Intelligence in Public Policy
Artificial Intelligence/machine learning/deep learning tools are being increasingly used by public authorities in the development of data-driven policy. In this presentation, Jason Fung, Legal Officer and Barrister, at the Department of Justice of Alberta, Canada covers approaches to regulating the adoption of new technologies, and consideration for future model laws. Watch the replay.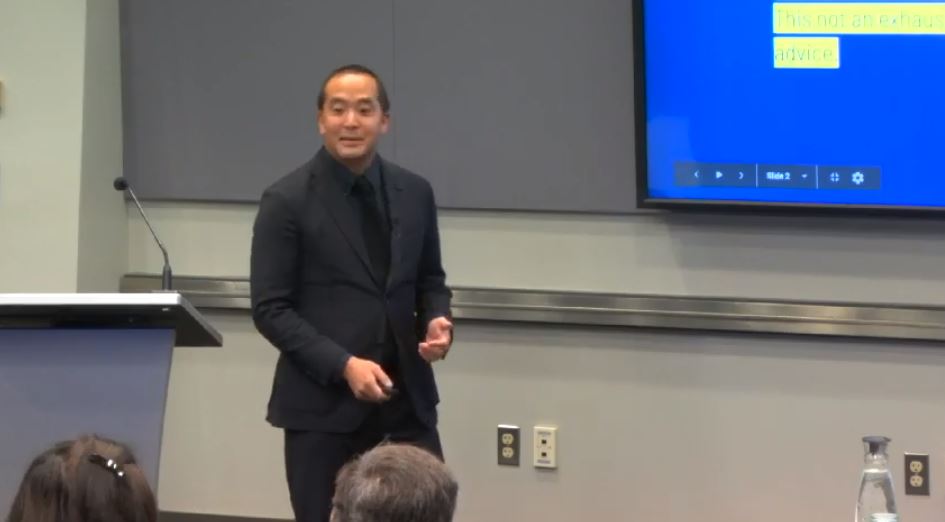 Session 32 | The Analog Complements for AI in the Legal Profession
The World Bank World Development Report on Digital Dividens states that digital investments need the support of "analog complements": regulations, improved skills, and accountable institutions. In this session, Alessandra Iorio, Assistant General Counsel at the World Bank and Brian Ulicny, Vice President at Thomson Reuters Lab explore how AI in the legal profession will either augment, change or not change skills needed from either a legislator, judge or law enforcement. Watch the replay.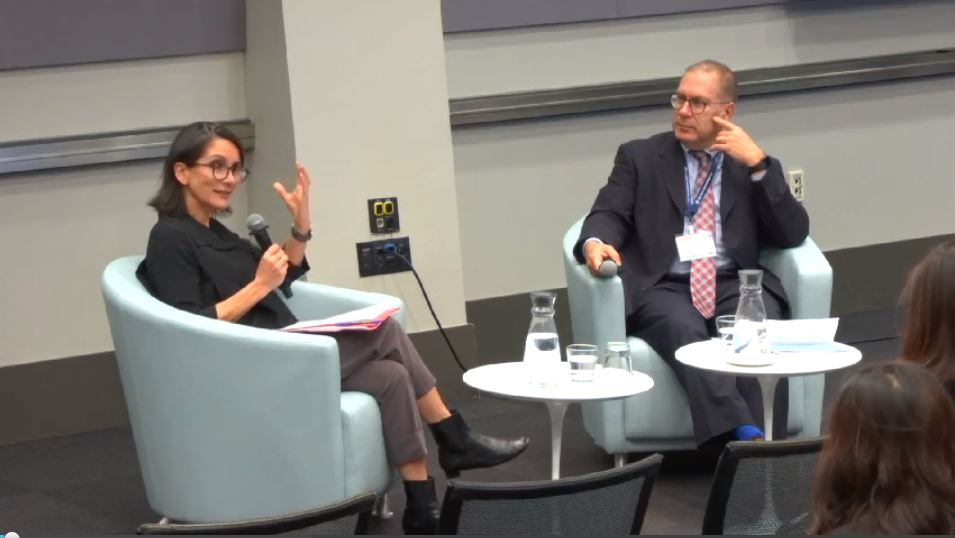 Session 33 | Development Solutions by Winners of LJD Week 2019 Law Student Contest
In this session, the 2019 winners of the Law, Justice and Development Week Law Student Contest present their proposals on how technology and the law can help provide sustainable development solutions. Watch the replay.