- Program for Monday, November 4th, 2019 -
LJD Weeks videos expire one year from publishing date except World Bank Live videos
Keynote Panel - Leveraging Innovations for Rights and Justice
In the first conversation of the 2019 Law, Justice and Development Week, this panel discussion expanded on discussions related to the topics of rights, technology and development, particularly given the speakers' diverse background. World Bank Senior Vice President and Group General Counsel Sandie Okoro and World Bank Group Vice President for Information and Technology Solutions and Chief Information Officer Denis Robitaille were joined in a panel discussion by keynote speakers Ahmad Ashkar, Founder and CEO of Hult Prize Foundation and Peggy Hicks, Director of Thematic Engagement, Special Procedures, and Rights to Development Division at the Office of the High Commissioner for Human Rights. Prior to the panel session, keynote guests delivered lightning talks to make their presentations on the theme of "leveraging innovations for rights and justice". The session opened with remarks delivered by World Bank Group President David Malpass. Watch the replay here.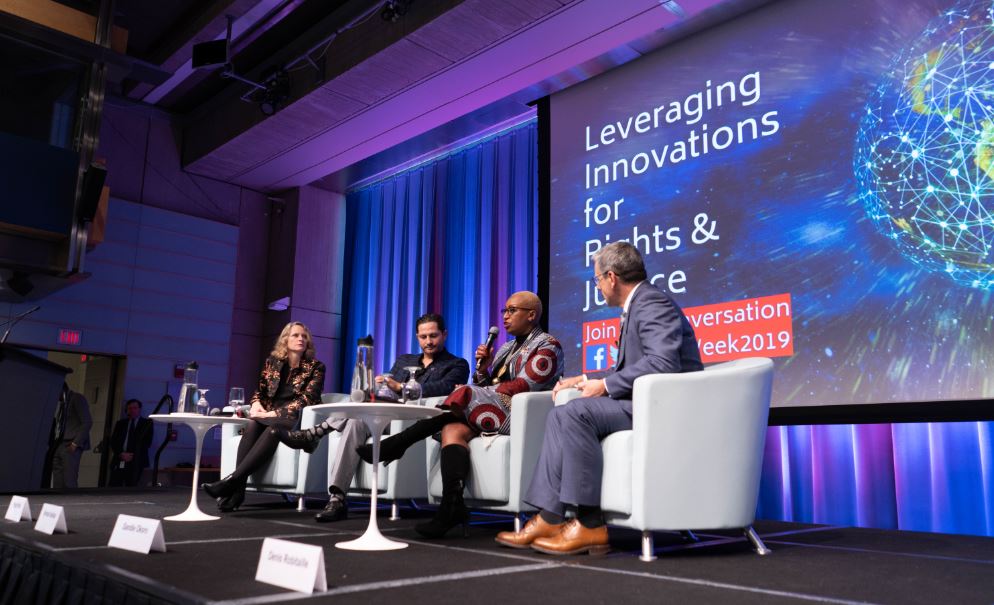 Session 2 | Legal and Regulatory Aspects of a Digital Economy
In this session, Mary C. Hallward-Driemier, Senior Economic Adviser in the World Bank Group Finance, Competitiveness and Innovation Global Practice and Jeffrey Schlagenhauf, Deputy Secretar General of the Organisation for Economic Co-operation and Development discuss how digital economy is being powered by new business models harnessing new tecnologies, and the implications of new technologies that test existing legal frameworks in developed in developing countries' contexts. Watch the replay here.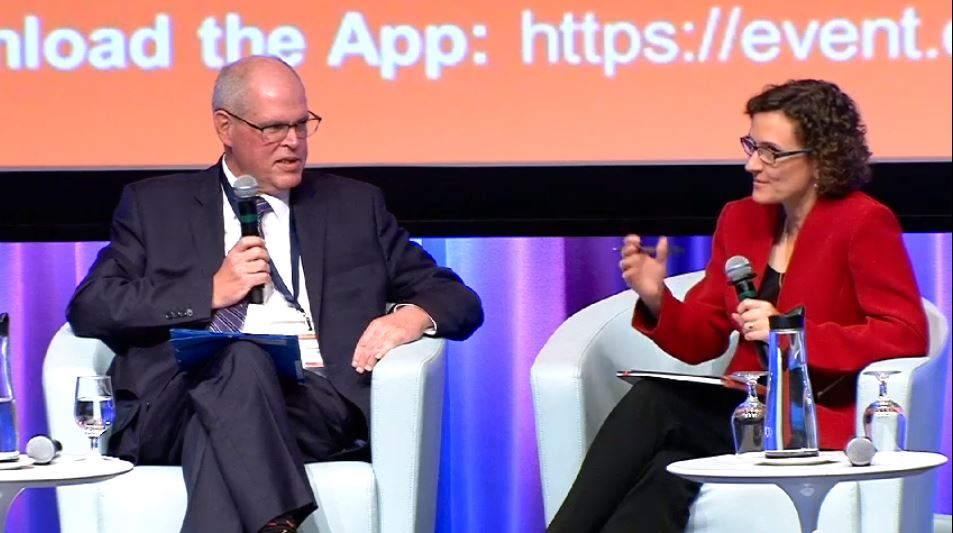 Session 3| Panel on Advancing the Rule of Law: The Role of Artificial Intelligence in Judiciaries
Central to sustainable development and the advancement of human rights and human wellbeing is a well-functioning legal system, effective at serving both functoins of the law and the values that animate it. Artificial intelligence offeres tantalizing opportunity to accelerate the institutional development of judicial systems, the rule of law, and therefore development. In this session, Hon. Ivor Archie, Chief Justice of Trinidad and Tobago, Hector Enrique Lama Mores, Supreme Judge at the Peruvian Supreme Court of Justice, Hon. Lynne Leitch, Justice at the Ontario Superior Court of Justice, Nicolas Economou, CEO of H5 and Chair of the Science, Law and Society Initiative at The Future Society, and Jason Reichelt, Crime Prevention and Criminal Justice Officer at the United Nations Office on Drugs and Crime discuss the realities and risks that technology poses to judicial integrity, independence, impartiality, and accountability. Watch the replay here.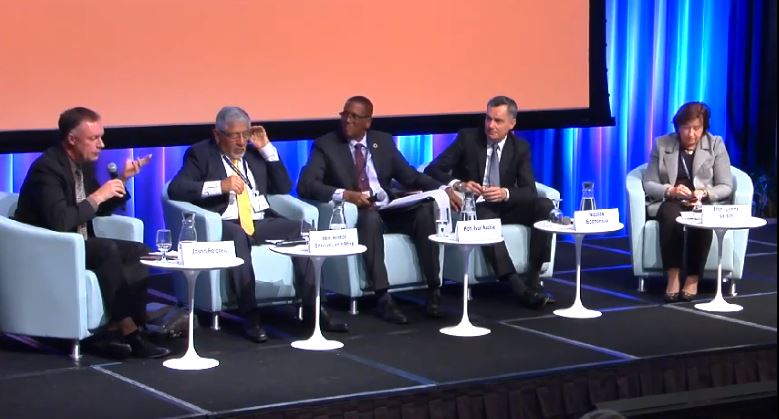 Session 4| Blockchain Technology in Africa: Development Through Investment Opportunities
In this session, Modupe Odele, Finance Attorney at Vazi Legal, Adam Barker, Chief Strategy Officer for Diginex and Amanda Dakoure, Senior Legal Counsel at the African Development Bank discuss how blockchain technoloy is crucial to Africa as it has potential to enhance transparency, reduce inefficiencies and costs in multiple sectors of any economy. However, for Africa to leverage blockchain technology as a factor of development, there remain several challenges to surmount including the lack of policy, regulatory frameworks, access to information, energy, security and trust. Watch the replay here.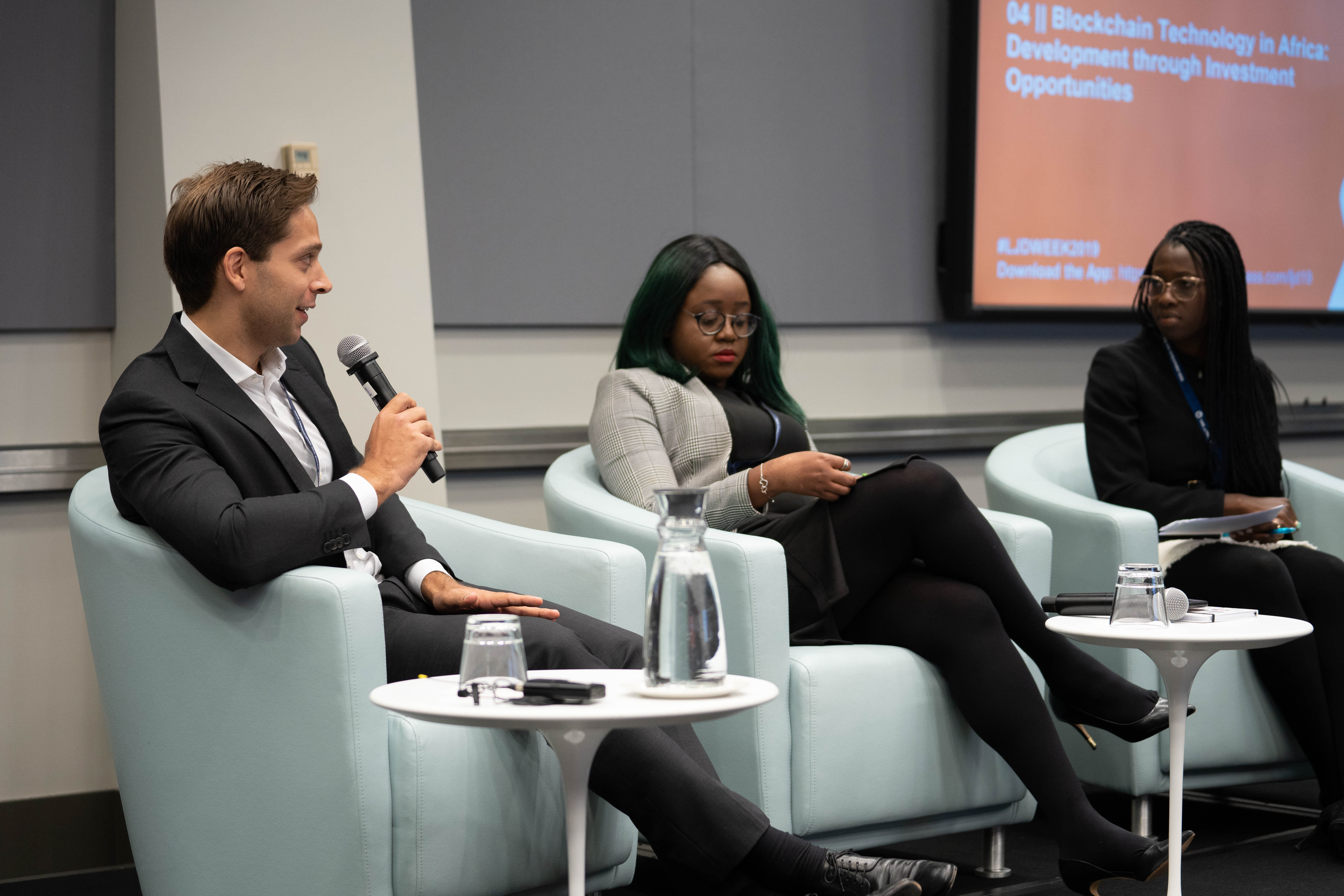 Session 5| #Hackathon4Justice: Promoting the Rule of Law Through Technology
Under the Global Programme for the Implementation of the Doha Declaration, Education for Justice (E4J) was developed to create and disseminate education materials in UNODC mandated areas of crime prevention and criminal justice across the primary, secondary, and tertiary education levels. Overall, the objective is to empowe youth to become socially responsible global citizens with a sound moral and ethical compass who are prepared to tackle the world's challenges related to the rule of law. To give young people the chance to come up with their own ideas to educate their peers on the rule of law using technology, E4J partnered with South African NGO Africa Teen Geeks to conduct a series of hackathons #Hackathon4Justice starting 2017. In this fireside chat, Lindiwe Matlali, Founder of African Teen Geeks, Chukwudumebi Onwuli of Team LFT from Nigeria, Siyabonga Liam Nkosi of team Wakanda Vibe, and Gilberto Duarte, Crime Prevention and Criminal Justice Officer at the United Nations Office on Drugs and Crime discussed the objectives of the Hackathon series and winners of previous editions shared their experience. Watch the replay here.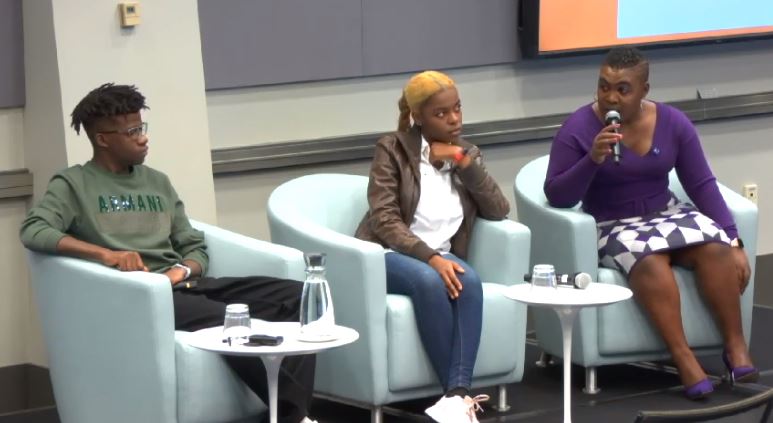 Session 6 | Modelling a Rights-Based Framework for Governance of Cross Border Data in Africa
In this interview, Alexis Serfaty, Director of Public Policy Access Partnerships and Douglas Gichuki, Research Fellow at Strathmore University in Nairobi discuss development opportunities enabled by digitization and cloud computing vis-a-vis data governance challenges in Africa. Watch the replay.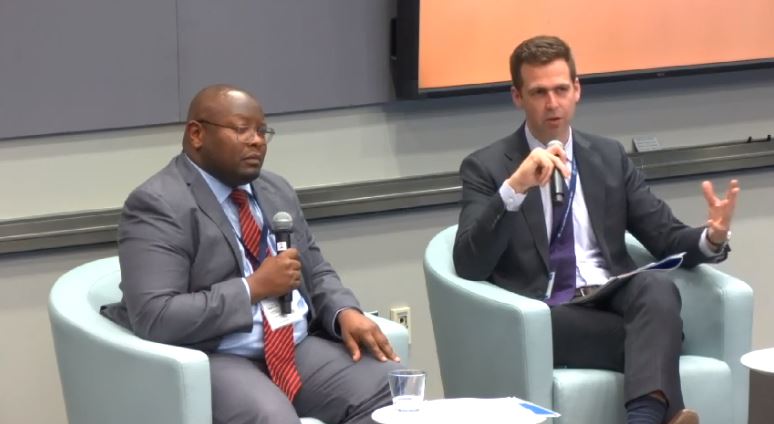 Session 7 | Panel on Technology Innovation for Climate Action: Legal and Governance Aspects
The deployment of climate-related technologies on a global scale is required to achieve the objectives of the Paris Agreement and the implementation of Nationally Determined Contributions. Under the Paris Agreement, Parties share a long-term vision on the importance of fully realizing technology development transfer to improve climate resilience and limit the rise of global average temperature by reducing GHG emissions. While it is crucial to address barriers to development and transfer of environmentally and socially sound technologies, a number of complex legal governance issues require further consideration. Watch the replay.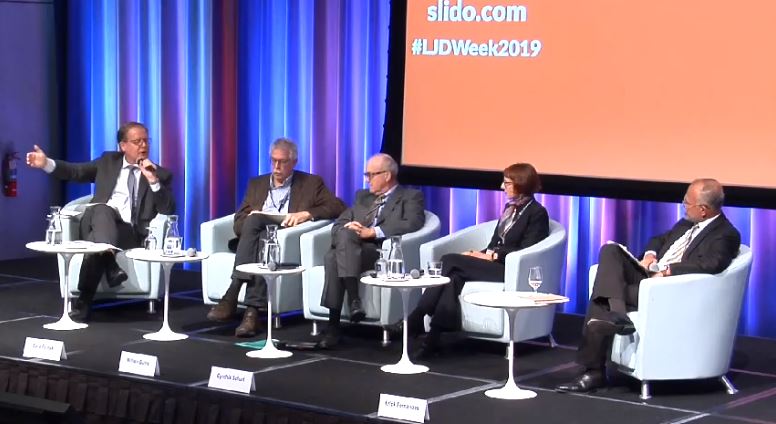 Session 8 | Artificial Intelligence and Megaprojects: A Guide to Protecting Human Rights
Recently, there has been increased research on the topic of artificially intelligent programs having the capability of developing advanced systems that are presently used on practices and risk, assess socio-economic benefits, and advance innovation. While so AI is subject to rigid testing and ethical reviews, other applications raise questions as to what governance structures in place to control the risks to long term harmful economic and social consequences. In this lightning talk session, Virginia Greiman, Attorney Advisor at Harvard University Law University shares how AI technologies are being used on megaprojects, and what are the major human rights issues evolving from their use. Watch the replay here.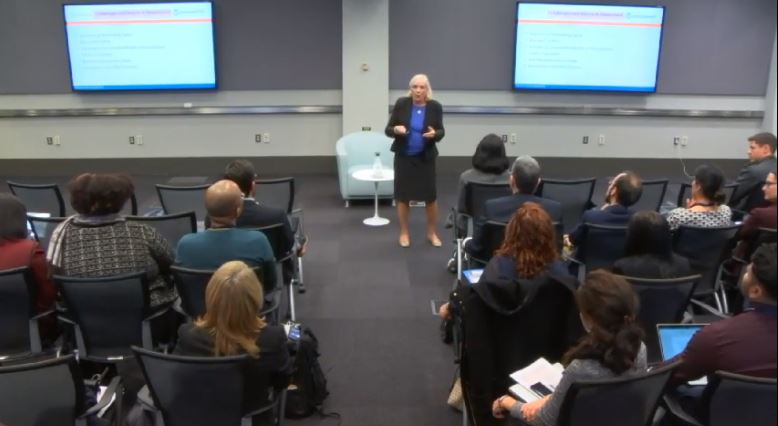 Session 9 | Tackling Fake News through Balancing Human Rights and the Public Interest
With the advances of social media, it has been increasingly difficult for users to differentiate between real and fake news. At the heart of this problem is the conflict between rights, especially over what is in the public interest and where we draw the boundaries on the exercise of freedom of expression. This session will assess whether one can reconcile human rights with anti-fake news regulation and if so, how do it in a proportionate and consistent manner. Watch the replay here.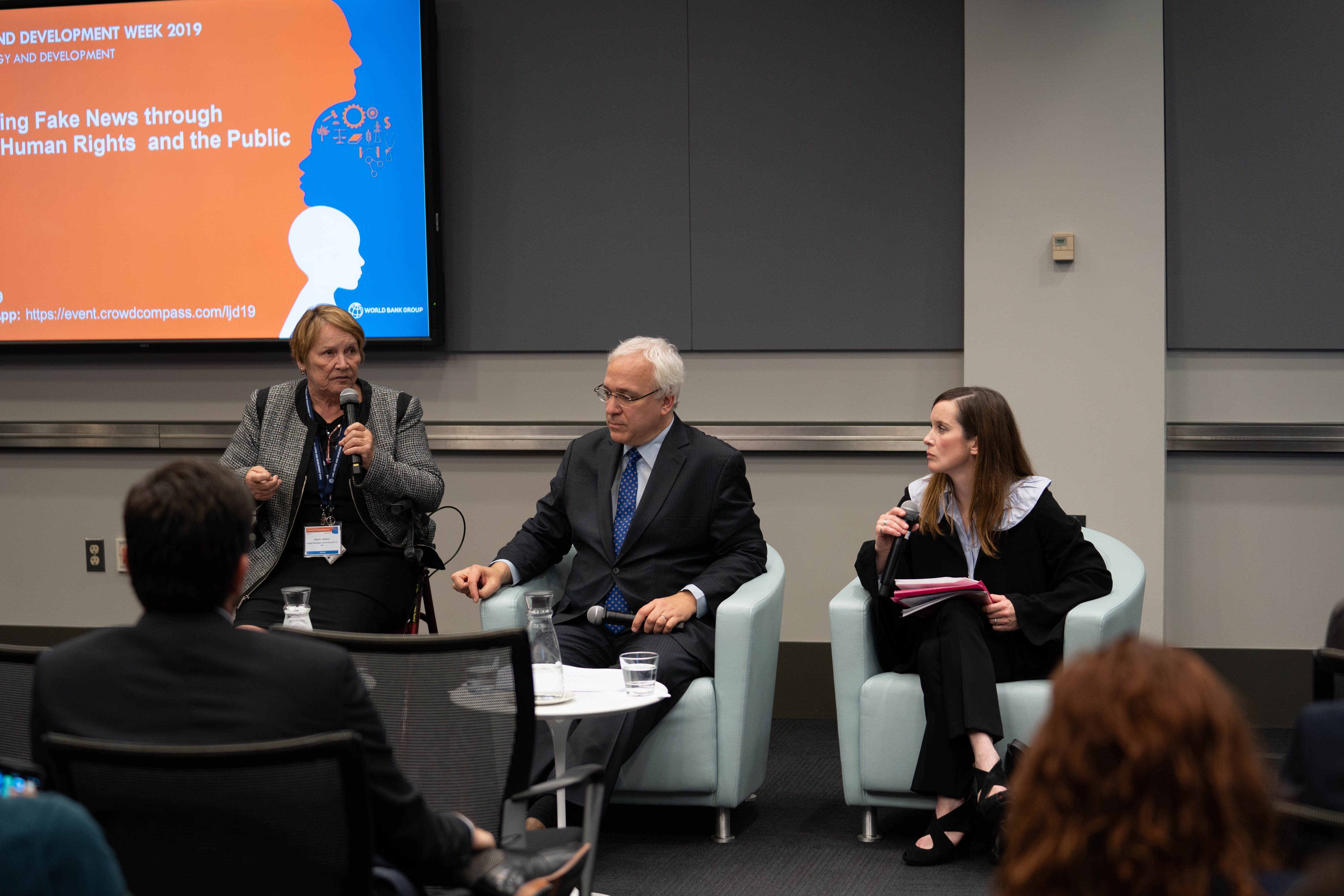 Session 10 | OHADA: What Prospects at the Crossroads of the Law and the Digital?
OHADA is a success of legal integration that brings growth, with 17 African states gathered to harmonize their business law and create an attractive zone for trade. In this session, Boubakar Sidiki Diarrah, OHADA Director of Legal Affairs and Anne-Charlotte Gros, Executive Director of the Foundation for Civil Law discuss how the digital may faciliate the dissemination of the OHADA law, and how it contributes to better business climates. Watch the replay.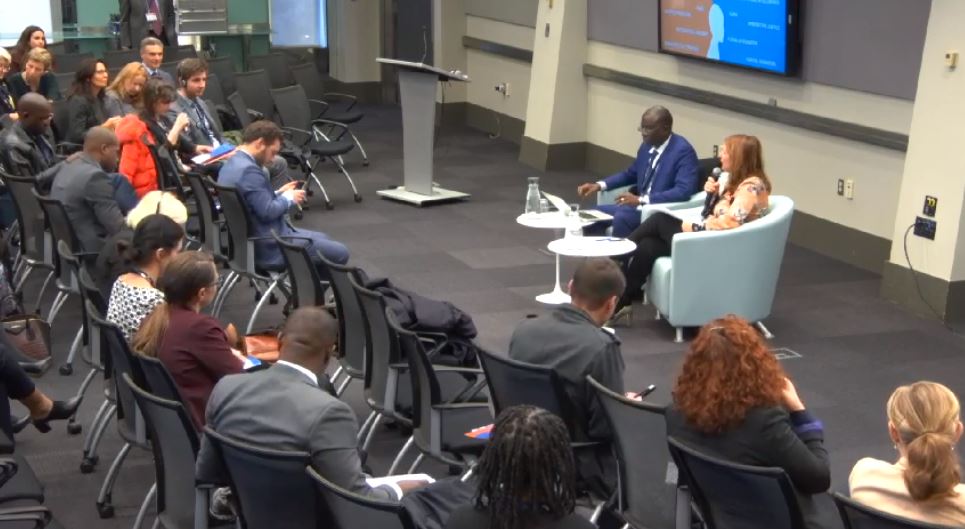 Session 11 | Panel on Identity for Inclusion, Inclusion for Identity
In this session, panelists discussed the impacts of identification and what can be done to ensure that no one is excluded from its benefits. The conversation addressed both the barriers to accessing basic services posed by the lack of ID as well as the challenges faced in creating qan inclusive digital ID environment. Panelists included Raman Narayanswamy, Vice President for Mastercard, Fabro Steibel, Executive Director of the Institute for Technology and Society of Rio de Janeiro, Vyjayanti Desai, Program Manager at the World Bank and Tanya Southerland, Senior Managing Counsel for Strategic Growth at Mastercard. Watch the replay.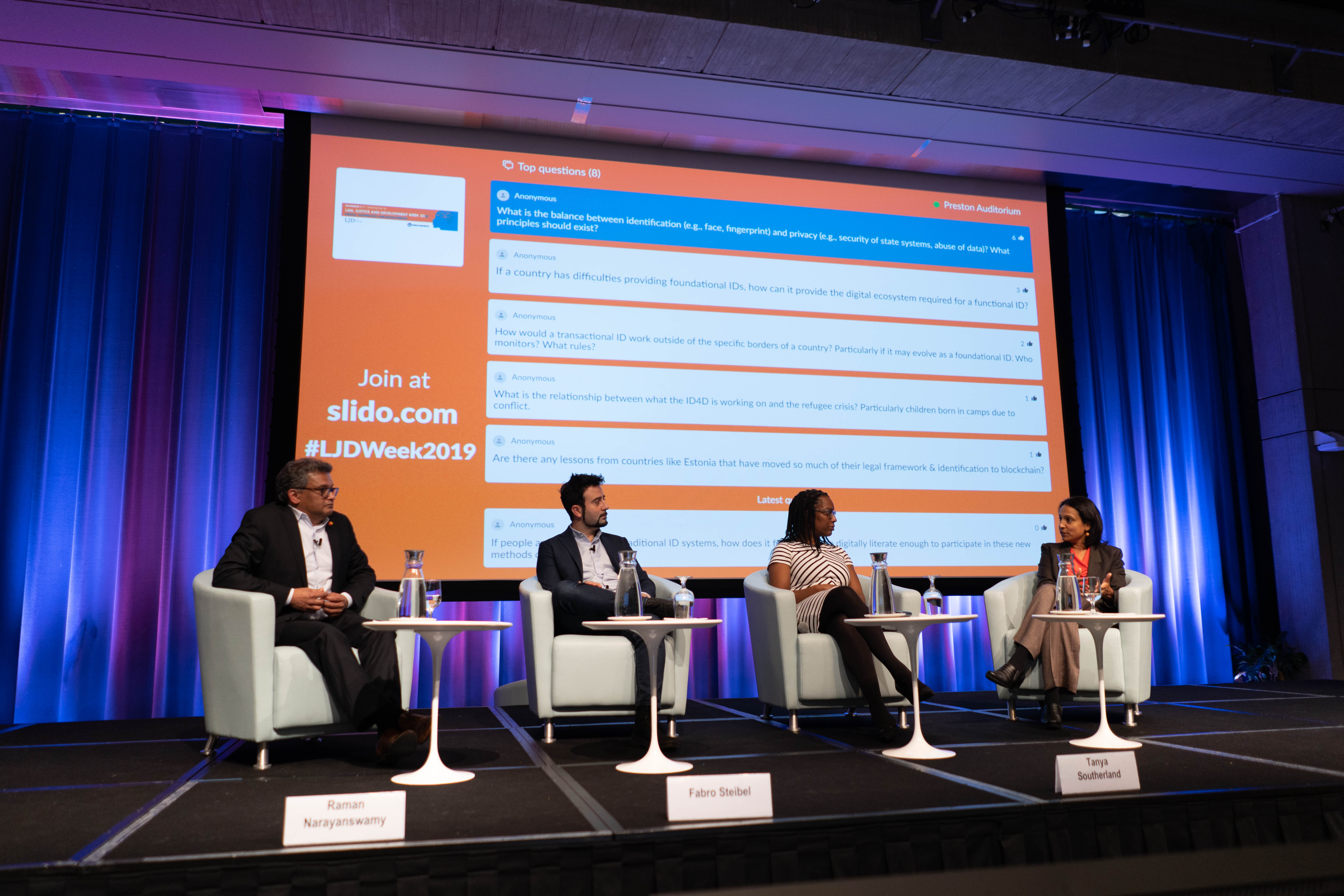 Session 12 | GovTech for Justice
The World Bank has a longstanding track record in utilizing automation as an opportunity to reingeneer business process and providing support to subsequent automation in justice sector institutions across different regions and through all operational instruments. In this session, Khuram Farooq, Senior Financial Management Specialist at the World Bank and Klaus Decker, Chair of the Justice and Development Community of Practice at the World Bank discussed the World Bank's involvement to date, lessons learned, and the focus on what future areas of support through technology in justice sector institutions. Watch the replay.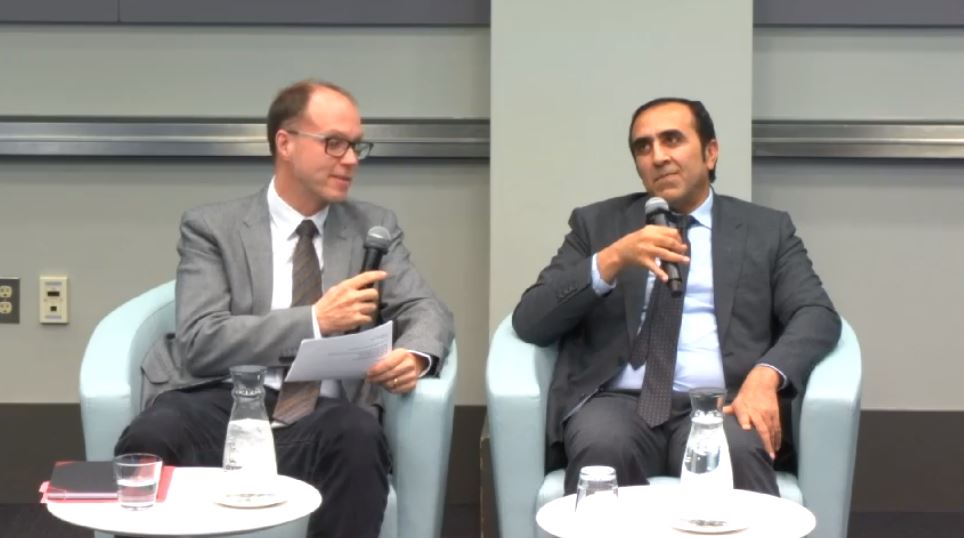 Session 13 | Role of Laws & Institutions in Technology Based Solutions: Water & Human Security
Water and human insecurities undermine stability and economic development in most African nations. In this session, RoseAnn Rotandoro, CEO and co-founder of Virtual Law Partner, Joseph Babarsky, Director of Strategy and Partnerships for Not Impossible Labs & Not Impossible Awards, Val Okaru-Bisant, Professorial Lecturer at Catholic University and Edith Ruguru Mwenda, Senior Counsel at the World Bank discuss the innovative developments in the use of technology based solutions for clean water and rapid/reliable emergency. Watch the replay.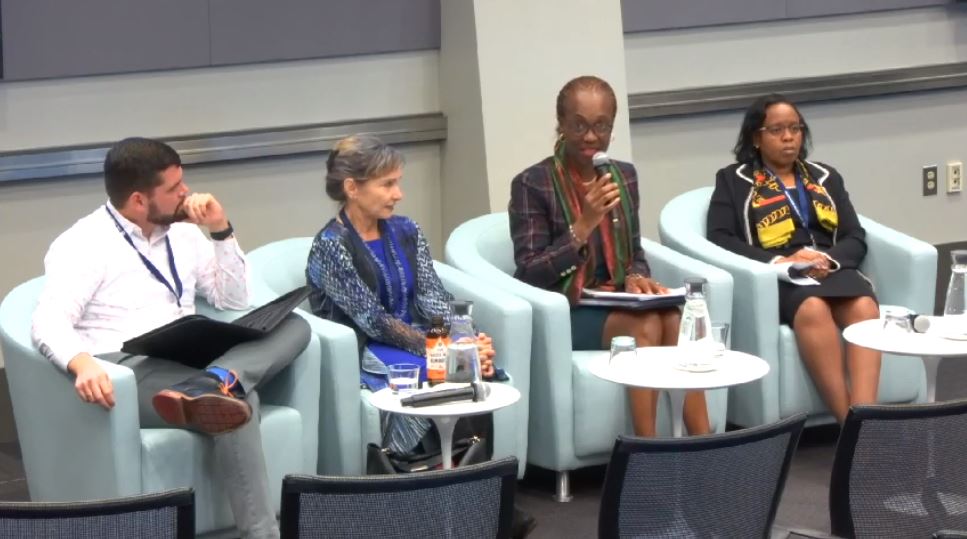 Session 14 | Panel on Data Governance and the Fourth Industrial Revolution: Preparing Our Future Lawyers?
In this session, Camille Nelson, Dean and Professor of Law at American University Washington College of Law, Samir Jain, Partner at Jones Day, Alex Joel, Scholar-in-Residence, Program on Technology, Security and Law at American University, and Padideh Ala'i, Director of American University Washington College of Law discuss the future of , and the implications of the Fourth Industrial Revolution on the field. Watch the replay.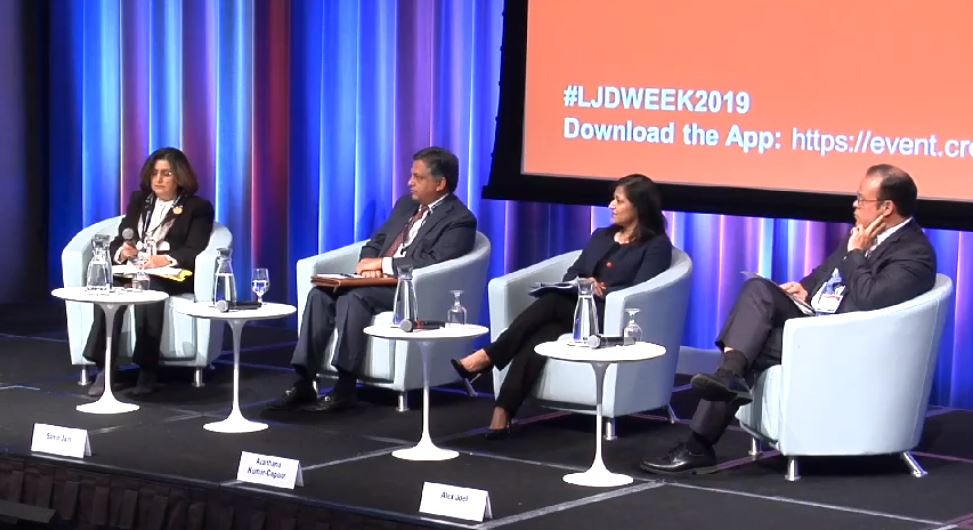 Session 15 | Science, Technology and Environmental Rule of Law
The rule of law is critical to environmental protection. It involves executive and legislative bodies drafting, adopting, and enforcing laws and regulations that reflect society's priorities and preferred approaches to address environmental matters. In this session, Hon. Basil Williams, Attorney General and Minister of Legal Affairs of Guyana, H.E. Maria Tereza Uille Gomes, Adviser to the National Counselor of Justice of Brazil, and Carl Bruch, Director of International Programs, at the Environmental Law Institute discuss how environmental rule of law, if designed to address to address the various challenges in the field, can be a powerful tool to promote environmental protection. Watch the replay.