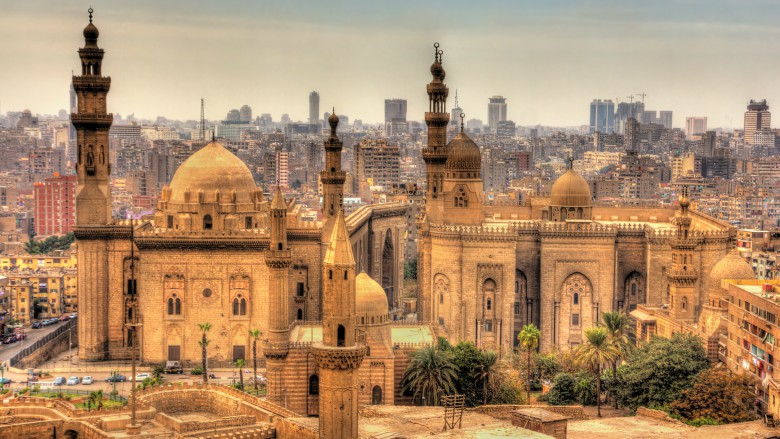 During an event for oil industry professionals, hosted by the European Bank for Reconstruction and Development (EBRD), the Egyptian government announced it is joining a global effort to reduce gas flaring at oil production sites around the world. Ending flaring is one of the remedies for greenhouse gas emission reductions that the government has indicated in its Nationally Determined Contribution (NDC) to the 2015 Paris Climate Agreement.
The "Zero Routine Flaring by 2030" Initiative (ZRF), launched in 2015 by the UN Secretary-General and President of the World Bank, commits governments and oil companies to not routinely flare associated gas in new oil field developments and to find solutions to end routine flaring at existing (legacy) oil production sites by 2030.
By endorsing the ZRF Initiative, Egypt will join over 70 other endorsers (governments, oil companies and development institutions) in a global effort to end a 150-year-old oil industry practice that causes over 300 million tons of CO2 to be emitted into the atmosphere every year. Flaring also wastes billions of cubic meters (bcm) of natural gas that could be used for a variety of useful purposes, including generating power.
According to satellite data from the US National Oceanic and Atmospheric Administration (NOAA), Egypt is the 11th largest gas flaring country in the world. The data indicates that almost 3 bcm of gas was flared in the country in 2016, which is above the global average when compared to how much oil is produced. The government is on a course to improve the situation, with the endorsement of the global flaring Initiative helping create momentum.
Bjorn Hamso, Program Manager of the World Bank-managed Global Gas Flaring Reduction Partnership (GGFR), said, "Egypt's endorsement of the flaring Initiative sets a new standard for flaring in the country and sends a message to other countries in the region to do the same. We are pleased to see this happen and welcome the opportunity to work with the government and operators going forward."