Developing countries have made tremendous progress in getting children into the classroom. But schooling does not necessarily mean learning. Given the importance of building of human capital, countries want to be sure they are making real progress on learning outcomes.
To help better understand the learning process and share insights from multiple disciplines on how we learn, the World Bank's Education Global Practice introduced the Science of Learning Expert Series. The series features some of the world's most renowned experts in the education field to discuss their work and the implications for education and skills policies.
Upcoming sessions:


Learning in the Early Years: Setting Up Foundations for Life-long Learning
Professor Elizabeth Spelke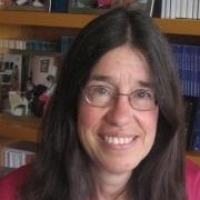 Children are born learning. And learning that happens in the early years (0-8 years) sets the foundations for all learning in life. Understanding what, when, and how young children learn and develop is essential to helping countries prioritize the critical elements of education—both during early childhood and beyond. In this talk, Dr. Elizabeth Spelke will share insights from the growing science of child development and learning, including what is unique about the early years, and why and how this matters for policy design and reducing learning poverty. She will present findings from her extensive research on child learning, including interventions that explore the effectiveness of play-based math curricula for young children, and ongoing research on the inter-generational transmission of learning skills.
Dr. Elizabeth Spelke's laboratory focuses on the sources of uniquely human cognitive capacities, including the capacity for formal mathematics, the capacity for constructing and using symbolic representations such as maps, the capacity for developing comprehensive taxonomies of objects, and the capacity for reasoning about other humans and their social groups. Spelke studies these capacities by investigating their origins and growth in human infants and children, by considering human cognition in relation to the capacities of nonhuman primates, and by comparing the capacities of humans from diverse cultures. Current projects investigate: (1) how infants and children recognize objects, extrapolate object motions, and group objects into functional categories such as foods and tools; (2) how infants and children recognize human agents, reason about their goal-directed actions and mental states, and use other people as sources of information about objects; (3) how infants and children develop knowledge of natural number and arithmetic, and how they come to master number words and symbols; and (4) how infants and children represent space and reason about geometry. The core of Spelke's research uses behavioral methods and laboratory-based tasks to investigate the concepts and cognitive capacities of infants, children and adults. Through collaborations with anthropologists, behavioral biologists, cognitive neuroscientists, and educational psychologists, Spelke has extended her studies of human cognitive capacities to a broader range of populations, settings, and methods.
Wednesday, Feb. 5, 2020|11:00 am – 12:30 pm |MC 4-800 | 1818 H Street, Washington DC, 20433
Previous speakers:
How to Halve Illiteracy: a View from the Science of Reading
Professor Daniel T. Willingham


Successful reading is complex and multifaceted, but it has received more attention from researchers than any of the other skills children learn in school. The research attention has borne fruit at both a theoretical level and a practical level, with findings influencing teachers, parents, and education policymakers. This talk will provide an overview of the science of reading, focusing on three components—decoding, comprehension, and motivation—and will describe how these components interact. It will consider the implications for instruction, and what they could mean for efforts to reduce or eliminate illiteracy. Two key practical conclusions will be examined. First, almost all children can acquire basic reading skills if taught correctly, but very few will learn to read if proper instruction is not in place. Second, comprehension of what one reads is not an all-purpose skill, but depends heavily on knowledge of the topic of the text. The presentation will suggest how teachers and education policymakers can act in ways consistent with these key lessons from research.
Daniel T. Willingham is professor of psychology at the University of Virginia. His bestselling first book, Why Don't Students Like School?, was hailed as "a triumph" by The Washington Post and "brilliant analysis" by The Wall Street Journal, recommended by scores of magazines and blogs, and translated into many languages. His most recent book, When Can You Trust the Experts? was named recommended reading by Nature and Scientific American and made CHOICE's list of Outstanding Academic Titles for 2013. Willingham writes a regular column called Ask the Cognitive Scientist for the American Federation of Teachers' magazine, American Educator. In 2017, Willingham was named by President Obama to the National Board of Education Sciences. He received a BA from Duke University and a PhD from Harvard University.
Monday, Sept. 30, 2019 | 12:30 – 2:00 pm | I 2-220 | 1850 I St NW, Washington, DC 20006
The Neuroscience of Adult Learning and Implications for Adult Literacy Programs
Prof. Michael S. C. Thomas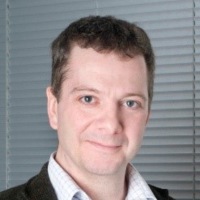 Professor Thomas explored the science of adult literacy acquisition, with the goal of identifying principles that may improve the effectiveness of adult literacy programs. Four nested levels are identified at which obstacles to literacy progress operate, but to which adult learners may also bring strengths: The Brain, The Person, The Learning Environment, and The Cultural Context. Professor Thomas is the Director of the University of London Centre for Educational Neuroscience. This cross-institutional research center aims to advance translational research between neuroscience and education and develop practical applications within education.
Watch a recording of this session
Two Paths to Expertise
Prof. Daniel Schwartz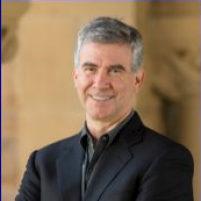 The science of learning has identified two types of expertise. One is routine expertise, where people are highly efficient at recurrent tasks. The second is adaptive expertise, where people continue to innovate and learn after formal instruction. The way we teach determines which path students will take. This talk provided a framework for thinking about expertise and described some of the instructional moves and learning mechanisms that optimize for either path. An important consideration is the type of expertise we wish to develop for teachers for our teacher education programs.
Professor Daniel Schwartz is an expert in the science of learning. He is the I. James Quillen Dean of the Stanford Graduate School of Education, and the Nomellini and Olivier Professor of Educational Technology.
Watch a recording of this session
Well-being is a Skill
Prof. Richard Davidson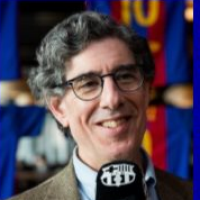 Scientific evidence suggests that we can change our brains by cultivating habits of mind that will improve well-being, including happiness, resilience, compassion, and emotional balance. Each of these characteristics can be shaped and modified within our brain by experience and training. In this talk, Dr. Richard Davidson shared how using mental training to cultivate well-being can have a positive impact on happiness and creativity in the workplace, impacting leadership, employee health, productivity, and collaboration.
Professor Richard Davidson, a world leading neuroscientist in the field of emotions and well-being, is William James and Vilas Research Professor of Psychology and Psychiatry and Founder and Director of the Center for Healthy Minds, University of Wisconsin-Madison.
Watch a recording of the session