Challenge
Agriculture sector was important for Montenegro's economy and for poverty reduction, especially in rural areas where 32 percent of the total population and 58 percent of the poorest quintile resided and where 70 percent of overall income was generated from agriculture. With pre-accession to the European Union (EU) and membership to World Trade Organization (WTO), the sector needed to transform from net importer of agricultural products to producer of low-cost, high-quality exports for the country's integration in international markets. At the time of project preparation, natural and agricultural ecosystems and rural livelihoods were under threat from several sources, including soil erosion, increased intensity and impact of flooding, agricultural pollution, and unregulated housing and tourism development.
Montenegro needed to drastically improve agricultural support systems and take maximum advantage of available EU support, while advancing the country's EU pre-accession agenda. Overcoming the constraints to agricultural growth and development called for public sector actions that would create an enabling environment for private sector and its achievement required moving away from the traditional system of subsidizing particular agricultural inputs and outputs to instead developing a more holistic approach to supporting rural development.
Approach
The Montenegro Institutional Development and Agriculture Strengthening Project (MIDAS) provided investment and technical assistance to support sustainable agricultural growth and rural development in Montenegro and advance the country's EU pre-accession agenda. The project utilized a "Learning by Doing" approach, to increase both beneficiaries and institutions capacity in implementing the EU Instrument for Pre-Accession Assistance for Rural Development Program (IPARD). This approach served three purposes, i.e. it: (i) provided financial support for productivity improvements; (ii) supported the gradual adjustment of agricultural holdings to the EU financial and legal framework; and (iii) has increased the capacity of Montenegro's institutions to manage EU funded financial schemes, in this case mainly the IPARD. Institutional capacity for managing policy changes was also strengthened through policy innovations of piloting, resourcing, and continuously improving underlying systems, processes, and tools which allowed both government agencies and program beneficiaries to gain experience. In addition, the Global Environment Facility (GEF) resources helped mainstream sustainable land use and natural resource management in rural development policies, programs and investments by supporting the development of environmental capacity in Montenegro's Rural Development Unit and extension and advisory services, providing training for farmers in agri-environment, and providing grants for environmental investments.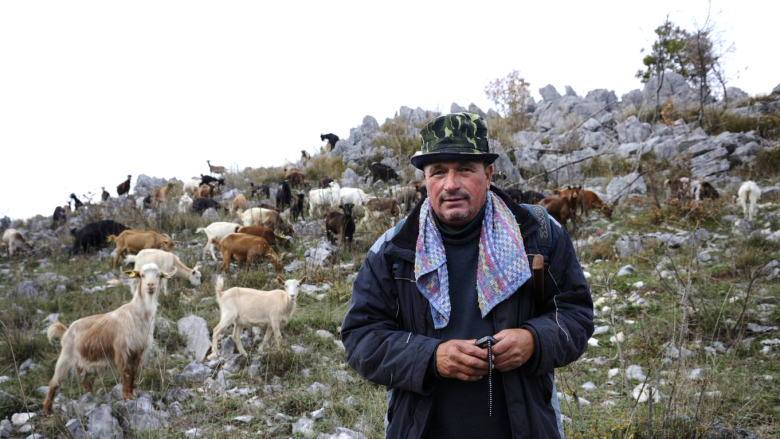 Results
The key results achieved by the project between 2009 and 2019 include the following:
Ministry of Agriculture and Development integrated EU IPARD compatible rural development measures into support programs to enhance the competitiveness of the sector;
6,337 people, including 1,077 women, directly benefited from the project with improved agricultural services;
1,511 clients adopted an improved agricultural technology;
278 agricultural households adopted agro-environmental measures;
Critical food safety system elements were upgraded in EU compliant manners;
2,142 ha of land adopted sustainable land management practices;
98 applications were made to Food Establishments Grant with 68% completing successfully;
658 commercially oriented ago-holdings were established;
Agricultural census was implemented with its results disseminated;
Bar Border Inspection Post with veterinary and phyto-sanitary controls was established;
An integrated farm register was built which registers farms electronically;
Procedures for classification of food establishments and annual control plans were completed according to EU standards;
Veterinary Diagnostic Laboratory in Podgorica accredited in 16 ISO17025 analysis methods;
6,678 client days of training was provided, including to 1,1014 women;
98.3 percent of targeted beneficiaries were satisfied with timeliness and transparency of payout of EU-compatible direct payment;
6,502,733.10 Euro grant funds were disbursed and 7,700,000 Euro IPARD-like grand funding were awarded.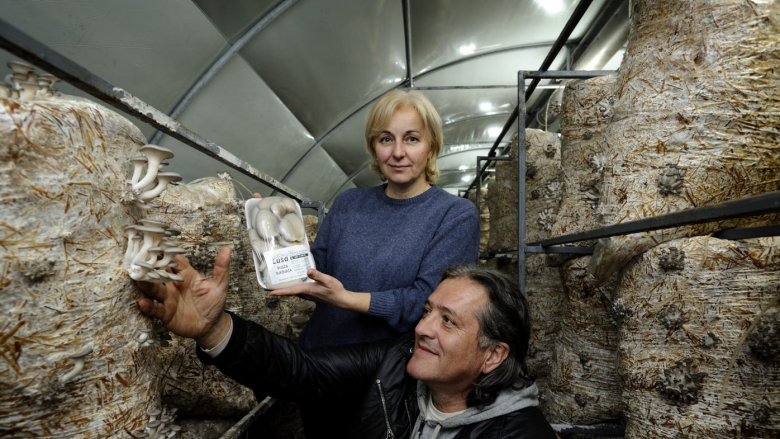 Bank Group Contribution
The project had an initial allocation of EUR 11 million ($15.7 million equivalent) IBRD and $4 million GEF support to support Montenegro's developing and strengthening of agriculture sector. A grant from the EU in the amount 4.72 million ($5.3 million equivalent) was received in 2015 through a World Bank administered trust fund (TF). An additional financing of EUR 3 million ($3.34 million equivalent) was approved in 2016. The Government contributed $4.2 million. In total, the project cost was $32.54 million.
Partners
The project benefited from strong partnership between the Government of Montenegro and the World Bank. The Bank team worked very closely with Ministry of Agriculture and Development, the implementing agency of the project, and assisted in building its EU IPARD compatible programs.
Moving Forward
The successful partnership realized during the implementation of the project led to the successor project, Montenegro Second Institutional Development and Agriculture Strengthening Project (MIDAS 2, approved by the Bank in 2018 and currently under implementation, which aims to improve the competitiveness of agriculture and fisheries in Montenegro through enhanced delivery of government support in alignment with EU accession requirements.
Beneficiaries
The project benefited 6,337 people, including 1,077 women. The Government counterparts were particularly impressed with the MIDAS results and were pleased to emphasize that the MIDAS has become a brand name in Montenegro, and everyone in rural areas knows well about MIDAS activities. The young and dynamic team at the Paying Agency once said that they "grew up and matured" with MIDAS.