The Development Economics Vice Presidency (DEC) seeks to increase understanding of development policies and programs by providing intellectual leadership and analytical services to the Bank and the development community. DEC is the research and data arm of the World Bank.
Under the leadership of the Senior Vice President and Chief Economist, DEC pursues four main business lines:
Chief Economist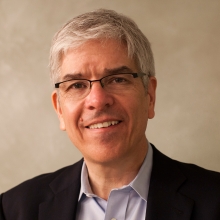 The World Bank's Chief Economist, who is an internationally recognized Development Economics scholar, sets the Bank's research agenda and advises Bank Management on a wide range of development policy issues. He or she also advises policy makers on development challenges and helps to promote development issues within the broad development community.
Dr. Paul Romer took office as the World Bank's Chief Economist and Senior Vice President in October, 2016.
Development Research
Visit the Research website for online access to
Research projects and programs on several themes
Abstracts of current studies and evaluations of research.
The widely-read annual World Development Reports, produced each year by a team comprised of Bank staff and experts from outside the institution.
Development Data
Visit the Data & Statistics website for online access to
High quality national and international statistics, disseminated through several media.
Collaborative work on new statistical methods, data collection activities, and statistical capacity-building programs.
Analytical and statistical work related to monitoring progress towards the Millennium Development Goals.
Extensive publication program including, World Development Indicators, Global Development Finance, Little Data Book, Little green Data Book and The World Bank Atlas.
Development Prospects
Visit the Prospects for Development website for online access to
Information, analysis, and advice on short- and long-term trends that impact developing countries. In particular, this includes trends in trade, financial flows, commodity prices, and structural policies.
Two flagship publications: (i) the semi-annual Global Economic Prospects, which examines global economic developments and prospects, with a special focus on emerging markets and developing countries; and (ii) the annual Global Development Outlook, which is the World Bank Group's main vehicle to assess how emerging global trends are likely to affect progress towards the 2030 development agenda.
Global Indicators Group
Visit the Indicator Group's website for online access to
Primary data and benchmarking products on a wide range of topics that influence private sector activity in countries around the world.
Enterprise Surveys, the world's most comprehensive company-level data in emerging markets and developing countries.
The high-impact policy publication, Doing Business, an annual flagship report that measures the efficiency and strength of laws, regulations and institutions relevant to domestic small and medium firms.