People living in Bosnia and Herzegovina, Kosovo and North Macedonia are breathing more toxic air than their neighbors in Western Europe, especially in urban areas and during the winter months when heating – especially residential heating – emerges as the most important source of air pollution.
With the current policy framework, air pollution is not expected to decline markedly as the burning of dirty fuels for heating and cooking will continue at high levels. Investments in more efficient heating systems and improving insulation of houses and apartments is also not expected to improve markedly.
Outside of the residential sector, the overall age of the countries vehicle fleet, pollution from power plants and industry, as well as transboundary air pollution are complementary, year-round contributor of air pollution.
The World Bank studies on air quality management provide the first quantitative country-level analyses of apportionment of sources of this matter. Annual average ambient concentrations of PM2.5 are often multiple times the maximum levels allowed under local standards and the World Health Organization air quality guideline value.
Addressing air pollution effectively requires strategic, integrated solutions tailored to the specific city/region. In general, a combination of investments in energy efficient heating systems, enhancing energy efficiency of housing through improved insulation, improving the energy efficiency and fuel management of vehicles, and reducing emissions from power plants and industry are all required.
Such investments need to be stimulated through a supportive institutional and policy framework, that also provides economic incentives to energy consumers to make the necessary investments. Given the complexity and multisector nature of the interventions, a single institution cannot solely undertake the extensive work in air quality management.
Following the extensive analysis on air quality, the three country reports provide a sound foundation of analytical work to inform the interested reader about many questions relevant to air pollutions, such as potential and ongoing efforts of governments and development partners in pushing forward actions to effectively reduce air pollution in Bosnia and Herzegovina, North Macedonia and Kosovo.
Why is PM 2.5 a concern in the overall air quality management?
How does air pollution affect human health and our day-to-day lives?
How much does breathing polluted air actually cost?
Are you aware of the major pollution contributors?
For these answers, and many more, see our country-specific reports.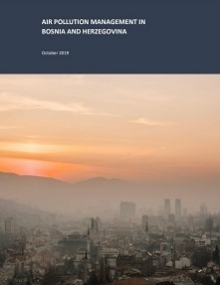 Air Pollution Management in Bosnia and Herzegovina
Executive Summary (English) | Executive Summary (Bosnian) |
At a Glance (English) | At a Glance (Bosnian) |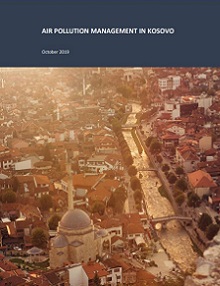 Air Pollution Management in Kosovo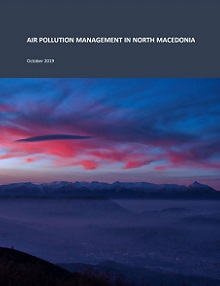 Air Pollution Management in North Macedonia