The Human Capital Project (HCP) is providing innovative ways for countries to protect and invest in their people. Produced through careful analysis, strategic thinking, and partnerships, the HCP is proud to share a variety of core documents that help country governments to engage in this important agenda.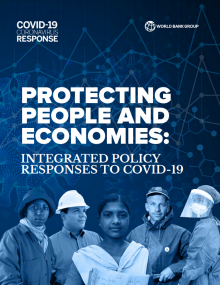 Protecting People and Economies : Integrated Policy Responses to COVID-19 (July 29, 2020)
This report proposes several principles that can inform policy decisions when responding to the many challenges brought on by the COVID-19 pandemic. Written with contributions across the entire World Bank, it sketches possible solutions for containing the pandemic and protecting health, for protecting human capital and livelihoods and for safeguarding the economy.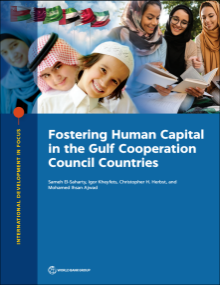 Fostering Human Capital in the Gulf Cooperation Council Countries (June 19, 2020)
The formation of human capital--the knowledge, skills, and health that people accumulate over their lifetimes--is critical for the six Gulf Cooperation Council (GCC) countries. Human capital contributes not only to human development and employment but also to the long-term sustainability of a diversified economic growth model that is knowledge based and private sector driven.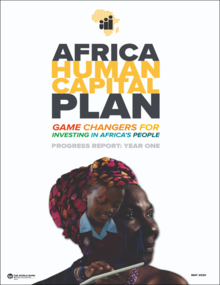 Africa Human Capital Plan Year One Progress Report : Game Changers for Investing in Africa's People (June 1, 2020)
In April 2019, we launched the Africa Human Capital Plan. This ambitious plan sets out clear targets and commitments to boost Africa's potential through its human capital. After just one year, the plan is well underway, helping African countries build momentum by leveraging investments and policy reforms across key sectors, empowering women, developing solutions tailored to the challenges of fragile and conflict-affected settings, mobilizing technology and innovation, and building knowledge and partnerships.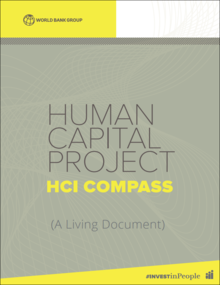 Human Capital Project : HCI Compass (April 27, 2020)
The Human Capital Index (HCI) Compass is a guidance note for clients' own assessment of progress towards HCI. The launch of the Human Capital Index (HCI) in October 2018 spurred an interesting conversation on the state of the world in terms of preparing the current generation to the challenges of the future labor market.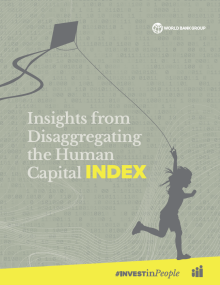 Insights from Disaggregating the Human Capital Index (January 3, 2020)
This report quantifies inequalities in human capital and particularly focuses on socioeconomic and subnational spatial differences. The authors discuss 50 low- and middle-income countries with comparable data and highlight the potential of detailed disaggregation for the design of well-targeted policies.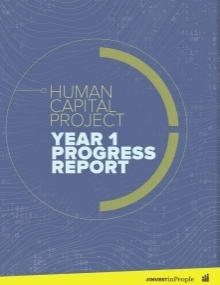 HCP : 2019 Annual Progress Report (October 3, 2019)
Read what countries have accomplished during the first full year of the HCP.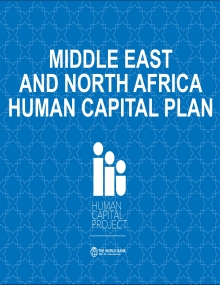 Middle East and North Africa Human Capital Plan (October 3, 2019)
On October 16, 2019, The World Bank launched a new plan for MENA countries to invest in human capital by focusing on early childhood development and improving learning outcomes.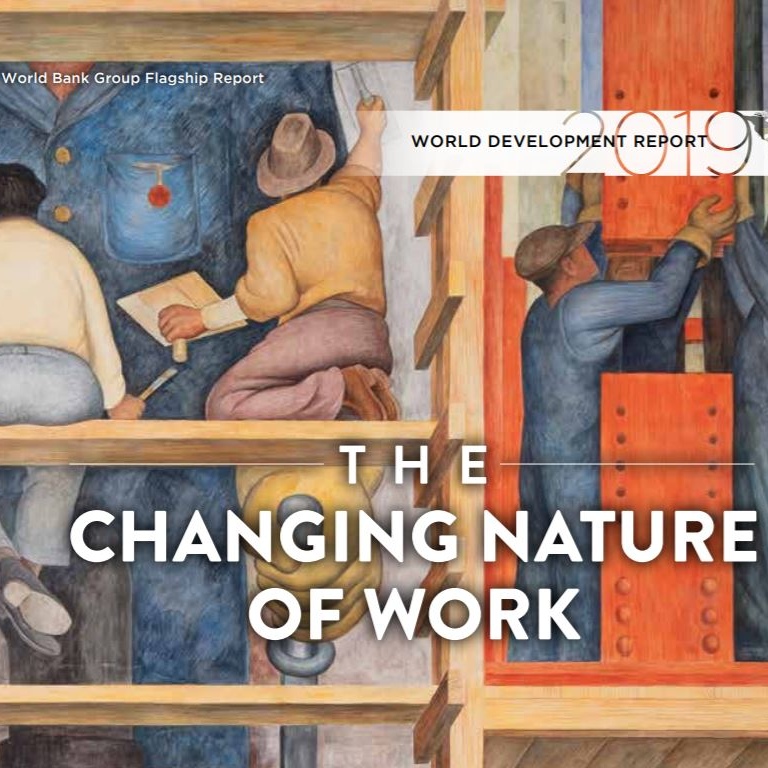 The Changing Nature of Work (World Development Report 2019) (October 1, 2019)
Fears that robots will take away jobs from people have dominated the discussion over the future of work, but the World Development Report 2019 finds that on balance this appears to be unfounded. This report suggests investments in human capital and social protection can lead the way to the skills needed in a changing labor market.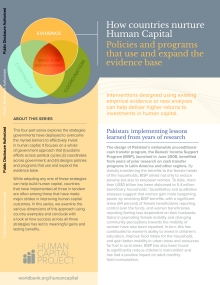 Whole-of-Government Series (April 1, 2019)
This series of four briefs explores strategies that governments have deployed to overcome barriers to investing in human capital: (i) sustaining effort across political cycles, (ii) coordinating across government, and (iii) designing policies according to evidence. (iv) whole of government approach.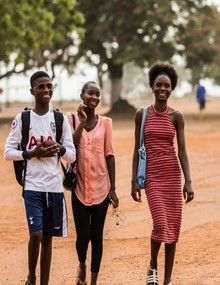 The Human Capital Project in Sub-Saharan Africa: Stories of progress (October 1, 2018)
Investing in Africa's people is central to ensuring the continent's future prosperity and full participation in global markets. This overview explains how some countries in Africa have already advanced the agenda and what the Human Capital Project will do to support outcomes.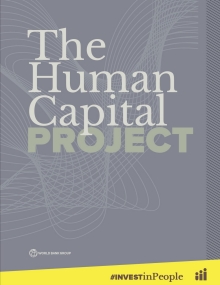 The Human Capital Project Brief (August 7, 2018)
This brief provides a definition of human capital, describes the HCP goals and theory of change, and presents evidence of the importance of investing in people, economies, and societies. The HCI methodology is detailed in the appendix.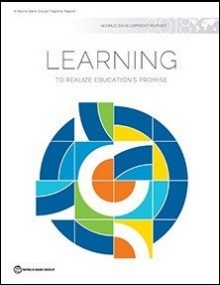 Learning to Realize Education's Promise (World Development Report 2018)
The best way to equip children and youth for the future is to place their learning at the center the education system. The 2018 World Development Report explores four main themes: 1) education's promise; 2) the need to shine a light on learning; 3) how to make schools work for learners; and 4) how to make systems work for learning.