Download the Overview
(pdf).
MAIN MESSAGES OF THE REPORT
Following a decade of increased globalization, international banking suffered a setback after the global financial crisis.
Cross-Border and Local Claims by Foreign Banks, 2005–15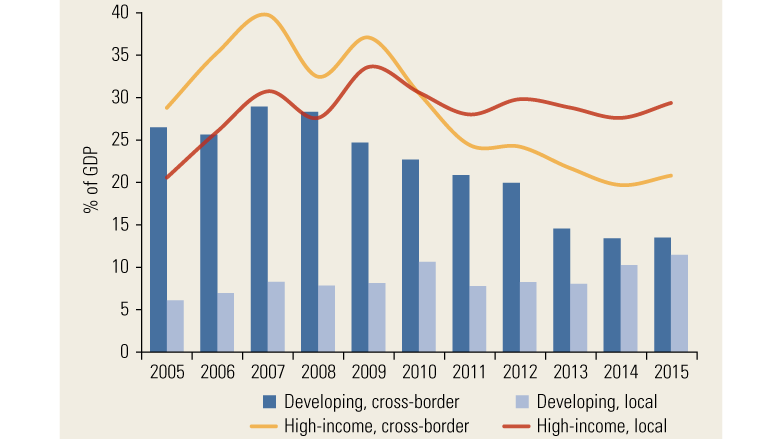 Remaining open despite rising protectionism is important for countries to continue to benefit from global flows of funds, knowledge, and opportunity.
The Impact of Global and Regional Banking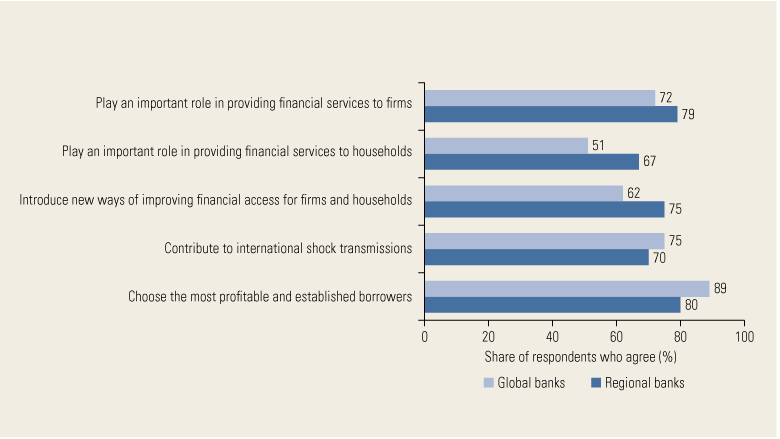 However, international banking is no panacea for guaranteeing financial development and stability. There is an important role for policy in maximizing benefits and minimizing costs of international banking. Recent research suggests that for designing effective policies, it is important to keep in mind differences in bank characteristics and home and host country conditions.
Contribution of Local Deposits to Banks' Total Funding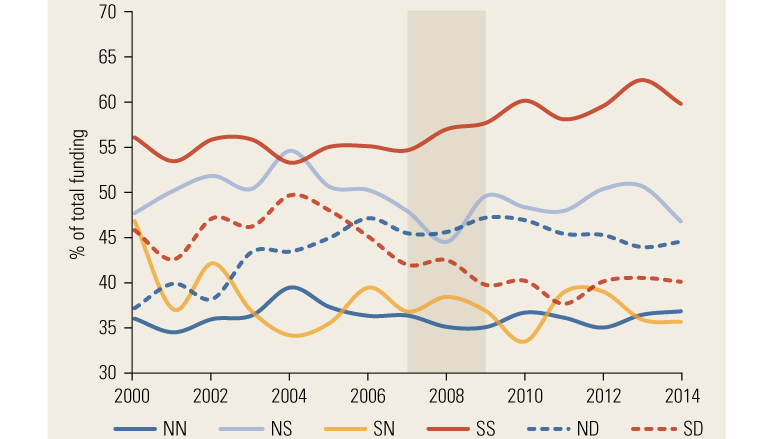 Encouraging the right type of foreign bank presence or forms of capital flows without causing distortions is challenging.
Regulation and supervision of international banking is complex and should involve extensive cross-border coordination.
The rise of South-South banking and greater regionalization of banking comes with benefits but also possible risks.

Change in Bank Lending Associated with a 1 Percent Increase in Growth in GDP per Capita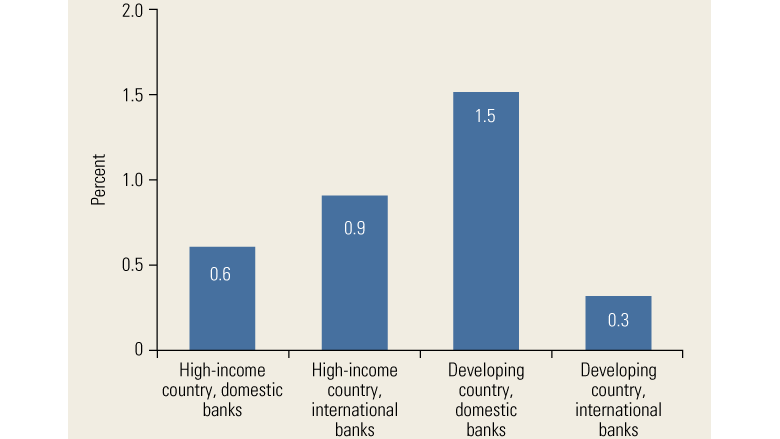 After the crisis, there was also a disintermediation trend where cross-border bank credit was substituted with capital markets.
Volume of Debt Issuance over Time for Real Purposes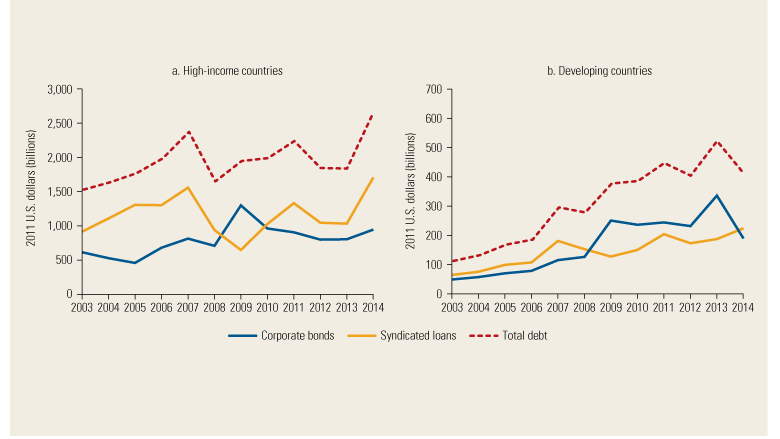 Fintech developments may have important implications for the global banking landscape.
Fintech "Unicorns": Fintech Firms with a Valuation of over $1 Billion, 2016