Cross-Border Lending by International Banks

Download this chapter
(pdf).
KEY MESSAGES
Banks have globalized in part through their cross-border lending activity, which doubled from 2001 to 2014 and has become a substantial part of international capital transactions. The stock of cross-border bank claims around the world in 2012 was larger than that of cross-border portfolio holdings, as well as that of foreign direct investment.

South–South Lending Connections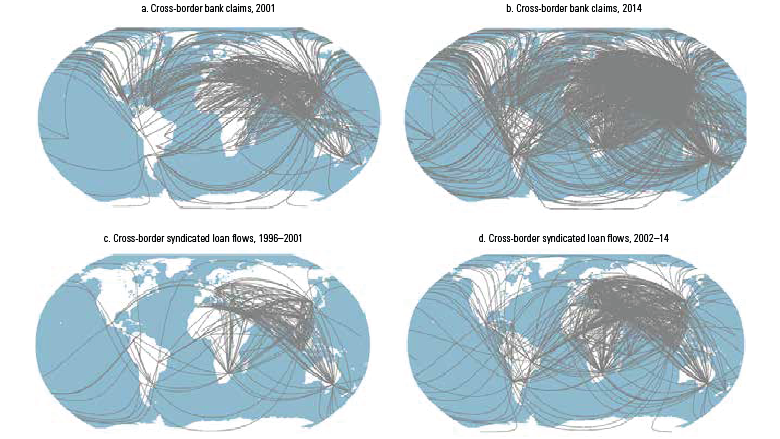 Whereas Japan, the United States, and Western Europe have historically accounted for most cross-border banking activity, economies in the "South" (mainly developing countries) have been gaining ground since the early 1990s.

Direction of Cross-Border Bank Lending, Selected Years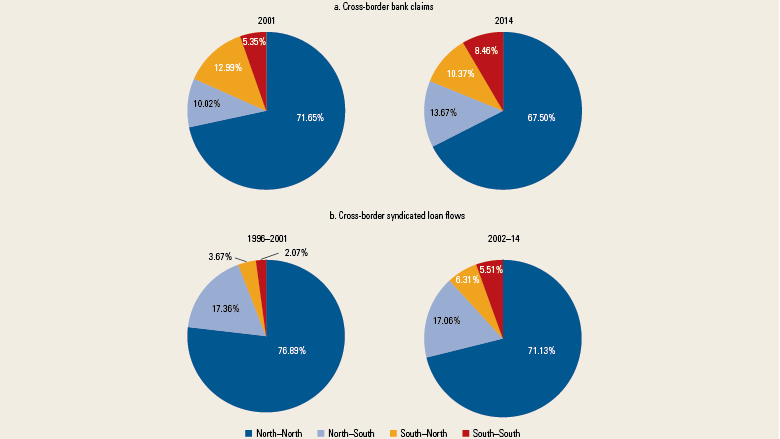 The growing participation of the South in global financial transactions has allowed these economies to not only diversify their investments but also obtain financing from abroad, complementing domestic markets and widening their available funding choices.

Evolution of Cross-Border Syndicated Loan Flows by Partner Economy, 1996–2014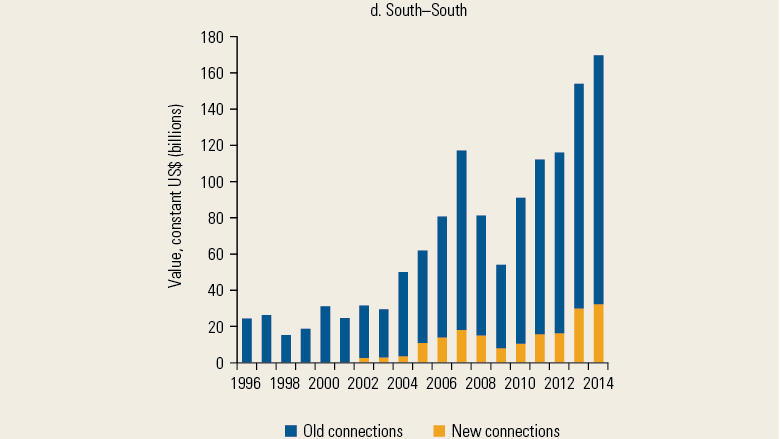 As part of the risk-sharing arrangement, cross-border banking also tends to act as a transmission mechanism for external shocks. This tendency was observed during the global financial crisis when cross-border bank flows collapsed after having risen during the early 2000s. Because the largest global banks were mostly located in high-income countries hit by the global financial crisis, the shock to their balance sheets affected both their domestic and cross-border activities, spilling over to developing countries.

Total Amount Raised in Syndicated Loan Markets by High-Income and Developing Countries, 1991–2014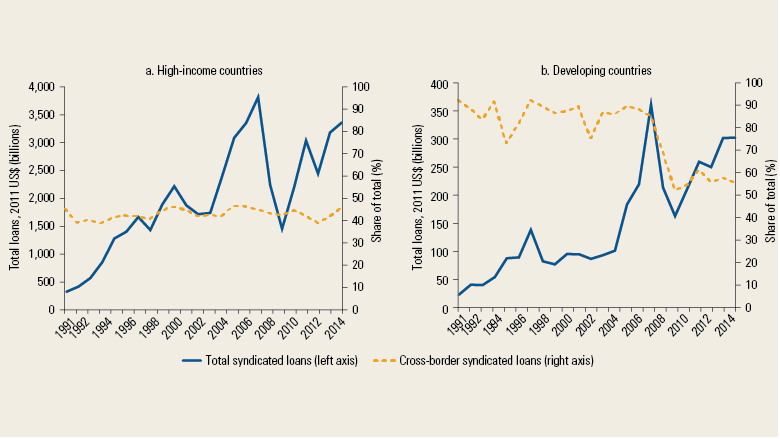 Firms reacted to the decline in the supply of cross-border banking activity during the global financial crisis by switching to different sources of financing.


In high-income and developing countries, firms moved toward bond markets.
Composition of Debt Issuance over Time, 2003–14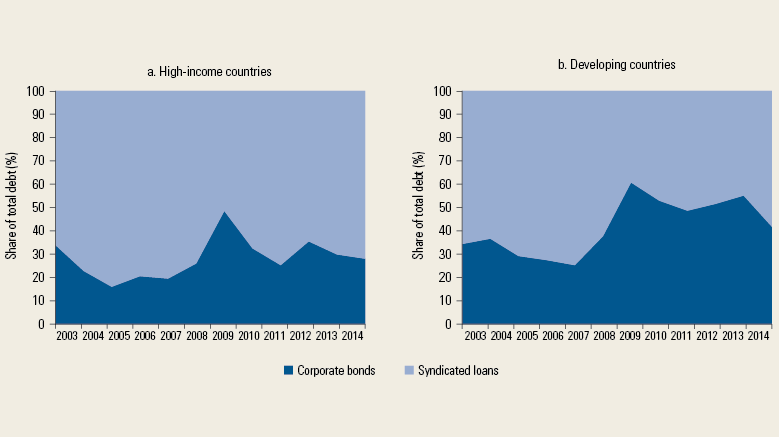 In developing countries, firms also switched to domestic banks

Volume and Composition of Loan Issuance over Time, 2003–14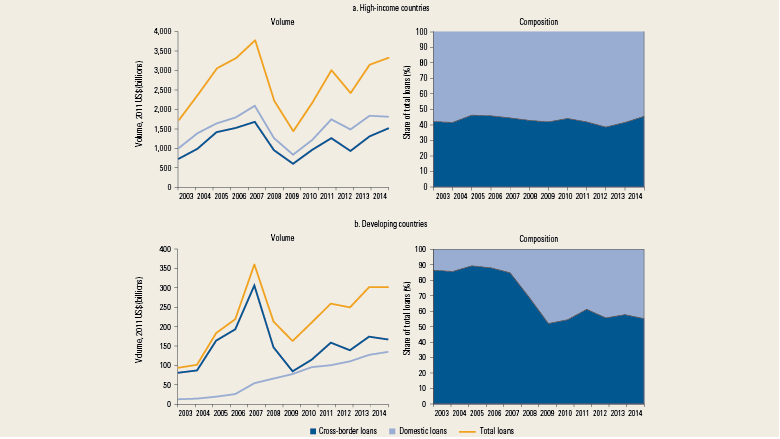 Because of these switches, global financial activity during the crisis declined to less than the collapse in cross-border loans. The change in debt composition then continued during the postcrisis period.

The postcrisis period has also been characterized by the emergence of a broad set of tech-driven nonfinancial companies acting in parallel with traditional banking services. These so-called fintech companies have been adding solutions to different segments of the banking value chain such as payments, cross-border transfers (e.g., remittances), and savings vehicles. Although the new players are ramping up competition and pushing digital transformation in the global financial sector, to date the level of disruption seems low and their services appear highly complementary to the ones provided by the more established banking sector.

The Remittances Market, 2011–16