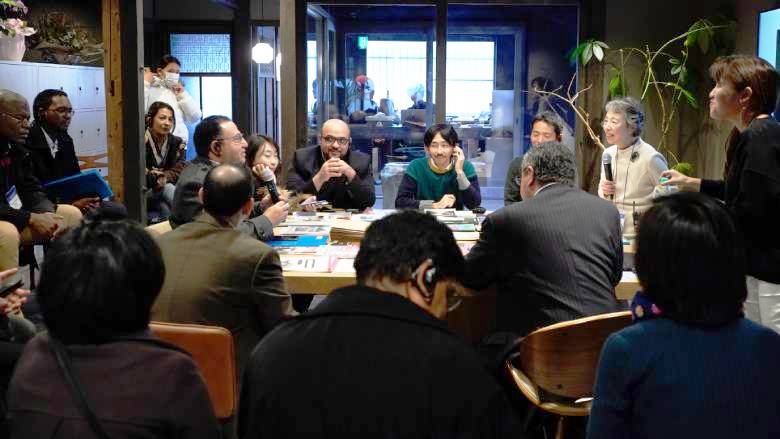 TDD participants discussing with speakers from Kyoto at a Creative Cities TDD (Photo: World Bank Group)
The Technical Deep Dive (TDD) is TDLC's signature one-week knowledge acceleration program that synthesizes, packages, and delivers key Japanese and global best practices aimed at generating actionable solutions that can be leveraged in World Bank projects in developing countries.
Held five or six times each year, Technical Deep Dives bring together groups of World Bank clients and those responsible for the implementation of Bank projects in developing countries. Each session provides unique peer-to-peer learning opportunities and connects participants with TDLC's network of experts, providing them with entry into a global community of urban practitioners.