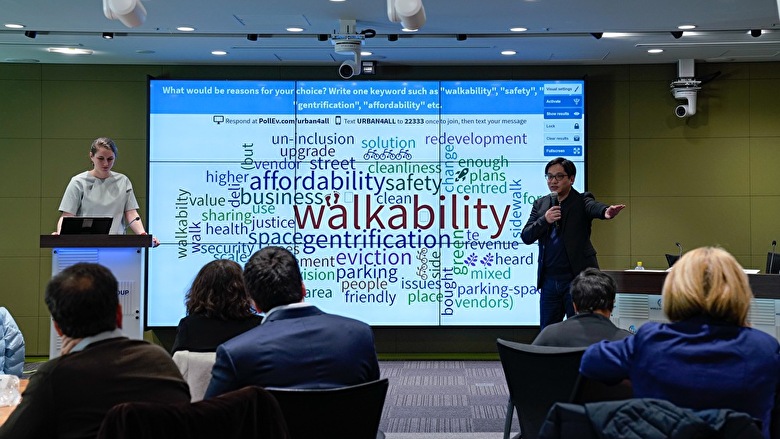 A World Bank specialist facilitates a word cloud activity on spatial planning during the TOD-Urbanscapes Technical Deep Dive (Photo: World Bank)
TDLC conducts various research activities on key urban topics in order to develop new knowledge that contributes to the Bank's global studies and research initiatives.
TDLC's publications touch on a wide range of key urban topics; these are broadly categorized under the following three themes:
Urban policy and governance: Strategies, governance frameworks, and institutional arrangements that determine how cities and towns should be built or transformed; this also covers related key topics such as the environment, social inclusion, and economic development.
Infrastructure and services: Urban infrastructure as well as the public services that are essential for city dwellers; key topics include solid waste management, public transport, water supply systems, and public spaces.
Emerging topics and technology: Studies and research on cutting-edge urban development topics that are becoming increasingly relevant as a result of recent advances in technology.
▶ Visit Publications for more details.
Strategy
TDLC documents specific examples from Japan that are relevant to key urban development topics, and which embody cross-cutting themes such as "quality infrastructure investment" and "disruptive technologies". TDLC leverages its City Partnership Program and our strong ties with the World Bank to generate new insights, technical solutions, and best practices that address these topics and themes.
TDLC also conducts research into new areas of engagement to explore new ways of tackling pressing development challenges faced on the ground.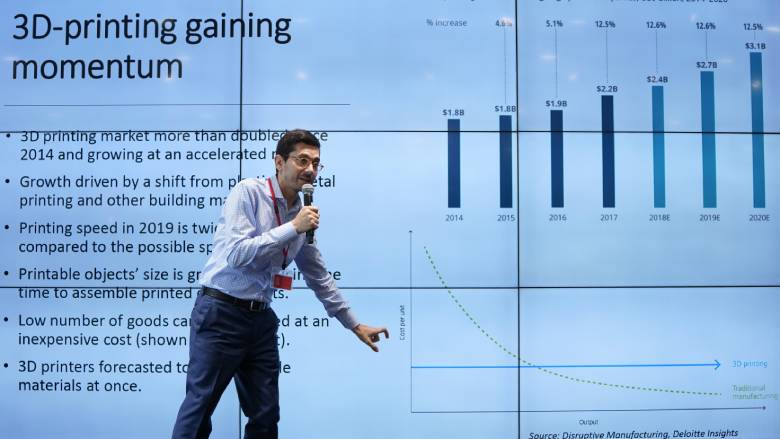 Results
The knowledge contained in TDLC's publications is integrated into our Technical Deep Dive program to inform new perspectives on key urban development topics; these are incorporated into the action plans developed by program participants.
Our publications and multimedia content are disseminated via the TDLC- and World Bank websites, as well as at knowledge exchange events organized or co-organized by TDLC. These events are structured around the themes of our research activities and serve as key platforms from which we share our knowledge with a wider audience.
See the full list of our Publications.