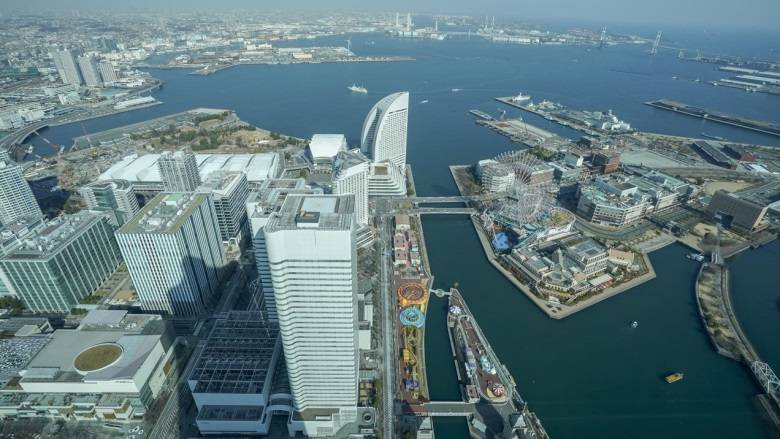 Overview
Yokohama's population increased sharply during the city's post-war period of rapid economic growth. The city faced urban challenges much like other cities in emerging economies today. To address these, Yokohama has implemented various development projects under a comprehensive and long-term urban plan that includes mechanisms and incentives to encourage citizens and businesses to participate in the projects, an approach that has left its mark on the present-day city. In doing so, Yokohama has transformed itself into an environmentally friendly, livable city with a strong economic base.
Since the launch of TDLC's City Partnership Program in 2016, Yokohama has been sharing its knowledge and experience with cities in developing countries that are implementing projects financed by the World Bank. It has participated in Technical Deep Dives on topics including urban design and resilience, waste reduction, and the integration of flood control and wastewater treatment. TDLC and Yokohama also co-organize the annual Asia Smart City Conference, one of the city's major international events, and arranges for city officials and experts to support projects in other countries under the TDLC Operational Support program.
Key topics of engagement 
Comprehensive urban regeneration
Resiliency and flood control measures
Competitive and smart cities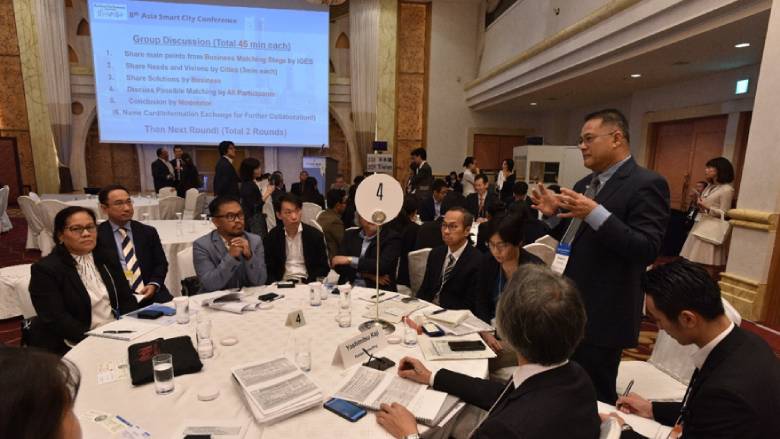 Voice of the city
"Yokohama was selected to participate in the first phase of the City Partnership Program and has since been working with TDLC to share its knowledge. The "Yokohama Development Knowledge Sourcebook" and the "Yokohama: Reinventing the Future of a City" program, have helped us to reaffirm our strengths as a city. The hosting of the Asia Smart Cities Conference, in collaboration with TDLC, has boosted our status as a marketplace for information and people related to international urban development. In 2021, we have enhanced the Y-PORT Center as a knowledge hub modelled on TDLC's approaches. We will continue to contribute to the addressing of urban challenges in emerging countries by further strengthening our partnership with TDLC."
Toru Hashimoto, Director General, International Affairs Bureau, City of Yokohama
Key recent collaborations 
April 2022
Director General, Urban Development Bureau from Yokohama delivered opening remarks at the Translating community-led vision into practice – Applying Yokohama Urban Design Sketchbook in Latin America and Caribbean (LAC) and beyond.
March 2022
City officials from Yokohama explored how the city has designed, implemented, and evaluated the Yokohama City Action Plan for Global Warming at the Virtual Technical Deep Dive: Low Carbon Climate-Smart Cities. They also explored the key elements for developing green, low-carbon capital investment plans and implementation actions in Yokohama.
October 2021
A city official from Yokohama shared some of the insights and key consideration in designing and promoting smart city solutions towards reducing carbon emissions and the lessons learned at the 10th Asia Smart City Conference: World Bank Session.
October 2021
A city official from Yokohama introduced Yokohama's approach to circular economy, called Yokohama's Circular Economy Plus at the Virtual Technical Deep Dive: Solid Waste Management and Circular Economy.
April 2021
An official from Yokohama presented the city's plans to become carbon-neutral by 2050 at the World Bank Knowledge Sharing Series on Low Carbon Cities #1: Energy-efficient Buildings.
January 2021
Yokohama co-hosted with TDLC the 9th Asia Smart City Conference, which featured a panel discussion entitled "Pathways to Sustainable Urban Development".
November 2020
Yokohama city officials presented the city's views and initiatives on urban development following the COVID-19 pandemic at a side event organized by TDLC at "Smart City Live 2020" in Barcelona, Spain.
February 2020
Yokohama city alumni participated as experts in a workshop in Colombia in conjunction with a TDLC team and introduced Yokohama's "CitySketch" urban design methodology.
November 2019
Yokohama city officials participated in a plenary session of the "City Solution Workshop," an international event jointly organized by the World Bank and the Smart City Expo World Congress in Barcelona, Spain.
October 2019
Yokohama co-organized the 8th Asia Smart City Conference with the TDLC; this included a panel discussion on disruptive technologies and urban development.
June 2019
Yokohama city officials gave a presentation on a public housing case study at a Technical Deep Dive on affordable housing.
April 2019
In conjunction with a TDLC team, Yokohama city alumni shared their expertise in support of Panama City's waterfront development and resilience program using Yokohama's CitySketch Methodology.
November 2018
Yokohama and the TDLC jointly organized the 7th Asia Smart City Conference.
November 2018
Yokohama city officials spoke at a TDLC Technical Deep Dive session on public land and property management and utilization.
November 2018
TDLC staff participated in the Metro Cebu Urban Development Forum held in The Philippines, imparting urban development and management knowledge. As follow-up, TDLC and the city of Yokohama published a report entitled "The Yokohama Development Knowledge Sourcebook".
July 2018
Yokohama city officials accompanied a TDLC team as part of Operational Support activities assisting three municipalities in Romania.
*As of June 2022
Key Publications